Marine Electronics: A World of Solutions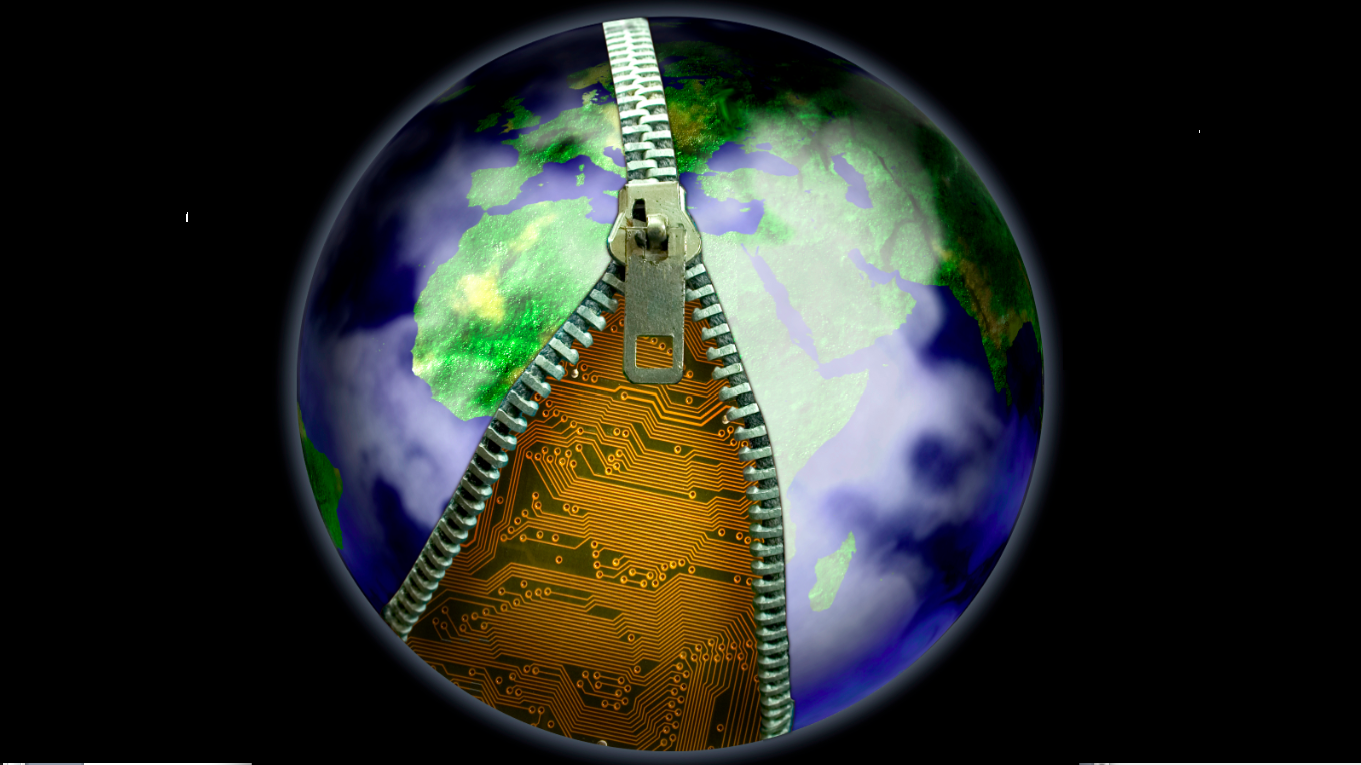 (Article originally published in July/Aug 2015 edition.)
Electronics are everywhere in modern society, and it's no different in the maritime business. They catalyze movement as well as prevent it; enable navigation, tracking and monitoring; and control a wealth of hydraulically operated functions.
Radar & Navigation Systems
"We believe in the idea of the connected commercial ship," says Jose Herrero, Managing Director of the Professional Marine Division at Navico, "whereby there will be much more information exchanged between onboard and onshore systems. The logical extension is the need to make that wealth of information easier to display, understand and manipulate."
Navico is a leading marine electronics company with well-known brands like Lowrance and Simrad. Following its acquisition of ECDIS manufacturer Maritime Information Systems AS (MARIS) at the end of 2014, the company has been growing its ECDIS and radar offerings to customers. Marketed under the Simrad brand, its portfolio of type-approved systems extends from the "feature-rich" MARIS ECDIS900 Mk5 and Mk15 systems to the entry level ECDIS E5024 system.
In May, Navico launched Simrad Halo Pulse Compression Radar. This, according to Herrero, plugs a significant performance gap in the tug and workboat markets and is pitched as a solid-state, open-array radar system with pulse compression technology for non-SOLAS applications on commercial vessels.
Herrero explains that Navico is involved in three segments of the maritime market: recreational, non-SOLAS commercial ships and commercial SOLAS ships like cruise lines, each with its own set of challenges and opportunities. "In terms of units, the non-SOLAS market segment is much larger, but all segments share some key needs such as safe navigation, compliance with regulations, and reliability."
He adds that there are differences between the recreational and commercial segments: "In the recreational market, the customer has much greater freedom over which specific equipment to install as the market is less regulated. That has resulted in a much faster pace of innovation, leading to lower-priced equipment, easier-to-use interfaces, application-specific functionality and a much higher degree of integration."
Brian Johnston is head of Strategic Business Development and Regional Sales for the Americas and Africa at Rutter Inc., a developer of advanced radar technologies. He explains that the changing economic landscape means manufacturers need to be nimble to stay ahead: "Over the past five years the oil spill-detection market has been generally very strong for Rutter until the recent collapse in oil prices. This had a significant impact on offshore oil activity as well as on sales of our spill-detection products. Fortunately, we are more than a one-trick pony when it comes to the products and markets we serve."
Rutter offers an impressive array of radar-based applications for oil spill response management, coastal surveillance, ice navigation and ice management, wave and current monitoring for offshore operations, and early detection of illegal and dangerous small craft at sea. "This enables us to be successful even through economically challenging times," Johnston says.
The company continues to enjoy success with its sigma S6 Ice Navigator, a product that has been used worldwide for the past 17 years. Designed to ensure the navigational safety of vessels operating in sea ice and in the proximity of icebergs, the system enables ships to differentiate between open water, ice pans, leads in ice fields, and the thicker ice ridges that impact operations in ice zones.
Johnston explains: "In open water, the sigma S6 system's ability to reliably detect small iceberg bits and growlers that can significantly damage a vessel or platform is crucial. The system's customer base now includes many of the world's ice breaker fleets as well as tankers, bulk carriers, research vessels and coast guard vessels from countries operating in Arctic and subarctic regions." New features under development include advanced ice pack analysis techniques for use in ice defense systems, a key capability for customers who have to stay and operate in sea ice over extended periods of time.
Additionally, the company has developed a new Web-based data interface to improve the ability of users to access and share the data generated within all of Rutter's sigma S6 and WaMoS II systems. "As certain vessel markets extend into more remote areas, the need for improved detection of difficult-to-see targets in the water becomes ever more essential," says Johnston. "As the energy companies move into the Arctic and deepwater drilling, having marine radar systems that improve the safety and security of their people and equipment is vital."
Making the Job Easier
ECDIS specialist Transas says that its latest Pilot Pro product is designed to "make the job easier" for marine professionals. The iPad-based chart plotter for professional pilots and mariners has been upgraded to version 2.0.5 and includes Vessel Parking System (VPS), an innovation that helps ensure high-precision docking thanks to real-time audiovisual information on external objects and manual parking safe-distance limits.
Transas says that "Distances are shown between ship reference points and external objects such as fender lines, the coastline, piers, jetties, drying height and AIS target contours. Customized fender lines can be created and imported/exported, and ROT beeper sounds enhance the precision."
Another big name in marine electronics is Raytheon Anschütz. The company has developed a trio of new products for end-users. Its Synapsis Integrated Navigation System was the first INS to comply with IMO's new INS Performance Standards, which contribute to increased efficiency and safety while making navigation equipment operation simpler. Included are new, task-oriented multifunction displays, and Raytheon Anschütz has secured more than 100 contracts for this system so far, citing its high scalability as a major reason for its success, meaning it is well suited for any ship type.
The company's new NautoScan NX Radar Transceiver generates and shares digital raw radar video via Gigabit LAN. Marketing Manager Martin Richter says: "As NSX is the only radar offering a real raw video distribution, it offers highest flexibility as well as high-fidelity radar data that can be processed by individual end-user applications. It is suited not only for navigation radar but oil spill or ice radars as well. Electronics and mechanics have been newly designed to maximize service time and optimize costs for shipowners."
The company has also enhanced its Standard 22 Gyro Compass with a number of new features. Going forward, Richter explains that improving efficiencies for the customer remains an important goal for the business: "It's a key requirement, which is implemented in our new product strategy. Another important point is ease of operation and creating added value through smart product functions and intelligent integration. In certain projects we develop customized solutions in close cooperation with customers, which often results in new product and function ideas."
Electronic Record-Keeping

While companies such as Raytheon, Rutter and Navico are pressing ahead with innovations in navigation, firms such as gplink and Kongsberg Maritime, while also active in the navigation field, are offering tools to log and capture business-critical information such as fuel efficiency and other data.
Remote diagnostic tool specialist gplink outlined the merits of its new touchscreen control system, which makes compliance simple for the Ship Energy Efficiency Management Plan (SEEMP) while eliminating the need for a paper log, as all key data is both captured and saved through the gplink system. "This unit provides the ability to capture maximum fuel efficiency and detailed reporting features for both tracking and invoicing," the company says. "These units use intuitive touchscreen functioning and have secure online fleet/vessel logins, which are management-friendly and accessible real-time, providing a compliance solution for SEEMP reporting. The gplink system is the most cost-effective on the market."
Kongsberg Maritime says it can help streamline reporting with its new generation of electronic logbooks. Its K-Log portfolio now comprises five electronic logbooks that are designed to cut the time that masters and officers need to spend on mandatory reporting by streamlining data collection and delivery. It also meets the requirements of IMO, MARPOL, SOLAS and eleven flag states.
The system replaces traditional paper logbooks by collating data and information onto a single data storage platform, either manually or automatically. Hans Otto Schjerven, Product General Manager of the Merchant Marine Division, states, "By providing trouble-free logging and more efficient information exchange with simplified reporting routines, K-Log helps vessels make the most out of recent regulations that permit paperless reporting."
He adds that "Electronic logbooks offer a wealth of functionality not available with paper. For instance, K-Log reduces the time needed to duplicate entries across logbooks while ensuring more accurate reporting as much of the data can be pulled in automatically. We strongly believe that K-Log can save time and money, and this is reflected by the very positive feedback from our trial customers."
The opinions expressed herein are the author's and not necessarily those of The Maritime Executive.