Irrational Exuberance?
2017 was one of the best years ever for investors. Will 2018 be even better?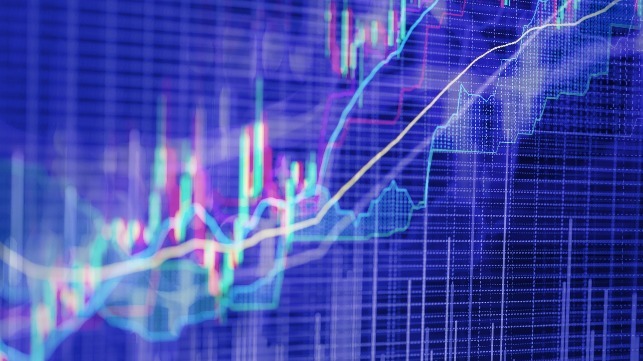 (Article originally published in Jan/Feb 2018 edition.)
It was a year for the record books. Despite persistent warnings from most financial advisors that stocks were overvalued and a painful correction was imminent, the markets roared ahead in 2017, setting record after record in the process. The tech-heavy Nasdaq rose 28 percent, the Dow Jones Industrial Average 25 percent, and the broadly-based S&P 500 19 percent. More all-time highs were reached in 2017 than in any previous year.
And the giddiness continued right into the New Year with the Dow topping 25,000 in the first week of January and 26,000 a mere eight days later, the fastest 1,000-point surge on record. It seems all you have to do these days to make a bundle is put your money in an index fund and watch it grow. If that's too easy and you'd rather pick your own stocks, go right ahead. But you're not likely to beat the averages. All stocks are not created equal, and the big gains were limited to a relatively small number of stocks, most of them technology-related.
In fact, all you really have to do to live happily ever after is put your money into four stocks – Amazon, Apple, Facebook and Google. NYU Professor of Marketing Scott Galloway calls them The Four in his sensational and scary bestseller of the same name. If you haven't read it, you should. These stocks were up 56, 46, 53 and 36 percent, respectively, in 2017 and singlehandedly carried the Nasdaq to its string of record closings above 7,000.
Underlying these gains is a strong U.S. economy that has regained its confidence in the first year of a business-friendly Administration and is running full-speed ahead. Spurred by reduced regulations and a new tax bill, corporate earnings are thriving, consumer spending is growing, and the mood of America is once again upbeat.
Cruising for Dollars
All of which is great news for the cruise industry, which depends on the U.S. for nearly half its passengers. The stronger the U.S. economy and the more money consumers have in their pockets, the more likely they are to spend – and spend big.
Last year the cruise industry racked up its tenth consecutive year of growth in passenger numbers – to nearly 26 million. This year it will top 27 million. It's not rapid growth. It's slow, steady growth. Why? Because there are only so many ships to accommodate the accelerating demand – roughly 450 or so – and shipyard capacity is constrained. So the industry is by definition limited to mid-single digit annual growth. Nonetheless, 27 new ocean, river and specialty vessels will join the global fleet in 2018, adding about 50,000 berths.
Where does the demand come from? The U.S. and E.U. together account for more than 70 percent of all cruisers. Throw in China's more than two million (and growing fast) and you're up to 80 percent of the market. Add Australia's one million plus and you're up to 85 percent. Canada, Brazil and a handful of other countries account for the rest.
Driving demand are several key trends. First is affordability. Almost anyone can afford a cruise because it's the best bargain around. During "wave season," which is right now (January to March), you can get incredible bargains, as low as $100/night for food, lodging, entertainment, and the grandeur of the high seas and the vessel itself. According to the Cruise Lines International Association, nearly a third of all cruisers in the last three years have a household income less than $80,000.
Second is the desire for so-called "transformational experiences," the notion that a cruise can imbue a person with a new perspective and a sense of accomplishment upon completion. For more on this, see Wendy Laursen's insightful article later on in this edition.
A third trend is "voluntourism," the desire to do good while having fun. This appeals to both young Millennials and older Baby Boomers and can involve everything from spending time with a family in Cuba to helping clean up after hurricane damage in the Caribbean.
Multigenerational and "skip-generation" cruises are another key trend. Multigenerational cruising is grandparents, parents and kids traveling together (usually at Grandma and Grandpa's expense) while skip-generation cruising means just the grandparents and grandkids (also at Grandma and Grandpa's expense).
And, of course, there's river cruising and expeditionary cruising, the two fastest growing sectors of the industry. River cruising is synonymous with Viking, and all you have to do is read the Case Study and Executive Interview in this edition to find out all about it. As for expeditionary cruises, they reflect the growing desire among all age groups to visit exotic locations like Antarctica where you can have a transformational experience.
The Big Three
Which brings us to the fun part: How to make money from all this activity. The big three publicly traded cruise companies – Carnival (CCL), Royal Caribbean (RCL) and Norwegian (NCLH) – all had good years in 2017, but the one to own is Royal. Its stock was up 45 percent last year, easily beating the averages and its peers and right up there with some of the high-flying technology names.
In its recently released fourth quarter earnings statement, RCL reported 2017 earnings of $1.6 billion on revenues of $8.8 billion for a nifty margin of 18 percent. Even better, it achieved its three-year "Double-Double" goal of doubling earnings per share by 2017 and boosting return on invested capital (ROIC) to over ten percent.
"Our teams worked hard to achieve the Double-Double goals and now they have done it," noted Chairman & CEO Richard D. Fain. "Each of the brands performed excellently during the past year, raising their guest satisfaction and employee engagement scores to new heights. This augurs well as we focus on our previously announced 20/20 Vision."
The new, three-year 20/20 Vision program continues the "culture and discipline instilled by the Double-Double program" while further improving the company's "already excellent guest satisfaction and employee engagement while delivering our environmental commitments" – all of which is corporate-speak for customer service, cost control and anti-pollution measures. It also sets two specific financial goals: double-digit earnings per share by 2020 and further improving on the company's double-digit ROIC.
As for 2018, the company expects even better results. Three new vessels will join the fleet: Symphony of the Seas and Azamara Pursuit in April and August, respectively, for the European market, and Celebrity Edge in Fort Lauderdale in November for the Caribbean market. Bookings to date are ahead of last year's record and at higher rates as North American and European consumers continue to drive strong demand for all three of the company's brands – Royal Caribbean International, Celebrity Cruises and Azamara Club Cruises.
These developments, coupled with strong onboard spending and a positive outlook for Asia Pacific cruises, position the company for its ninth consecutive year of yield growth. "Our yields are increasing on top of an exceptional 6.4 percent net yield growth experienced in 2017," noted Jason Liberty, Executive Vice President & CFO. "This is quite extraordinary and a testament to the strength in the demand for cruising and our brands."
In response, several analysts raised their ratings and estimates for RCL stock. J.P. Morgan has an "Overweight" rating and target price of $150 while Stifel Nicolaus raised its rating to a "Buy" with a target of $152. The stock is currently trading at around $135.
The outlook for Carnival and Norwegian is equally bright. Carnival, of course, is the giant of the industry. Its ten brands, including Princess, Holland America, Costa and Cunard, carry half of the world's cruisers every year (by comparison, RCL carries one in every four cruisers).
CCL stock was up 28 percent in 2017 as the company reported record revenues and income. It expects more of the same in 2018. "Despite booking disruptions from this year's multiple hurricanes," noted President & CEO Arnold Donald, "we are still heading into 2018 with a stronger base of business and higher prices than last year. We also look forward to the delivery of four new cutting-edge ships, Carnival Horizon, Seabourn Ovation, AIDAnova, and Nieuw Statendam to further our strategic fleet enhancement program."
He added that "We remain on track to achieve double-digit return on invested capital in 2018. We are committed to the continued distribution of cash to shareholders through increasing dividends, currently totaling $1.3 billion annually, and ongoing share repurchases, which have exceeded $3 billion since late 2015." The stock currently trades at $71 – the high end of its 52-week range – and yields 2.5 percent.
NCLH was up 25 percent last year and, like Carnival, currently trades near the high end of its 52-week range at $60. The smallest of the Big Three, it reported record third quarter results back in November but had yet to report full-year earnings as of this writing. Analyst Patrick Scholes of SunTrust Robinson Humphrey recently upgraded the stock from a "Hold" to a "Buy" with a target price of $68.
Full-Speed Ahead!
Irrational exuberance? Maybe. But meanwhile all signs point to a strong 2018 with stock prices continuing to move up, the economy and corporate earnings continuing to grow, and consumer confidence – and cruise bookings – on the rise. Don't miss this boat! – MarEx
The opinions expressed herein are the author's and not necessarily those of The Maritime Executive.