ZEME Prepares to Build 10,000-Ton Green E-Methanol Plant in Dalian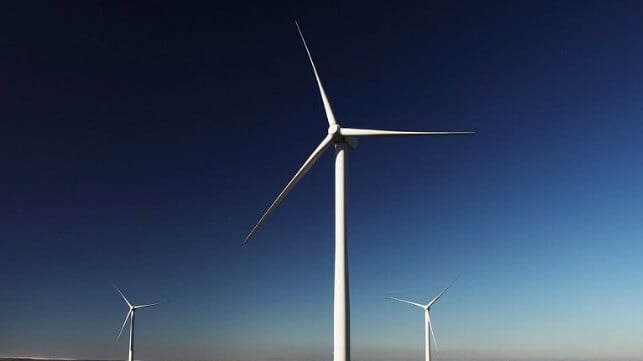 Zhejiang Energy Group, together with its subsidiary Zhejiang Energy Marine Environmental Technology Co., Ltd. (ZEME), is preparing to initiate the construction of a 10,000-ton Green E-Methanol Production Project in August 2023. Once operational, it will become the world's first facility capable of annually producing 10,000 tons of green E-methanol. This joint undertaking between Zhejiang Energy Group and Dalian Shipbuilding Industry Co., Ltd. (DSIC) will be situated on Changxing Island in Dalian, China. The project, which carries an investment of $60 million, is scheduled to be completed by June 2024.
As a leading state-owned energy enterprise in China, Zhejiang Energy Group has consistently placed emphasis on environmentally friendly and low-carbon development. The Green Methanol Production Project signifies a groundbreaking endeavor undertaken by the company, with a prime focus on manufacturing environmentally sustainable methanol using the advanced "wind power to hydrogen synthesis" method.
Additionally, alongside this venture, the group is finalizing a feasibility study for a larger-scale green methanol production base with an annual output of 500,000 tons. Construction for this expanded facility is expected to commence in the second half of the 2024, with the aim of supplying cost-effective and competitive green methanol to the global shipping market by the latter half of 2025.
Before the project commencement, ZEME has already obtained a letter of purchase intention from well-established shipping companies from liners, oil tankers and bulk carriers. Furthermore, ongoing negotiations with multiple other shipping companies are underway to secure pre-purchase agreements for green methanol. Considering the global focus on energy conservation and emission reduction, green methanol is anticipated to emerge as the preferred fuel choice for ship owners in the future.
If you have any interest, please contact us via WhatsAPP at +86 180 7284 8676 or at [email protected].
The opinions expressed herein are the author's and not necessarily those of The Maritime Executive.