The Gun Club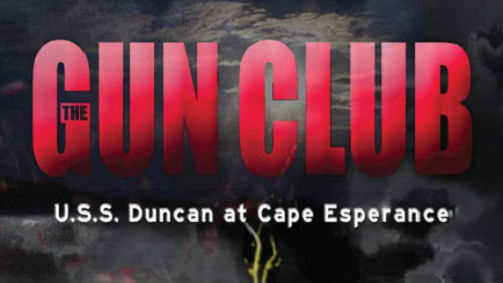 The Captain of the World War II destroyer USS Duncan abandoned ship before many of his men and swam strongly for shore. He left the strong, the non-swimmers and the injured behind. His destroyer was circling out of control in the dark Solomon Island waters; there were Japanese sailors in the water, and there were sharks.
This is the story according to Robert Fowler, author of The Gun Club: U.S.S. Duncan at Cape Esperance. At that time, Fowler was the unborn son of one of the injured men left behind.
The Gun Club explores the crewmen's story from beginning to its tragic end. From their first encounter with their celebrated captain and tyrannical executive officer to the deadly night in shark-infested waters, and finally a homecoming turned into a PR campaign, The Gun Club is a vivid, day-to-day account of life on a warship, told largely in the words of survivors.
While World War II saw many proudly fought battles against the Imperial Japanese Navy including the Battle of the Coral Sea, Battle of Midway, Battle of the Philippine Sea, Battle of Leyte Gulf and the Battle of Okinawa, Cape Esperance was a lesser known battle and the Navy's first planned battle.
Following the lives of the crew from the day they report to the ship to the day they arrive home a year later, this unusual war history artfully captures the bravery of the men who fought in World War II through one of the most detailed and compelling accounts of a war cruise ever written.
"I attended half a dozen semi-annual Duncan events and learned that a lot of ex-Duncan men had put a great deal of thought into trying to comprehend what befell them," says Fowler. "Most of them had a piece of the puzzle and their own theory. Many of them tolerated me year after year as I refined my questions to build the full account of this influential, yet rarely discussed battle."
The Gun Club, to be released in October 2017, tells a World War II military story rarely told. It will hit the shelves just in time for the 75th Anniversary of the Battle of Cape Esperance (October 11-12).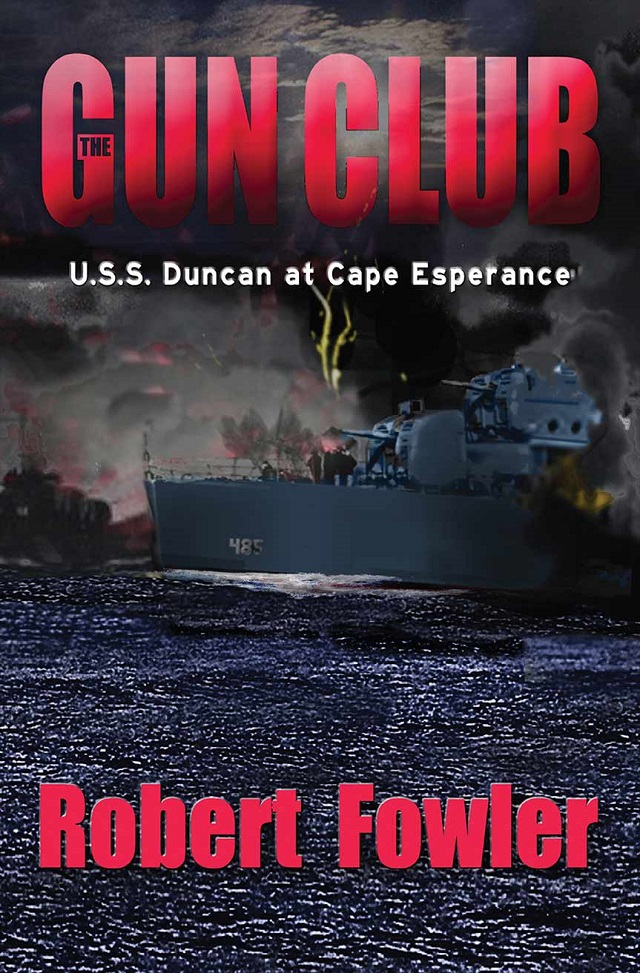 The opinions expressed herein are the author's and not necessarily those of The Maritime Executive.