Photos: Lifeboat Survival Tests Above the Arctic Circle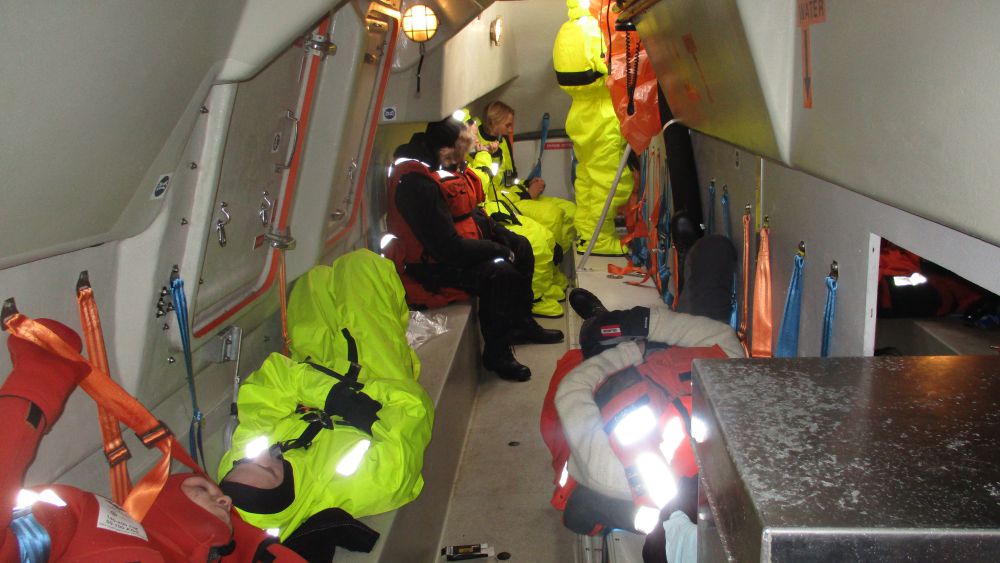 As of January 1, the IMO Polar Code requires that for each journey in the polar region, a risk analysis must be undertaken to assess and mitigate potential hazards, proving compliance with the code. To prepare for the introduction of the Polar Code, Norsafe placed a strong focus on understanding and solving the issues surrounding the safe operation of Life Saving Appliances in polar conditions, including winterization requirements.
To this end, Norsafe has performed full scale tests and exercises in both simulated and real-life conditions in order to document performance and mitigate potential risks associated with these hostile environments. Norsafe was the first LSA supplier to execute full scale tests and trials during a joint stakeholder SAREX (Search and Rescue expedition). In April 2016, Norsafe joined with the Norwegian Coast Guard, Norwegian Maritime Authorities, Norwegian Petroleum Safety Authorities, ENI and ABS to test its LSAs in Arctic conditions.
Using a standard non-winterized Norsafe Miriam 8.5 lifeboat, the expedition simulated a full-scale escape, evacuation and rescue operation (to accommodate a minimum five day survival with the lifeboat as a habitat), in ice-infested waters 80 degrees north in the Barents Sea. During this scenario, a risk assessment method was established in order to gain full understanding of the potential issues involved. In addition to product performance, this also the necessities for survival such as food and water, survival kit and a sufficient habitable environment.
In addition, Norsafe conducted tests to address lifecycle issues with LSA equipment which may be exposed to polar conditions. This included a full-scale study to determine how to avoid the loss of warmth from a heated lifeboat in conditions of -20 degrees Fahrenheit. Studies were also carried out to test the potential of de-icing lifeboats using a sprinkler system, and consideration was given to class guidelines requiring product adaptation. To prove compliance, Norsafe has established a TQ (Technology Qualification) project with DNV GL.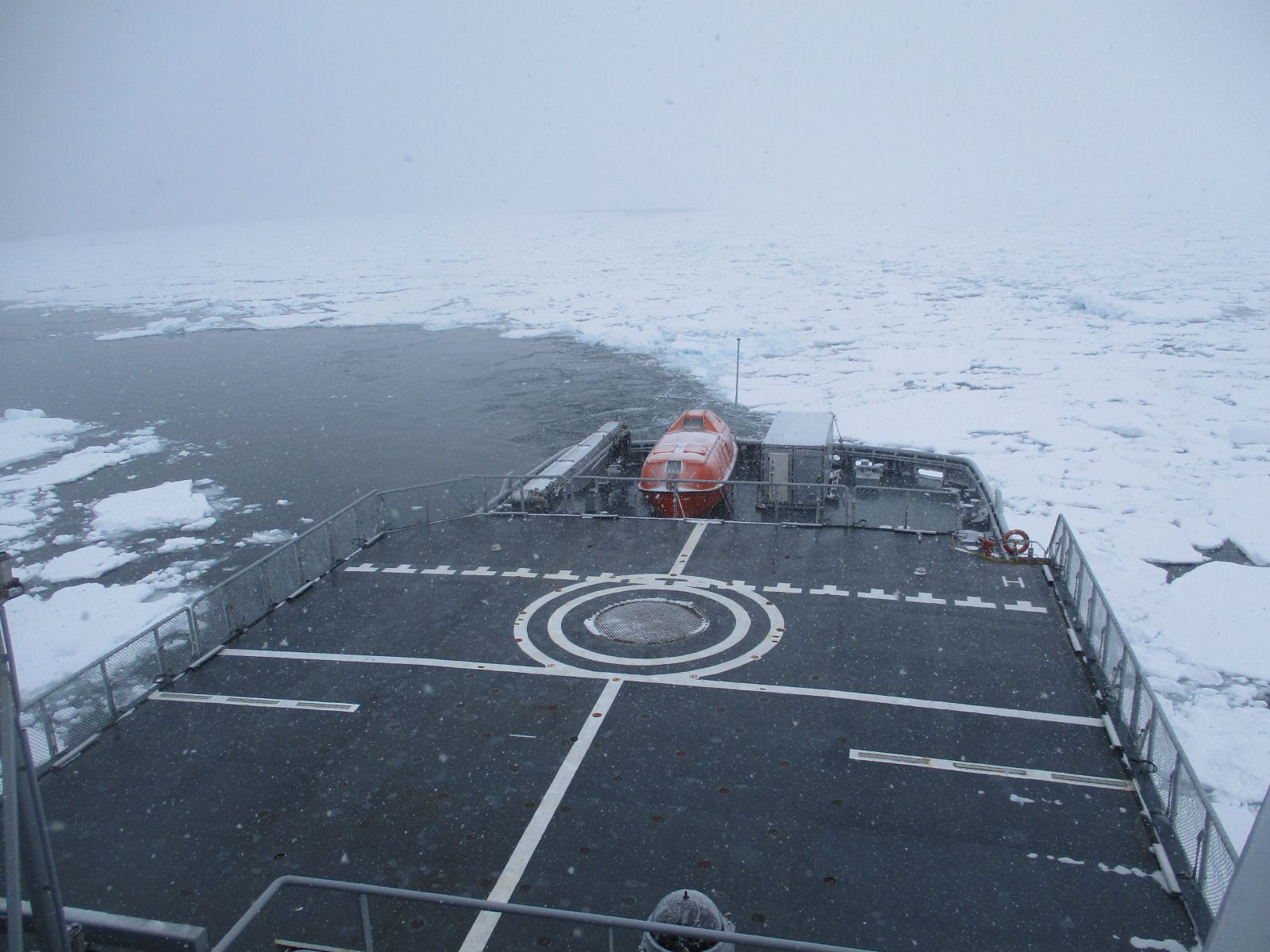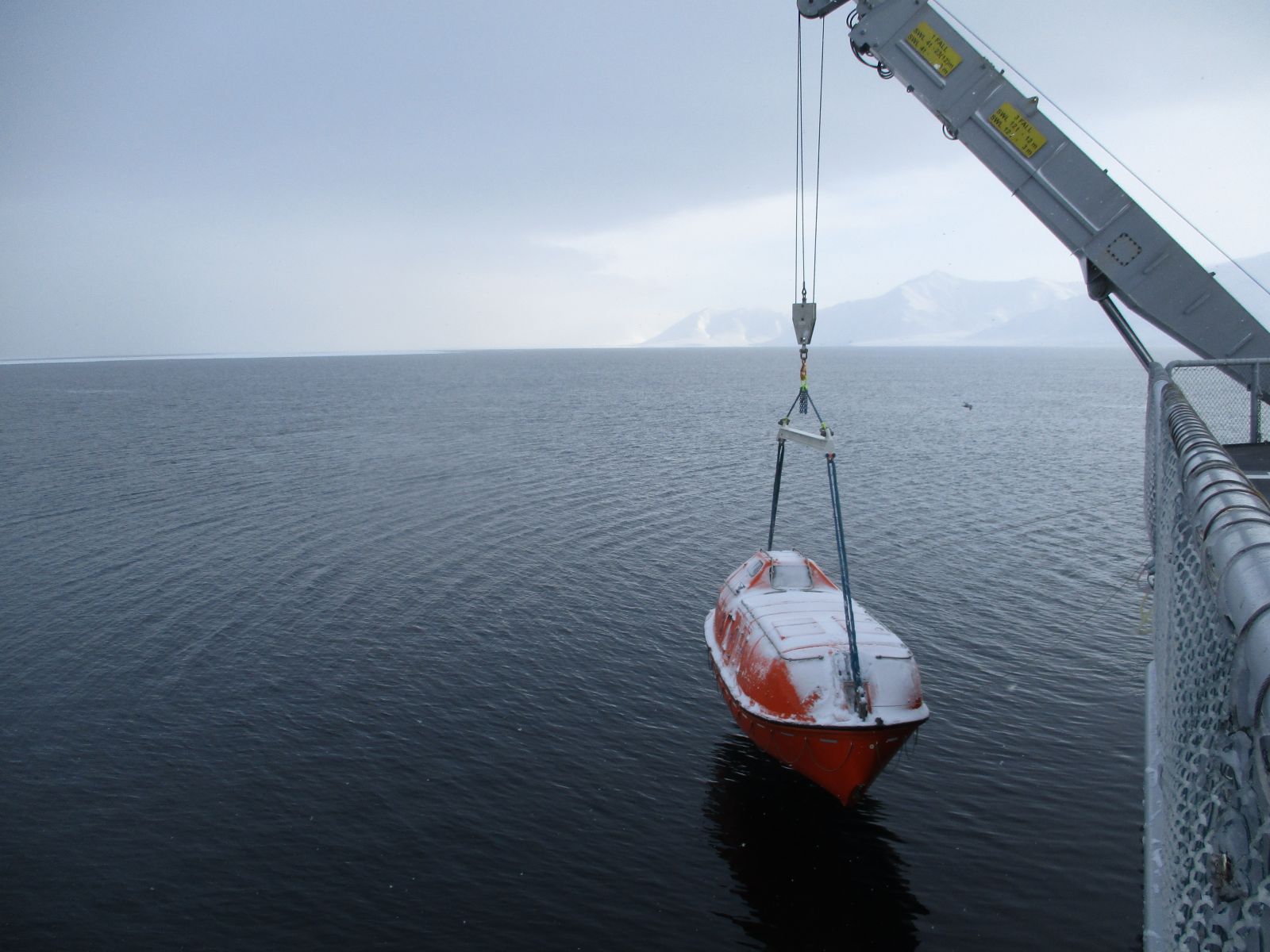 As a result of these trials, Norsafe is in a unique position to offer ship owners, ship managers and offshore installation clients advice on:
- Project risk assessment of any polar activity.
- Mitigating all possible risks by product adaptations and/or safety instructions (rescue / evacuation / maintenance guidelines)
- Providing works certificates for products documenting Polar Code compliance
Norsafe recommends that those planning operations in the polar region should bring in its expertise early in the process so it can help to reduce risks through product features and adaptation of the lifeboat.
Search and Rescue Expedition (SAREX) II

In May 2017, R&D engineers from Norsafe returned to Spitsbergen, Norway, 80 degrees north in the Barents Sea, to conduct further research.

Air quality tests inside the lifeboat were carried out, in addition to a gruelling survival test over a period of 30 hours. The tests were carried out on a specially adapted, SOLAS approved 55 person lifeboat with 24 persons onboard. The participants felt that the temperature, air quality and space in the vessel was sufficient at all times. The general consensus was that surviving five days in such extreme conditions was possible due to the adaptations of the vessel for Polar operation.
"During my 26 years in the lifesaving business I had never participated in such a realistic exercise. During the 30 hours we experienced calm water but were also exposed to several hours of waves rolling the lifeboat 30 degrees and pitching it 20 degrees," said Jan Jaap Boot, SVP Technical at Norsafe Group. "It felt completely safe, with good air quality, temperature and light inside the lifeboat. I'm convinced the new experience will contribute to improving the international rules for lifeboats on vessels operating in Polar waters and the general requirements for lifeboat design."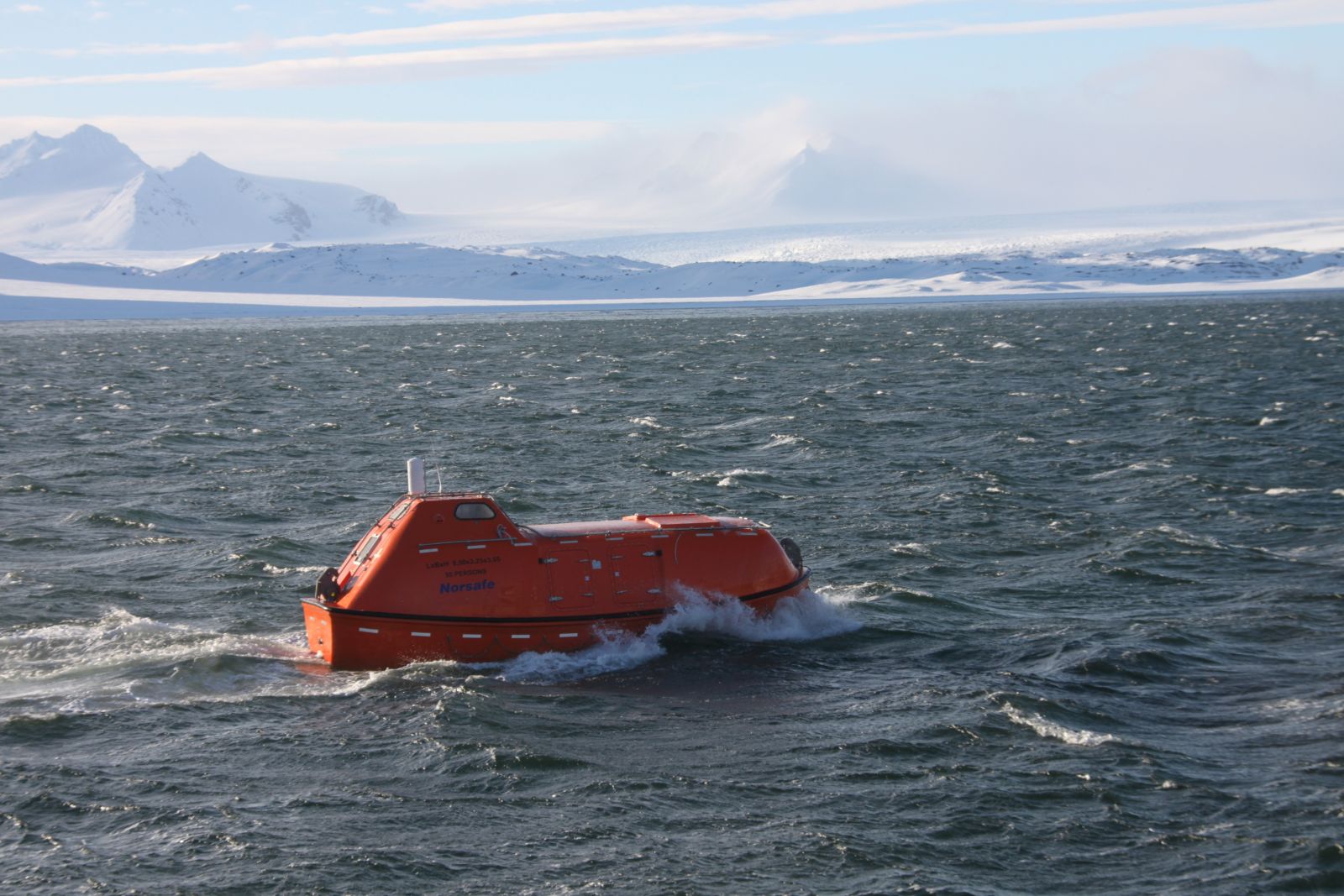 The hands-on study was rewarding due to the unique insights obtained and important lessons learned. Some key findings included:
- The importance of resource management: fuel, electricity, food/water, waste and organisation of the equipment at all times.
- The importance of being comfortable while sitting for extended periods. Seat pads provided sufficient insulation.
- The importance of condensation management for comfort and visibility.
- The importance of a pull guide to aide in the pulling of a life raft behind the vessel, which can be difficult to manoeuver and avoid hitting floating ice.
- The importance of preparedness for fluctuating weather conditions and changes such as movement from open water to floating or pack ice.
- Importance of sufficient toilet capacity.
- Thermal protection suits are of critical importance when inside the life raft pulled behind the vessel.
Air quality tests measured the carbon dioxide and oxygen levels inside with all hatches closed. The air quality was measured without running the engine, and both with and without the lifeboat ventilation system. Tests were carried out with people with a normal pulse and with a high pulse. The conclusion was that the ventilation system kept the air quality at a suitable level.
Norsafe Awarded New Orders for Winterized LSA

Norsafe has secured several prestigious orders for specialized polar equipment; the first was to supply IMO Polar Code compliant LSA to the British Antarctic Survey Polar Research vessel Sir David Attenborough. The company has also signed an important contract with Damen Schelde Naval Shipbuilding BV to supply its IMO Polar Code compliant LSA to an arctic supply and research vessel for the Australian Antarctic Division. Among other customers are the New Zealand Navy, Arctech Helsinki and North Sea Drilling.

For more information, contact [email protected] / tel: +47 (0) 37058500, or see www.norsafe.com.
The opinions expressed herein are the author's and not necessarily those of The Maritime Executive.