Digitalize Your Bunkering Transactions With Moorio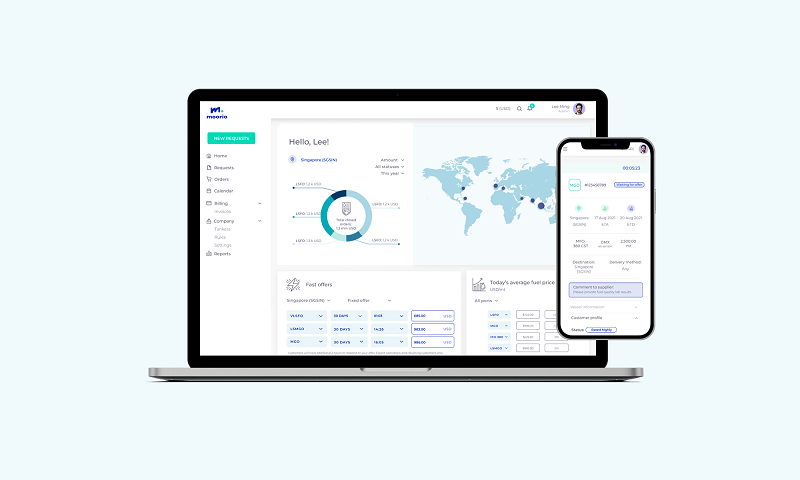 Bunker suppliers and vessel operators have used emails and phone calls to conduct business for decades, and while these manual processes have their place, they consume a considerable amount of staff time and provide no data for calculated decision making. Many other shipping transactions are gradually shifting to efficient online services, like Flexport's freight forwarding platform, which moved over $19 billion in gross merchandise in 2021. The bunker marketplace has had no real equivalent – until now.

A Singapore-based startup, Moorio, has designed a new cloud platform fully covering bunker order processes, from requesting quotes in different ports around the world to tracking order status to bunker delivery and payment settlement.
The platform allows vessel operators to access hundreds of pre-registered and verified bunker suppliers hassle-free and get transparent prices, without calling each broker to get a time-limited quote from their preferred suppliers. The Moorio marketplace streamlines the process on both ends: bunker suppliers can quote bids seamlessly via the platform, and vessel operators can get a good market overview without hours of research.

"In smaller ports, even in some developed countries, it's quite difficult to find physical bunker suppliers, and we're solving that by bringing suppliers online and connecting them with customers," says Daivaras Anuzis, Moorio's founder. "It is estimated that around 50% of all bunker trade is done through brokers and traders. This shows that the market is very fragmented and inefficient. Moorio is a win-win: customers gain direct access, and suppliers get to increase their margins by selling directly."

The bunkering industry has several online directory services, but Moorio differs in that it has all the tools to enable a full online transaction, all the way from bidding through verifying bunker delivery. The platform is built on the newest technologies available - it is not just a legacy system wrapped in a newer design.

For bunker suppliers, the Moorio system sends push notifications on registered mobile devices to let suppliers know when a request comes in, allowing them to act quickly on a business opportunity. For their returning customers, suppliers can set up an automated bidding rules to provide a quote based on a customizable, index-bound price formula. To evaluate new customers and decide on terms, suppliers can pull up a credit score report, generated automatically at a single click, including financial data, P&L, court information, employee count and more. Perhaps most importantly, Moorio also provides the supplier with a new way to market their services: simply registering on the platform helps suppliers expand their reach and visibility, without further effort or expense.

For vessel operators, the platform provides a new source of pricing data, including a simple way to get quotes and transparent supplier ratings at different ports along a vessel's route and determine the optimal location to take on bunkers. At smaller ports, or ports that the customer rarely visits, Moorio provides a quick source of information on the local market.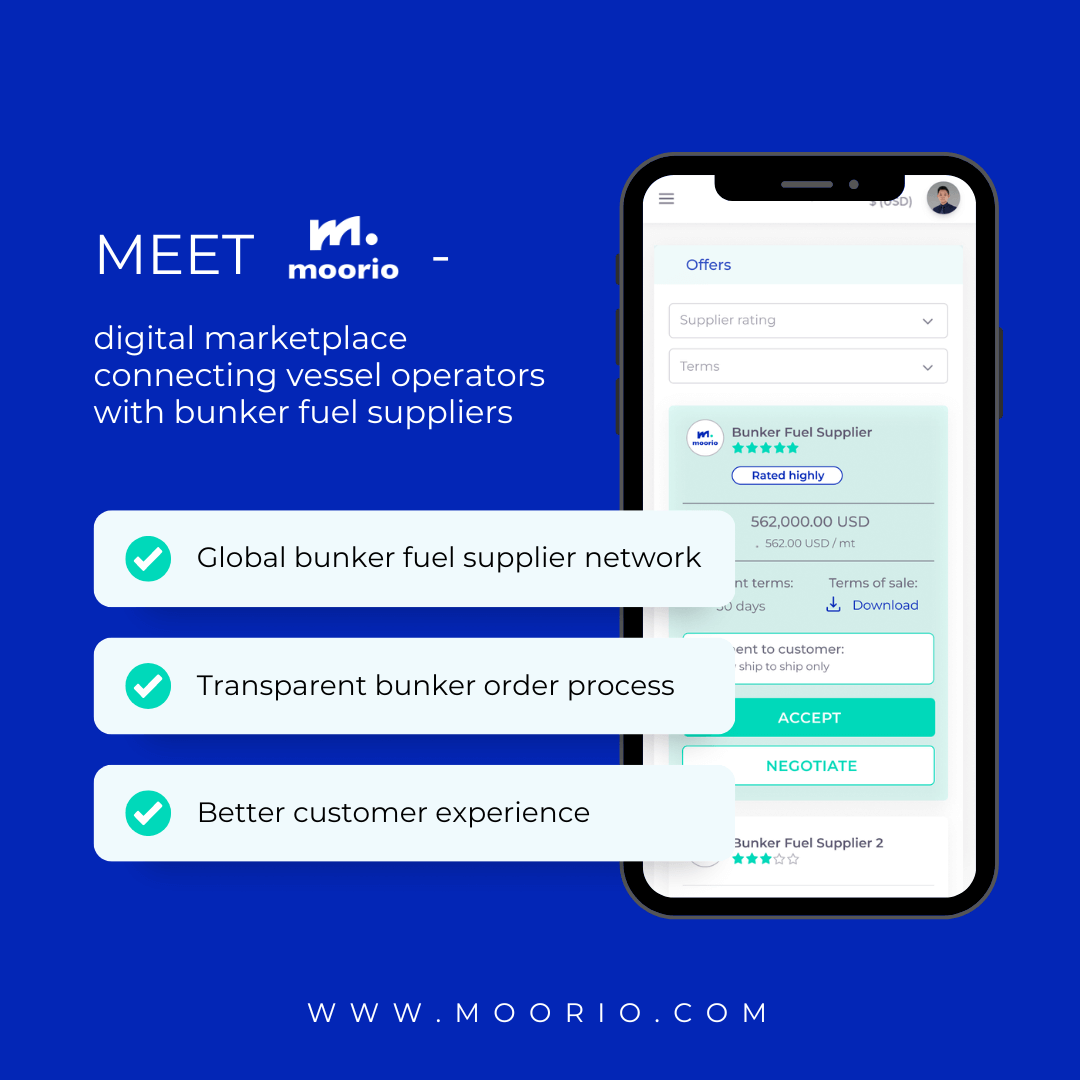 The shared communications platform keeps transactions organized and records events along the way, including dispute resolution (if ever required). "Some worry that digitization of bunker trade will remove personal touch. Our goal is to digitize processes and to facilitate structured communication, not to get rid of it. In the end, we aim to bring a much better customer experience," Anuzis adds.
"It makes sense to have a digital marketplace for bunkering. It's always better for the customers, because they know where to look for the product, and it's much better for the suppliers, because it creates more sales opportunities," says Anuzis. "Around 30 percent of all online B2B transactions now happen on some form of marketplace and the popularity is growing. I believe now is the time for the bunkering industry as well."
This message is sponsored by Moorio. For more information, please visit www.moorio.com.
The opinions expressed herein are the author's and not necessarily those of The Maritime Executive.