CarbonKerma: Helping Shipping Companies Meet Their Sustainability Targets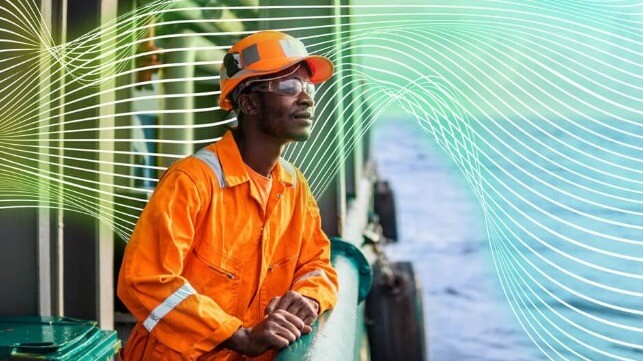 [By DigiKerma]
Maritime transport is essential to the global economy. However, as is widely acknowledged within the sector, shipping is responsible for roughly three percent of global CO2 emissions.
Demand for shipping is only set to grow, so without serious decarbonization efforts, maritime transport risks undermining the path to meet the targets set forth by the Paris Climate Agreement.
In July 2023 the International Maritime Organisation (IMO) committed to new emission goals for the industry. But the decarbonization challenges facing shipping companies are immense.
A number of technologies and engineering solutions are making their way through the pipeline, but most are in the pilot phase and will take a number of years to become commercially viable.
This is where the role of offsetting comes in: helping shipping companies reduce their net emissions immediately. Offsetting is a powerful tool (provided it is done right) at any company's disposal to meet its decarbonization targets and is particularly important in industries with hard-to-abate emissions.
CarbonKerma's CCUS-Derived Carbon Credits
CarbonKerma is a unique marketplace for Carbon Capture, Utilization, and Storage (CCUS)-derived carbon credits. The reasons for our commitment to Carbon Capture are numerous.
CCUS is the only viable path to deep and rapid decarbonization

The sequestered CO2 we list is precisely measured by EPA-approved meters and in accordance with EPA-approved MRV Plans (or equivalently stringent ISO standards outside the US)

We will continue to rely on fossil fuels for our energy needs for decades to come, and therefore making fossil fuel-based energy production carbon neutral is vital

The development of the "global south" will rely on fossil fuels for energy security, giving rise to the even greater importance of CCUS over time
There is no measure that comes close to CCUS' potential to rapidly decarbonize industry and enable us to continue enjoying access to the energy, goods, and transport services we need. CarbonKerma provides a path for capital formation for CCUS.
The CarbonKerma Advantage
Supporting Carbon Capture as an offsetting tool is an important aspect of CarbonKerma's platform. But we go even further in terms of quality assurance and transparency.
The KermaExchange Guarantee reduces corporate risk for our partners by guaranteeing, in the unlikely event our credits' integrity reasonably comes under question, that we will replace them one-for-one at no charge to our partners.
We also deploy blockchain technology, with each CKT token on our platform representing one tonne of permanently sequestered CO2. This feature further eliminates our partners' business risk by providing a publicly auditable trail of their offsetting endeavors.
The public nature of blockchain transactions combined with tightly monitored sequestration procedures protects our partners from 'greenwashing' accusations.
CarbonKerma similarly offers a level of financial flexibility for emitters, whose digital CKT holdings can be fractionated, cost-shared, sold, traded, and retired as necessary.
CarbonKerma is committed to helping partners in the shipping industry reduce their net carbon footprints and meet their sustainability goals with confidence.
This article is sponsored by CarbonKerma. To learn more, visit the company at carbonkerma.com.

The opinions expressed herein are the author's and not necessarily those of The Maritime Executive.