U.S. Workers Bypassing Australian Tax Laws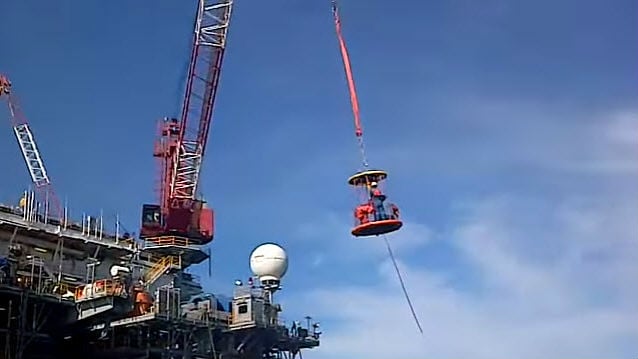 Temporary visas are back in the news in Australia after The West Australian revealed this week that one-third of workers on a U.S.-owned oil rig off Port Hedland are U.S. citizens, despite widespread unemployment on the west coast.
The West Australian reported that the U.S. company, Diamond Offshore, has constructed its roster in such a way that its non-Australian workers infrequently come ashore, thus allowing them to avoid or minimise income tax. There is, however, no suggestion that Diamond Offshore has violated any laws in doing this.
The company has reportedly kept records for how long overseas employees are in Australia each year so it can roster them in a way that avoids the Australian Taxation Office's 183-day limit that determines whether or not foreign workers are considered as residents for income tax purposes.
Diamond Offshore's Ocean Monarch is drilling the Phoenix South-2 exploration well for energy companies Quadrant and Carnarvon Petroleum on the North West Shelf. Diamond Offshore also operates the Ocean Apex which is undertaking drilling for Woodside.
The West Australian cites government documentation indicating that there is no skills shortage for oil and gas workers in the state at present.
Maritime Union of Australia national president Chris Cain denounced it as the "biggest rort of all time" because "hundreds" of local workers could have filled the jobs – and paid tax while doing so.
"The laws have to be tightened up so companies like this can't get round it," Cain told The New Daily. "Bringing Americans in here is an absolute disgrace when Australians are out of work."
Skills Shortage Ruse
Australian economist Dr Bill Mitchell, who has devoted much of his career to researching the labour market, said the very notion of skills shortages used to justify temporary migration is a "ruse" perpetrated by the business sector.
"Firms claim, 'We can't get anybody', but that's because they are no longer willing to offer job-specific training because they'd rather bleat that there's all these 'bludgers' out there that won't work," Mitchell told The New Daily.
"We wouldn't get this 'skills shortage' story if we had low unemployment because firms would know they would have to offer training, which they did for decades after the post-war period."
The temporary (four year) skilled 457 visa was introduced in 1996 to fill skills shortages, which were and still are perceived as a problem. But a constant scarcity of labor is a healthy scenario because it prevents discrimination against vulnerable groups of workers and forces employers to invest in on-the-job training, Mitchell said.
He pointed to conditions in the Australian labour market between 1945 and 1975, when unemployment was low and underemployment close to zero.
"Firms had to bury their prejudices with respect to ethnic groups, non-English speaking backgrounds, youth, women, indigenous Australians, you name it," he said.
"They also had to work out ways they could mould what labour they could get to their specific processes. A job slot was also a training slot, and so you had this dynamic efficiency because workers were continually being absorbed and given the requisite skills reflecting the best-practice technology that was evolving year by year."
No job that requires between three weeks and three months of training should be offered overseas, he said.
The opinions expressed herein are the author's and not necessarily those of The Maritime Executive.