Preserving a Great Public-Private Partnership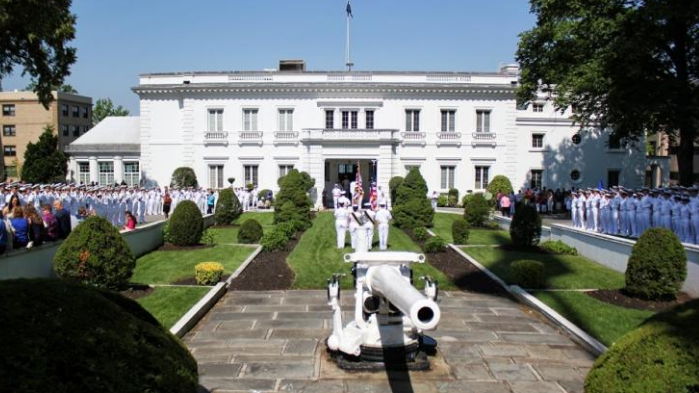 Public-private partnerships are very much in vogue in Washington. Policymakers rightfully point to PPPs – or P3s – to build more infrastructure, modernize the air traffic control system and help Uncle Sam become more efficient.
One of the greatest P3s in U.S. history is probably the least known. It's a program that pairs commercial shipping companies with the federal government to train U.S. Merchant Marine Academy (USMMA) midshipmen, preparing them for careers in national security or U.S. trade.
Unfortunately, the program is in trouble, and if we don't fix it, our nation's maritime security will suffer. The good news is that a fix is very doable.
First, a little background. USMMA is one of five federal service academies. Its graduates go on to serve the nation in the armed forces or on commercial vessels that are called into service in times of war. Without well-trained mariners, our war-fighting capabilities would be handicapped. The best mariners are the ones trained by USMMA, and its graduates are obligated to serve the nation in exchange for their education.
The hallmark of the Academy's curriculum is Sea Year. Midshipmen spend 12 months aboard working commercial vessels mastering all the skills that officers need to pilot them during peace or conflict. There is no substitute for this training.
Due to an overabundance of caution about sexual misconduct policies, the federal government suspended Sea Year training on commercial vessels in June 2016. The program is slowly being reconstituted, but only if companies participating in the partnership can prove their sexual misconduct procedures pass muster.
As a former CEO of a U.S.-flag tanker company, I saw first-hand the mutually valuable relationship between USMMA and the commercial shipping companies. Midshipmen learned the essentials of the industry and earned a shot at future employment – we used their time onboard to screen future officers, be they third mates or third engineers.
Over the years, upwards of 30 midshipmen worked on my ships. But now, companies are demonstrating a reluctance to take midshipmen. The reasons are twofold: resentment towards the Maritime Administration's (MARAD) blanket allegations of rampant sexual assault and harassment aboard commercial ships; and an onerous, complicated process for re-applying to participate in the program.
In reality, shipping companies have strict policies in place to prevent sexual misconduct. During my tenure, midshipmen reported to company ships only after a three-day orientation on policies and procedures, which includes all sexual misconduct policies and reporting processes. If a victim were to report an incident, there would have been an immediate investigation and timely discipline. These standards are equivalent to or exceed those dictated by MARAD to participate in Sea Year.
The obstacle is a complicated approval process that overlooks companies' robust policies. While these procedures may not word-for-word comport with the MARAD language, they have a strong history of successful application and easily fit within the new requirements laid out by the administration.
This means that saving Sea Year requires some simple actions. First, MARAD can introduce some flexibility into the approval process, recognizing the lengths to which shipping companies go to protect midshipmen. Second, companies reluctant to apply should seek a partnership with MARAD to establish equivalency standards for assessing existing, robust company policies. Sea Year offers an opportunity to recruit the best of the best, and the value of hosting USMMA midshipmen cannot be overlooked.
In a time when national security is top-of-mind, policymakers and shipping companies should be working together to restore one of the most important working relationships in our country. If we do not, we are electing to leave an essential P3 – and our maritime strength – in jeopardy.
George McShea has worked at all levels of the maritime industry, including five years as president of a prominent U.S. flag tanker company.
The opinions expressed herein are the author's and not necessarily those of The Maritime Executive.