New Satellite Technology Transforms Cruise Ship WiFi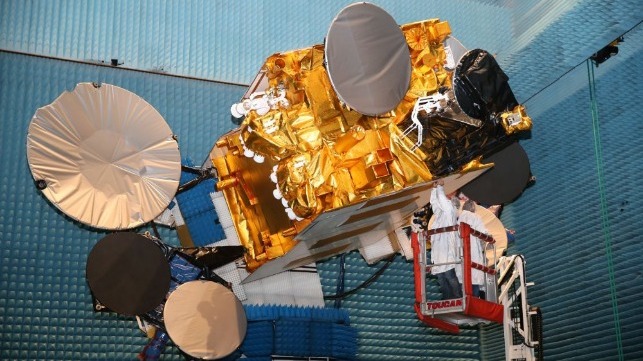 As cruise tourism continues to grow in popularity, the small number of cruise lines are tirelessly exploring new innovations aimed at capturing the industry's burgeoning customer base. While new ship design concepts, exotic destinations, and on-board and on-shore features all have a part to play in building a strong USP, cruise ship owners are increasingly recognising the powerful role connectivity can play in delivering a competitive advantage that is both genuine and permanent.
The cruise industry has always competed for guests against luxury on-shore destinations. Previously, poor Wi-Fi connectivity has created a clear distinction between vessels and luxury resorts, with customers that viewed high-speed internet access as a key priority limited to shore based destinations only. For cruise, boosting connectivity now runs in parallel to the continued growth of the industry.
We know that cruise ship owners do not underestimate the technical and commercial challenge of bringing blazing fast connectivity to their vessels. Indeed, even when owners have secured a reliable connectivity service provider, they must then decide how Wi-Fi can be offered in a way that is affordable to passengers, while providing the necessary profits to enable them to continue directing resources into world-leading customer engagement and R&D plans. Striking the right balance ensures guest satisfaction – and business profitability – both now and in the future.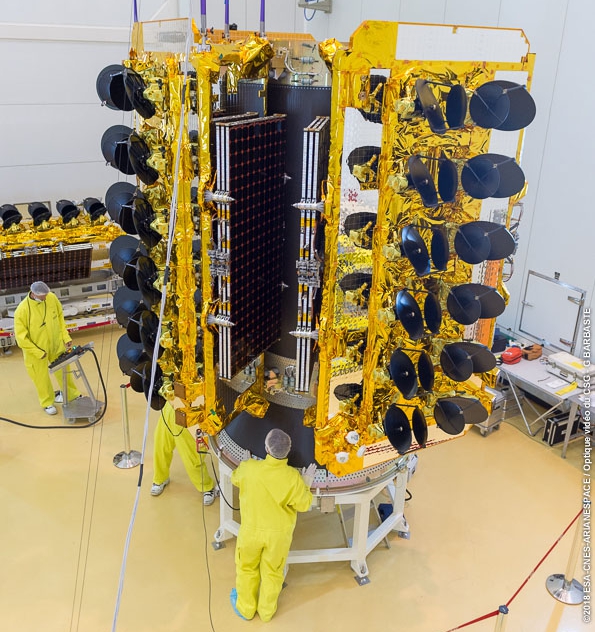 In March 2018, SES will launch four new O3b Medium Earth Orbit (MEO) satellites. SES is adding 38% more capacity and offering the world's only low latency, fibre-like connectivity.
Solutions
For many years satellite connectivity from cruise ships was powered by single high-orbit satellites that delivered an under-developed, fragmented and unreliable service compared to land-based standards. What's more, the price model to access such services was unsatisfactory; delivering high costs and low service quality through a system that actively deterred guests procuring the Wi-Fi service while onboard.
Today, technology is driving a new era of connectivity on cruise ships. SES Networks – which is responsible for industry-leading enhanced guest connectivity services across the leading cruise lines – has a medium-orbit fleet of satellites that delivers connectivity that rivals that of shore-based fibre optic cables, and enables a connectivity experience similar to that of a broadband connection found on land. By tapping into SES Networks' innovative maritime services, cruise liners have transformed their customers' connectivity experience; shrinking the gap between land and sea-based destinations almost overnight.
What's more, this technology has underpinned a transformation in the commercial model for Wi-Fi on board ships, enabling a much lower cost per device that is available on a per day, per cruise basis. This new commercial model addresses a new trend identified in the State of the Cruise Industry Outlook and Cruise Travel Trends 2018, published by the Cruise Lines International Association (CLIA), which highlighted a new potential revenue stream for 'budget' cruises financed by those on a household income of less than $80K.
Meeting expectations
There can be no doubt that ultra-fast connectivity is here to stay. It plays a vital role to play in attracting customers, as well as supporting ship owners in realising new revenue streams available through a new and broader demographic of cruise customers and an increasing plethora of connectivity options. As more cruise lines explore their internet options, we look forward to providing the industry with the pioneering technology necessary to fulfil – at an affordable price - the cruisers' constant hunger for innovation, entertainment, relaxation and convenience.
Simon Maher is vice president of global maritime services for SES Networks.
The opinions expressed herein are the author's and not necessarily those of The Maritime Executive.