Autonomous Navigation along Inland Waterways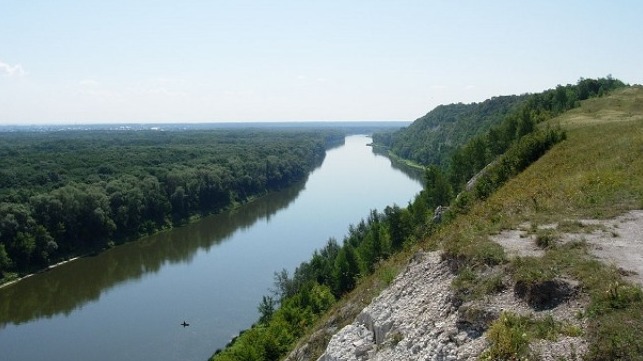 Advances in autonomous and computer assisted navigation could be applied along selected navigable inland waterways and sections of such waterways to improve future cost effectiveness and competitiveness of waterway transportation. The greatest benefit would occur along sections of comparatively narrow waterways where wave heights are minimal and navigation locks absent. The list of waterways would include sections of the Ganges River, Indus River, Nile River, Amazon River, Parana River, Mackenzie River, Lower St Lawrence River, Lower Hudson River and the Lower Mississippi River.
Introduction
At the present day, self-powered and tug-propelled barges carry essential goods and cargo along navigable waterways in many countries. While slower than railway transportation, waterway transportation involving multiple coupled barges can move greater tonnage of bulk freight at lower cost. On the Lower Mississippi River between New Orleans and Memphis where navigation locks are absent, barges may be coupled four-abreast by 10-lengthwise into flotillas that a pair of tugboats would propel and navigate. The tugboat pilots would communicate with each other by radio to negotiate each flotilla through curves along the river.
Evolving computer-based autonomous navigation technology has advanced to a level where a single pilot could simultaneously direct the operation of multiple tugs to propel a barge flotilla and precisely negotiate curves along the river. At present, it might present a challenge to tug boat pilots to coordinate the movement of a team of tugboats to propel 80-barges coupled in two groups of 40 barges or four groups of 20 barges and precisely negotiate the articulated coupled assembly through curves. It is becoming possible for modern computer technology coupled to satellite navigation to achieve such a task of navigation.
Vessel Assemblies
The coupling of multiple vessels and type of vessels would depend on such factors as allowable draft, allowable navigation width and overhead clearances. On the Lower St Lawrence River, it may be possible modify three or four older Panamax ships to be coupled lengthwise into a river train of 3,000 to 4,000-feet length and capable of carrying the payload of a neo-Panamax container ship. Electrical power cables would connect through the assembly to operate bilge pumps, side thrusters and propellers, with a power generation vessel coupled at the stern. Assemblies of smaller vessels would sail along shallower rivers.
India's computer-based, high-tech sector is based in the Hyderabad – Bangalore region, and the nation has need to move massive volumes of bulk freight, including food and agricultural produce from the northern regions to the nation's southern region. On sections of the Ganges River, there may be scope to operate coupled assemblies of barges that could move the massive tonnage of bulk freight at lower cost than either India's railways or truck transportation sector. The computer talent at Hyderabad and Bangalore could develop the autonomous vessel control technology to safely navigate extensive coupled barge assemblies along the Ganges River.
Northern Canada
Several years ago, a research group worked with the Northern Transportation Company to develop computer control technology to allow an extended length of river train involving multiple barges to sail along the Mackenzie River between Great Slave Lake and the Beaufort Sea. Recent political controversy in Canada involving pipelines invites a reexamination of computer assisted navigation of coupled vessel assemblies and especially in view that the Mackenzie River is free of navigation locks. Barges on the Mackenzie measure 50-feet beam by 450-feet length, with potential to couple two abreast when assisted by computer navigation.
Each barge can carry heavy bulk freight (ore, oil) at six times the width and double the height of a railway car and lightweight (grain) at three times the height and eight times the length. This translates to 96 railway cars for heavy bulk freight and 144 railway cars for lighter bulk freight. Each barge assembly would be coupled two abreast by five lengthwise, with each river train comprising three assemblies (30 barges) and a minimum of three tugs linked to operate with autonomous computer directed navigation control with satellite input to assure precise sailing through curves. The barge train could carry the same volume of grain as 3,000 railway cars.
South America
Fed by several tributaries that originate in the Andes Mountains, the Parana and Paraguay Rivers between Buenos Aires, Argentina and Asuncion, Paraguay is free from navigation locks and is a main transportation corridor in the region. Tugs routinely propel and navigate barge assemblies with barges coupled four abreast and several barges lengthwise, carrying either bulk freight or containers. Container-on-barge is well established on the Parana and Paraguay Rivers, connecting to ocean container ships at Port of Buenos Aires. Future market demand for transportation services will determine the introduction of extended length barge assemblies that sail with autonomous computer directed control.
While tug barges carry bulk freight along the Uruguay River, the main South American rivers that represent future candidates for the future operation of extended length barge trains would include sections of the Amazon River, Tocantins River, Sao Francisco River and Parana/Paraguay River between Buenos Aires and Asuncion. In terms of feasibly carrying bulk freight at low rates in the north – south direction, the South American river barge and coastal ship transport industries both are very competitive with railways that operate in the region.
Other Nations
There are sections of the Congo River, Nile River and Niger where extended length barge trains assisted by autonomous or computer controlled navigation could carry bulk freight. Several navigable rivers in Russia flow north toward the Arctic Ocean, where seasonal ship traffic sails. There would be scope to carry bulk freight such as forest products, oil and mining ore on extended length barge trains that sail along sections of Russian rivers that are free of navigation locks.
Conclusions
The operation of extended length coupled barge trains along stretches of inland waterways that are free of navigation locks, could provide lower transportation costs when moving large volumes of bulk cargo. Changing weather patterns hold the promise of Western Canada being able to sustain agriculture in more northerly locations and closer to a future southern terminal for extended length barge trains that sail to and from the Beaufort Sea, to interline with ocean going ships sailing to either Asia or to Western Europe. There would be future scope of sailing extreme length of barge trains along the Lower Mississippi River.
The opinions expressed herein are the author's and not necessarily those of The Maritime Executive.