APM Terminals Sets Out its Labor Strategy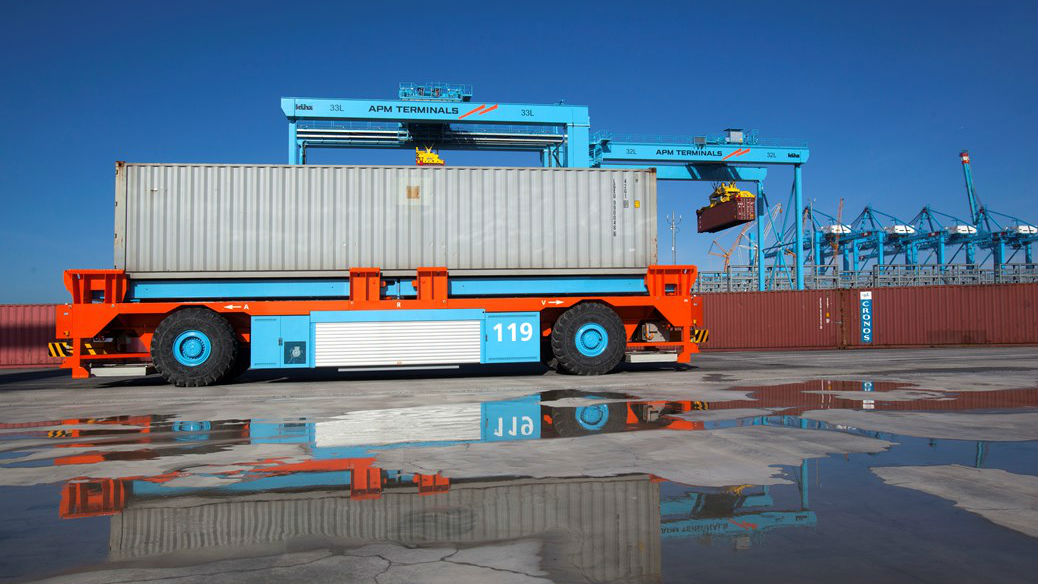 Speaking at a trade conference in Hamburg, Germany, Ruud van der Wel, Head of APM Terminals Global Labor Relations, outlined the company's position on port labor and its implications for Europe's ports:
Bunker prices were once the highest cost element for liner operators. But now, terminal costs are the largest cost for liner customers. With the advent of lower bunker prices, more fuel efficient ships and larger vessel alliances – there is now a tremendous focus on reducing terminal costs and improving container terminal efficiencies.
"The pressure is on – our liner customers and landside customers expect port operators to deliver year-on-year cost reductions, higher productivity and show more flexibility in port operations. This impacts the way we organize the work at our terminals and requires our employees to adjust to this new reality. We must work together with them and their representatives (unions, works councils) to meet this challenge," said van der Wel.
Continuous dialogue is an important aspect in APM Terminals labor relations strategy. The best approach is to work together in a constructive way, he says. "When I compare trade unions of the port industry with other industries – we have a way to go before unions and companies are working on the basis of mutual trust, dialogue and collaboration and with a common long term strategy in mind. This is the best way forward to serve customers and sustain both the competitive success of the company and the unions' desire for long term employment."
Nobody wins in labor disruptions. Labor disruptions in Gothenburg were a major flashpoint in European supply chains the past 16-18 months, and the situation is unresolved despite two attempts by mediators. 50 percent of Sweden's trade flows through APM Terminals Gothenburg which has experienced a 30 percent drop in volumes due to labor disruptions.
APM Terminals Gothenburg has a valid collective bargaining agreement (CBA) in place that has been negotiated with the Swedish Transport Union (STU) but has an ongoing conflict with the Swedish Dockworkers Union (SDU) who are unwilling to compromise and expect the company to violate the Labor Law and the Swedish Labor System. "We will not agree to violating a legally valid CBA we have with the STU union. We respect the Swedish Labour System and will continue to operate within that context. If a company has a valid CBA in place, they should be protected. We expect the Government should protect the country's economy and APM Terminals Gothenburg in this case." said van der Wel.
Should governments intervene in Labor conflicts to resolve them? van der Wel says: "We believe the direct relationship between employer and employee should be cherished. Nobody wants to see governments interfering too much in business, but in circumstances where the national interest of a country is at stake and businesses and economies are being damaged - then yes the Government should get involved."
Another important labor development is the European Union's competition law creating friction in European terminal operations, notably in Spain where it will lead to the restructuring of the local port labor pool system which is viewed as monopolistic. This triggered protests that slowed operations earlier this year. The Spanish Government issued a Royal Decree to comply with E.U. legislation, and this has been approved by the Spanish Parliament.
"The new legislation is a fact, and everyone has to adjust to this and get on board," says van der Wel.
Changes to workplace productivity via technology is an ongoing process reshaping all industries. Automation as a means of increasing productivity has been met with some resistance by port labor in Europe, and elsewhere, who cite the potential of job losses. Automated and semi-automated terminals, however, such as APM Terminals Rotterdam Maasvlakte II, are increasingly becoming a part of the terminal-operation environment.
"Automation is never the only reason why we use technology in ports. We have a comprehensive decision-making process that looks at safety, customer needs, vessel size, port volumes, the type of port, terminal specifications and useable space, market competitiveness and how to differentiate our offering to customers. In our company's view, automation should not be viewed as -only- a threat to employment; both employers and employees and their representatives must take responsibility and together find solutions.
"The topic should be on the table to discuss openly and fairly and not kept in silence. We should not forget that there are many advantages to technological innovation, for instance in terms of safety in operations and new types of work. There is a future for employees in more technology-driven ports," says van der Wel.
The opinions expressed herein are the author's and not necessarily those of The Maritime Executive.