An Autonomous Marine Ecosystem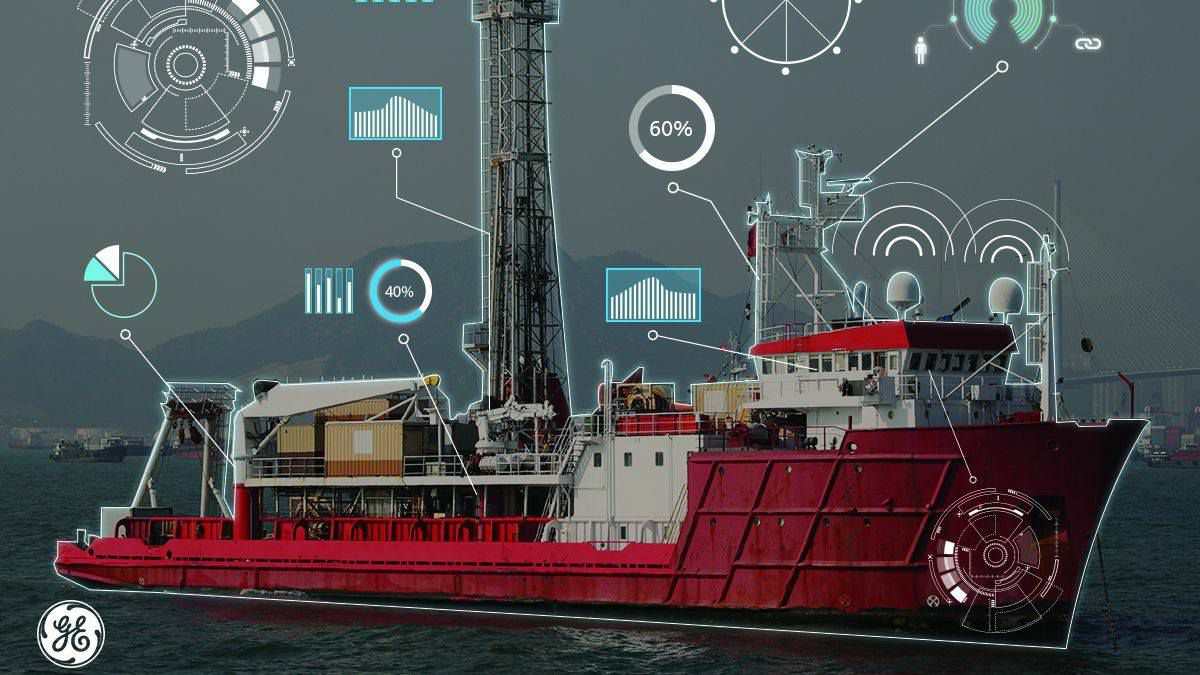 Digital technologies are dramatically impacting almost every aspect of our personal and professional lives—enabling businesses and individuals to freely communicate, share critical information and do things more efficiently and cost-effectively. The marine industry is no different, and owners, operators and shipbuilders now recognize the role that digitalization can play in transforming their businesses by reducing capex, opex and enabling new value-added revenue opportunities throughout the maritime life cycle.
Such adoption is best achieved with an evolutionary approach, enhancing monetization of existing operations and assets and enabling a re-think of new methodologies leading to autonomous operations. GE's solutions have been designed to accelerate marine operations along this evolutionary digital journey, starting by shifting from the traditional "gauges and gut-feel" approach to "data-driven" decisions and "de-manning" from offshore to onshore and ultimately to fully "autonomous" operations. The solutions enable a holistic digital transformation across people, processes and culture.
Shifting from "gauges and gut-feel" to "data-driven" decisions
The first step in the digital journey is to establish anytime-anywhere decisions and eliminate the need for equipment proximity—separating man from machines. Data will enable informed and allow for rapid decision-making.
This degree of separation of the operator from the equipment is achieved by connecting disparate existing control networks onboard the vessels and then providing automated insights, presented in a comprehensive dashboard that spans across all equipment performance, reliability, energy consumption and logistics readiness.
Today, only about three percent of data from industrial assets is used for decision-making or any meaningful purpose, which means that there is room for significant improvements.
For vessel, rig, or fleet owners, this means either building new smart ships with connected networks and assets or enhancing existing ships making the connection to existing networks and assets to provide the path towards optimized operational performance. The path can be accelerated with a unified digital platform. Operational data from various equipment is rapidly centralized and harmonized to avoid deviations in operational methods and facilitate early correction of any anomalies detected. This rapidly maximizes productivity and minimizes performance variance across the fleet.
By creating a digital model of each asset or each vessel, we can compare real-time operational data with a digital model of the asset or the vessel to optimise the operational profile—when this comes alive, we call this the "digital twin." Fleet owners or operators can get early warnings on equipment degradation and therefore correct problems before they cause an operational disruption to the process.
This foresight is enabling a shift from calendar-based maintenance to genuine condition-based maintenance, enhancing a vessel's operational efficiency through reduced downtime and increased productivity. For example, offshore drilling customers have been using GE's Asset Performance Management (APM) solution, SeaStream Insight, to optimize vessel maintenance and operational efficiency on their vessels for a few years. The technology is being deployed on multiple rigs, targeting critical assets to achieve an opex reduction up to 20 percent and improve drilling efficiency.
De-man from offshore to onshore
As the insights from the onboard dashboards can be transmitted from onboard to onshore, it allows knowledge and expertise to be centralized onshore and shared fleetwide.
Equipment performance data can be used for many performance optimization activities. One such example is to better determine fuel efficiency and overall trip efficiency. This is achieved by combining data from external sources, such as weather forecasts, tidal patterns and status updates from ports, to automatically calculate the optimized speed (and thus fuel consumption) and what fuel to burn in real time; which a human operator will then select for action.
The shift of visibility and decisions from onboard to onshore helps centralize and share experts across the fleet instead of dedicated experts onboard and can enable more informed decisions on equipment performance, maintenance, logistics and energy optimization. Other industries, such as aviation, have achieved similar efficiencies with great success.
Fully autonomous operations
According to the U.S. Coast Guard, human error accounts for up to 96 percent of all marine casualties, and carrying sailors accounts for 44 percent of a ship's costs. Therefore, the goal of autonomy is clear and necessary. The new generation of control and automation technologies will accelerate the progression to autonomous "no-man" vessels, where intelligent digital solutions make all decisions about navigation, control, route, port and logistics.
We all face key challenges and questions around safety and liability, which are also addressed. Remote and autonomous ships must be as safe as existing vessels if they are to secure regulatory approval, that of the marine ecosystem and the wider public. Maritime law also needs to be discussed and updated to take this kind of vessel into account, and we are engaging with these key stakeholders.
Much of the technology for autonomous operations is already available, but just as smart cars can't be their smartest without a smart city to support them, an entirely smart ecosystem is needed to unleash the full potential of an autonomous smart ship. Every stakeholder in the ecosystem needs to engage in the transition; from shipyards, bunkering, logistics, ports and of course the ships themselves.
Today, the marine ecosystem is just beginning its digitalization journey, and pioneering customers have fully embraced the need for change. Digitalization should be approached as an evolutionary journey, rather than a single-step leapfrog to autonomy as some are advocating. Collaboration with the right ecosystem partners that take an inside-out data approach, whereby digitalization starts from connecting individual assets within a vessel and then progressively collaborating with more external data sets; and sharing knowledge and best-practices along the way can lead to an accelerated return on investment.
Andy McKeran is the general manager of GE's Marine Solutions division.
The opinions expressed herein are the author's and not necessarily those of The Maritime Executive.