Veteran Non-Profit Set to Participate in Ocean Globe Race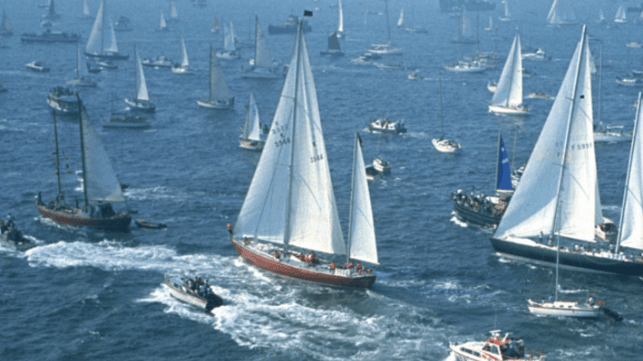 [By: Skeleton Crew Adventures]
Skeleton Crew Adventures, a veteran-focused non-profit organization, is thrilled to announce its participation in the upcoming Ocean Globe Race, a circumnavigation of the world's oceans to commemorate the 50th anniversary of the 1973 Whitbread Round the World Race.

Skeleton Crew Adventures is a charitable organization dedicated to supporting and empowering veterans through sailing as adventure therapy. The organization has been working tirelessly to prepare for this exciting event and is proud to represent the veteran community in this prestigious race.

The Ocean Globe Race is a grueling challenge that will test the endurance, skill, and courage of all those who participate. The race will cover a distance of approximately 27,000 nautical miles, and will take approximately 7 months to complete. Skeleton Crew's team will be comprised of veterans from all branches of the military, who have been selected for their exceptional sailing skills and their commitment to the non-profit's mission.

"We are honored to participate in the Ocean Globe Race as the only American team and to represent the veteran community on the global stage," said Skeleton Crew's Founder, Taylor Grieger. "This race is a tremendous opportunity to showcase the skills, determination, and perseverance of our veterans, and to demonstrate that they are capable of achieving greatness in all areas of life."

Skeleton Crew has a long history of supporting veterans in their transition to civilian life, providing them with the tools and resources they need to succeed in their personal and professional lives. The organization's participation in the Ocean Globe Race is just one more way in which it is helping veterans to overcome obstacles and achieve their goals.

The Ocean Globe Race is set to begin in September 2023 and will be closely followed by sailing enthusiasts and media outlets around the world. Skeleton Crew is grateful for the opportunity to participate in this historic event and looks forward to sharing its journey with supporters and well-wishers.

For more information about Skeleton Crew, please visit https://lnkd.in/gBnvANyd .
The products and services herein described in this press release are not endorsed by The Maritime Executive.