U.S. Navy Awards FFG(X) Concept Design Contract to Fincantieri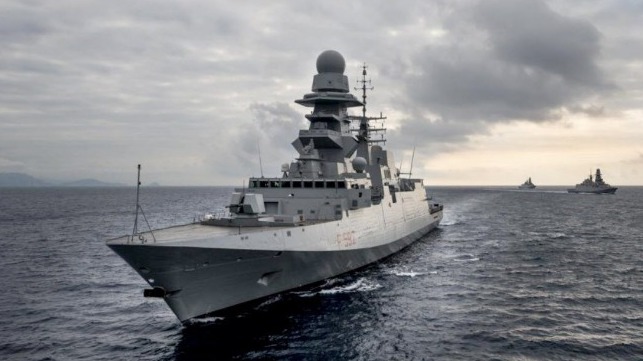 The U.S. Navy awarded to Fincantieri subsidiary, Marinette Marine Corporation, a $15M contract to evolve its FREMM-design into the next generation FFG(X) guided missile frigate.
Closely matched to U.S. Navy requirements, six FREMM frigates are in service with the Italian Navy and have successfully completed multi-role missions worldwide. A FREMM-based design has also been chosen in Australia for the final stage of the SEA5000 Project to acquire nine AEGIS-equipped Anti-Submarine Warfare Frigates for the Royal Australian Navy.
Fincantieri Marinette Marine has teamed with Gibbs & Cox and Trident Maritime Systems to evolve FREMM to U.S. design standards. This wholly American team will develop an FFG(X) design for serial production at Fincantieri U.S. shipyards, where, over the past nine years the company has developed a highly skilled workforce, a strong supply chain, and expertise in building ships to U.S. Navy standards.
"We are honored to see the FREMM down-selected by the U.S. Navy on grounds of being a well-proven, highly capable and modern design, based on a deployed, high-performing ship, which is the closest to the FFG(X) requirements," Fincantieri CEO, Giuseppe Bono, said.
"We are committed to continue to play a part in the development of the U.S. Navy's small surface combatant strategy, central to our customer's long-term goals for fleet size, and to the growth of the American shipbuilding export industry."
"This contract, along with the selection of FREMM for the final round in Australia, confirms our global leadership in the design and construction of the most technologically advanced vessels and our ability to continuously innovate," Bono concluded.
The products and services herein described in this press release are not endorsed by The Maritime Executive.