The 2022 Atlantic Hurricane Season is Here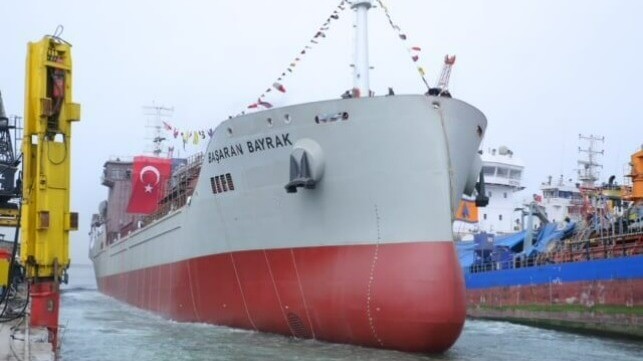 [By: USGS]
The 2022 Atlantic Hurricane Season runs from June 1 through November 30. Throughout the season, the U.S. Geological Survey will be providing science that can help guide efforts to protect lives and property if a storm threatens the U.S.
Forecasters are calling for an above average hurricane season this year, which could mean 2022 might be the seventh above-average season in a row. There is a 65% chance of an above-normal season, a 25% chance of a near-normal season and a 10% chance of a below-normal season, according to the National Oceanic and Atmospheric Administration Climate Prediction Center's ?2022 Atlantic Hurricane Season forecast. NOAA's forecast calls for 14 to 21 named storms with winds of 39 mph or higher, with six to 10 of those possibly becoming hurricanes with winds of 74 mph or higher, and three to six possibly becoming major hurricanes with winds of 111 mph or higher.
When a hurricane or tropical storm threatens to make landfall in the U.S. or its territories, the USGS has a suite of comprehensive scientific capabilities that can inform decision-makers, emergency managers and communities as they prepare for, respond to and recover from a storm. This includes the USGS's ability to forecast coastal change; track storm surge, river and stream levels and flow; measure coastal and inland flooding across entire regions; determine the extent floodwaters may have spread non-native species; and coordinate and provide access to hazards data, tools, imagery, elevation data, maps, and other pertinent information used by local, state, and federal agencies responding to storms.
With the 2022 Atlantic Hurricane Season officially started, the USGS will be sharing a weekly series through early July highlighting USGS hurricane science that could be used to inform decisions that can help keep people and communities safe. Topics will include:
Storm tide poses one of the most serious threats to people and infrastructure
Changes to the coastline can affect where, and how severely flooding occurs
Hurricanes may pose a threat to people along the coasts and far inland
Hurricanes can spread invasive species if they survive the ride
Determining how high flood waters reached helps communities prepare for future floods
Maps and imagery for hurricane response
The products and services herein described in this press release are not endorsed by The Maritime Executive.