Texas A&M-Galveston Launch New Degree at Texas A&M Higher Education Center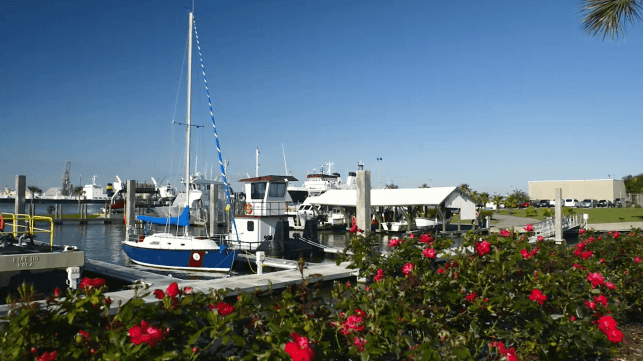 [By: Texas A&M University at Galveston]
Texas A&M University at Galveston is now offering a Maritime Business Administration and Logistics degree at the Texas A&M Higher Education Center at McAllen (HECM). The program's expansion into the Rio Grande Valley aims to help meet Texas' maritime workforce needs in a region historically underserved by higher education.
"Texas is home to 13 ports that employ nearly two million workers who process over 616 million tons of cargo annually," said Col. Michael E. Fossum, vice president of Texas A&M University, COO of the Galveston Campus and Superintendent of the Texas A&M Maritime Academy. "We hope our expansion of the program into McAllen, located a short drive from several of these ports, helps us support the industry's high demand for the next generation of workers."
Around 90 percent of international goods travel on our oceans and inland waterways, yet the maritime industry has largely remained out of the limelight. However, several international incidents, including the COVID-19 pandemic and the Suez Canal blockage, helped expose how much Americans rely on maritime transportation activities to receive goods worldwide.
"Now more than ever, I think the public understands that our maritime workforce is essential to their quality of life," said Manuel "Manny" Vela, vice president and chief operating officer of Texas A&M Higher Education Center at McAllen. "Demand by employers for skilled maritime professionals can only increase in the coming decades as the workforce ages and retires."
While specialized in maritime administration and logistics, the degree translates across industries. Many program graduates are employed by insurance, logistics, account, security and logistics companies, with some graduates earning over $100,000 per year.
Texas A&M has been rapidly expanding degree programs at HECM to provide affordable and accessible educational opportunities in the region. The center is home to nine degree programs ranging from engineering to public health. Other new programs launching this fall are Education: Math and Science Middle Grades Teaching Certification and Human Resource Development from the Texas A&M School of Education and Human Development. The Education degree will equip future STEM educators with the necessary skills to support underperforming subjects in local school districts. Human Resource Development students will gain valuable knowledge and practice to succeed in various industries by leading employee trainings, performance management, mentoring, organizational development, and much more.
"By introducing new, in-demand degree programs at the Higher Education Center at McAllen, we're opening doors for area students to learn from field experts and become leaders in their respective industries," said Dr. Adolfo Santos, assistant provost of Texas A&M University Higher Education Center at McAllen. "This is truly an exciting time to see an expansion of academic opportunities for our students and our community."
Much like the Galveston Campus, the marine and maritime branch campus of Texas A&M, HECM provides students with the benefits of being a part of a global Tier I higher education institution with the accessibility and unique opportunities of a smaller campus.
The center encourages interested students to reach out for more information at mcallen.tamu.edu or contact the Rio Grande Valley Prospective Student Center.
The products and services herein described in this press release are not endorsed by The Maritime Executive.