Samson Partners with Alaska Maritime Prevention & Response Network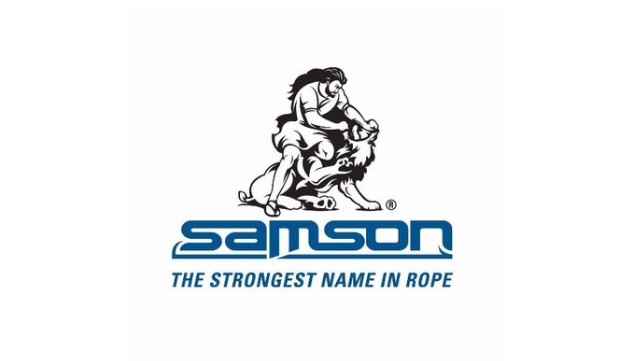 Samson, the developer of high-performance synthetic rope solutions and global market leader in commercial marine applications, has signed an exclusive agreement with the Alaska Maritime Prevention & Response Network (Network) for the manufacture and marketing of EVATS—a new approach to emergency vessel attachment and towing.
"Success is built upon teamwork and partnerships," said Network President and CEO Buddy Custard. "The Network is excited about this agreement with Samson and to be a part of their team as we collectively develop and advance emergency vessel towing systems for the maritime industry."
EVATS is designed to make the towing connection to a disabled vessel at sea safer and vastly more efficient than current practices, reducing risk and increasing the probability of a favorable outcome. The system was designed by marine engineering company Glosten, with Samson support, in response to a request from the Network. It is devised for easy deployment in emergency towing and near-shore salvage operations, and it can be delivered either from the towing vessel or via rescue helicopter for vessels that don't have it aboard. Since most vessels aren't outfitted with dedicated strongpoints and emergency towing arrangements, the EVATS system is designed to have near-universal compatibility, accounting for known differences in vessels.
"Samson brings vast experience in innovative synthetic rope design and development, designing the right rope for unique application requirements and complementing product selection with testing and support,"said Samson President and CEO Andrea Sturm. "We're pleased to partner with the Network in manufacturing, marketing, and distributing this system which will contribute to safer operations in rescue towing operations."
The products and services herein described in this press release are not endorsed by The Maritime Executive.