Roxtec Names Technical Sale Engineer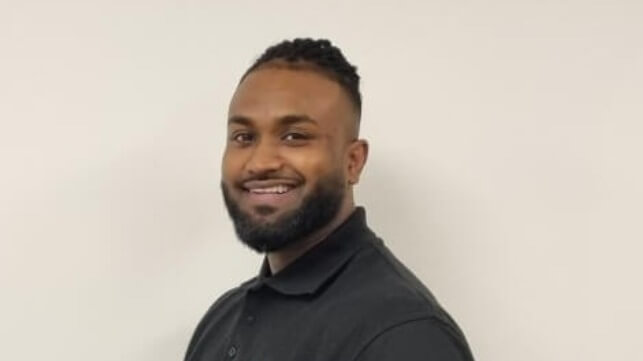 Leading cable and pipe seal manufacturer Roxtec has appointed Riyadh Choudhury to the role of Inside Technical Sales Engineer as it looks to further develop its presence in the marine and offshore sectors.
Riyadh's role will see him supporting the company's sales teams in those specialist areas to help them deliver projects and seek out future business opportunities. He brings with him a wealth of experience in procurement and sales roles, working for businesses across a range of engineering industries during his career. His appointment comes as Roxtec, which has its UK headquarters in Bury in Greater Manchester, is looking to grow its marine industries and offshore oil and gas order books.
The UK marine sector was given a major boost last year when the government announced plans to commit £4bn to secure the future of the country's regional shipbuilding industry. Roxtec cable and pipe seals are used to protect people, ships, vessels and other assets from multiple hazards including fire, flooding, the risk of explosion and electromagnetic disturbances.
Key benefits include durability, reliability and flexibility. Its innovative sealing systems have the capability to withstand harsh environments. In the marine sector, Roxtec's transits are used to seal cables and pipes aboard a large variety of ships including naval vessels, cruise liners and ferries, superyachts, offshore support vessels, carriers and cargo ships. They are also widely used in the offshore oil and gas sector.
Riyadh said: "What attracted me to Roxtec was the innovation within the business and the range of creative solutions it offers clients. "Roxtec has built its reputation on its engineering excellence and in the support that it delivers to its customers, and it is great to be taking all that forward." He added: "There is plenty of scope for further growth in the marine and offshore industries. The government's investment announcement highlights how important the marine sector is to the UK and is a real shot in the arm for shipbuilders and the supply chain."
"My new job is all about giving technical support to the team as it works to deliver projects and looking at future opportunities. "I'm looking forward to developing the role and all it presents and helping open more doors for the company and its products." Shipbuilders and ship owners worldwide specify Roxtec transits to seal around cables, metal pipes and plastic pipes.
Its sealing solutions were used by leading South Korean shipbuilder Hyundai Samho Heavy Industries on the world's first LNG-powered oil tanker. The Hudong-Zhonghua Shipbuilding Group in China and power system provider ABB also specified Roxtec solutions for the new-build of four LNG carriers. On the TUI cruise liner Mein Schiff, built at the Meyer Turku shipyard in Finland, thousands of Roxtec transits provide certified protection against fire, gas, water, and electromagnetic disturbance.
Roxtec has also supplied support construction of the world's most powerful tidal turbine, the Orbital O2 2MW and to offshore platforms operating in waters including the North Sea. Roxtec entered the marketplace in 1990 and is active in over 80 markets worldwide. The British subsidiary of the £ 173 million Swedish group has a turnover of over £6 million and a team of 20 based at its Waterfold Business Park head office in Bury. Its business has become the world leader in sealing solutions for cable and pipe transits. Today Roxtec has more than 250 registered product certificates, over 500 registered tests and approvals and is active in over 80 markets.

Background
Roxtec was founded in Sweden in 1990. It is now the global leader in manufacturing innovative cable and pipe transit systems, supplying many of the world's biggest firms. It is active in more than 80 markets with a turnover of more than £173million employing over 800 staff across 28 subsidiaries. Roxtec's products are designed to seal cables and pipes, and are used to protect people, buildings and equipment from multiple hazards. Its key market sectors include Marine, Oil and Gas, Telecoms, Construction, Power (generation, distribution and transmission) OEM (e.g. trains, engines, motors, generators) and the Process Industries. Roxtec has a Triple-A credit rating and is actively expanding into new areas offering innovative and safe sealing solutions to a variety of industries.

www.roxtec.com/uk
The products and services herein described in this press release are not endorsed by The Maritime Executive.