OceanPay Selected by Costa Cruises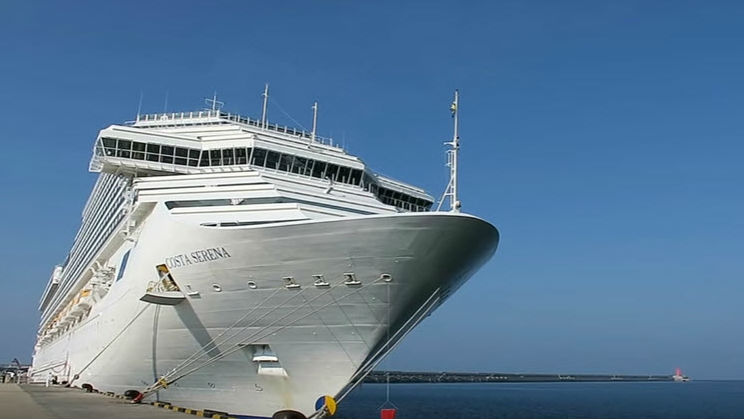 Brightwell Payments, Inc. ("Brightwell") has been selected by Costa Cruises to deliver a global payroll solution. Under a multi-year agreement, Costa Cruises will initially provide the Brightwell Navigator payments platform to approximately 10,000 staff on 15 Cruise ships. Future plans include expansion of the global payroll solution to an additional 8,000 shipboard employees.
The Brightwell Navigator payments platform is a mobile and web-based technology that provides access to cash, money transfer services, and an OceanPay Visa Prepaid Card or OceanPay Prepaid Mastercard Card. The platform is designed to meet the rapidly changing financial needs of a geographically dispersed, multinational, group of shipboard employees.
"We are pleased to have earned the right to work with Costa Cruises, one of the world's leading cruise lines," stated Mike Gaburo, CEO of Brightwell Payments. "The ability for ship-based staff to easily access, transfer, and use funds is vital part of employee welfare and crew care. We're committed to delivering Costa Cruises the industry's most advanced payments technology while additionally helping Costa enhance the employee experience, gain administrative efficiencies, enhance security, reduce fraud risk, and lower transaction costs."
The Brightwell Navigator platform enables crew to self-manage their pay at any time with features that include automatic transfers to bank accounts, payment directly to the OceanPay Card (in both USD and EUR), and/or the transfer of funds to over 500,000 retail money transfer agents around the world. Navigator integrates to existing payroll software and removes the administrative burden that employers face in managing large volumes of money transfers.
The OceanPay Card is the cruise industry's most widely used prepaid card and provides the crew security and cost efficiencies through reduced reliance on cash-based transactions. In addition, the OceanPay Card enables cruise and commercial shipping employers to reduce cash onboard while providing crew members with a financial tool that can make their life easier.
The products and services herein described in this press release are not endorsed by The Maritime Executive.