No Evidence of Slavery in Northern Ireland's ANIFPO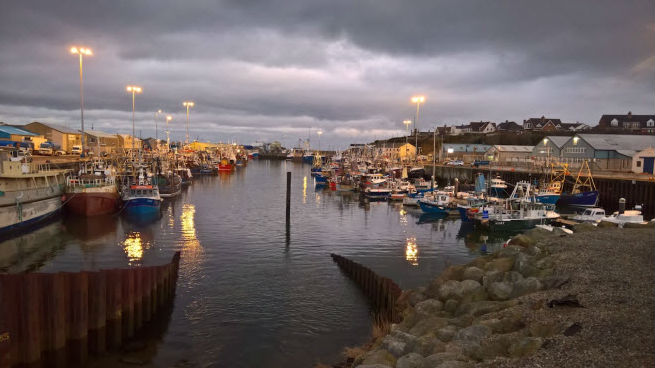 The U.K.-based charity Human Rights at Sea has published a report evaluating slavery and human trafficking in Northern Ireland's fishing industry.
Globally, there is significant evidence in the public domain that slavery and trafficking occur in the fishing industry world-wide.
In relation to the U.K. fishing industry, recent inaugural research commissioned by Anglo North Irish Fisheries Producer Organisation (ANIFPO) and carried out by Human Rights at Sea through its consultancy company, found that there was little to no evidence of slavery and trafficking in the Northern Ireland fishing industry at first instance.
The significance of this independent research is that this is the first time in the U.K. that a fisheries producer's organization has voluntarily requested a complete review of its work relating to the employment of non-European-Economic-Area (non-EEA) crews, against the current background of anti-slavery and trafficking investigations by U.K. authorities.
The facts show that in the case of ANIFPO, there is significant care and attention paid to corporate social responsibility policies and mechanisms in the employment of their non-E.U. crews, and it highlights a new level of transparency by a core member of the U.K. fishing industry.
Alan McCulla OBE, CEO, Sea-Source/ANIFPO said: "The recruitment of experienced and qualified non-EEA fishermen is critical to the fishing industry in Northern Ireland. The welfare of all our crew is of paramount importance to ANIFPO. With all of this in mind we have been very fortunate indeed to work with Human Rights at Sea (HRAS) to ensure compliance with statutory regulations, as well as extending practical help when needed. HRAS is a highly professional charity, one that has not only been unafraid to challenge us, but has also guided us through the process of drafting our Transparency in the Supply Chain Statement."
More information is available here.
The products and services herein described in this press release are not endorsed by The Maritime Executive.