New Disinfection Robot Introduced by INFUSER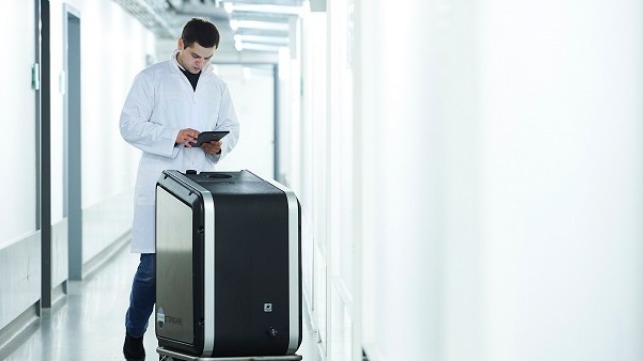 Cruise lines are selling dream time, but a Norovirus outbreak can quickly turn that to a nightmare. A new device called the STERISAFE-Pro is now available to help reduce this risk. It provides a new way to disinfect rooms and surfaces, using no chemical and providing a full cover and efficacy.
For a cruise line, a Norovirus outbreak is the beginning of big logistic, economic and marketing challenges. Indeed, it generates high costs for corrective actions and in passenger's compensation. And because it ruins the holidays of the passengers, it creates bad publicity as the infected passengers share their experience with relatives.
On top of that, and unlike any other industry, cruise lines must report large outbreaks to authorities, creating specific scrutiny. As a result, each big outbreak comes out in the press, creating bad publicity to a wider audience. So, Norovirus outbreak needs to be perceived as a significant financial and marketing risk by cruise lines, and new methods must be implemented to manage it.
In the last years, INFUSER had developed and patented a new way to disinfect rooms and surfaces, focusing on efficacy and safety: the STERISAFE-Pro. It is available in different sectors like healthcare, veterinary and food industry.
INFUSER now makes their automated disinfection device available for the maritime sector. The STERISAFE-Pro is a mobile device which disinfects rooms and surfaces automatically and remove all virus and bacteria. It relies on a gas, so it covers all cracks and corners, even spots where manual disinfection can't reach. This is key to fight a volatile and persistent virus like Norovirus. It doesn't use any consumables besides water and electricity. There is no need to purchase, store and handle chemicals. So once the device is purchased, each disinfection is virtually free.
This new high-tech solution will allow cruise ships management to perform preventive disinfection more often as the cost and the work-flow disruption is minimal. They will also react faster and with higher efficacy to the first Norovirus events. This greatly increases the chance of containing the infection. This will significantly reduce the risk of this financial and marketing nightmare.
The products and services herein described in this press release are not endorsed by The Maritime Executive.