Naiad Maritime Group Opens New Asia-Pacific Office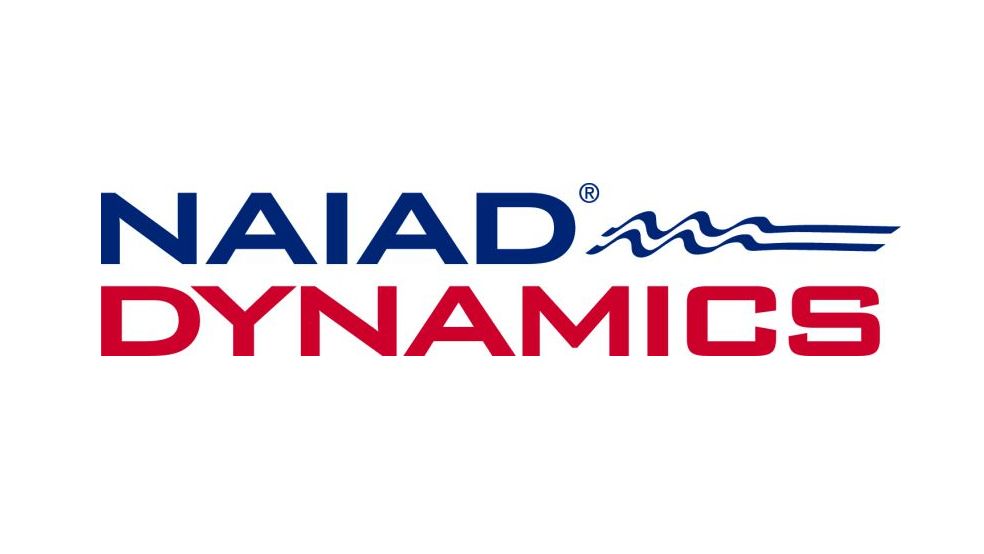 Naiad Maritime Group Inc. today announced it has registered a new business in Western Australia, Naiad Dynamics Asia Pacific Pty Limited, and has appointed seasoned marine industry professional Brendon Westerhout to head the office as Business Development Manager, Asia Pacific.
"This expansion is designed to help us better serve our luxury yacht, commercial ship and military ship customers in the Asia-Pacific region, and foster continued growth," explained Naiad Maritime Group CEO JD Venables, adding "While Naiad has served the region for decades from our existing operations, the distance can be a challenge for close working contact and timely customer support — our aim is to improve our responsiveness."
In addition to projects throughout Asia, Naiad points to two significant superyacht projects currently under construction in Western Australia: 85m Silver Yachts MY Silver Loft featuring a Naiad Dynamics® AtSpeed® & AtRest® roll stabilization system, and 84m Echo Yachts MY White Rabbit Golf luxury trimaran featuring a highly advanced Naiad Dynamics Total Ride Control™ system with four 11.3 to 11.5m² independently-controlled custom spanning foils plus an actively-controlled 8m² trim tab, all of which work together to simultaneously reduce dynamic roll, pitch and heave motions.
Opening the regional office also improves Naiad's proximity to prolific shipbuilder Incat in Tasmania, where Naiad serves as supplier-partner for Ride Control Systems. Adding to a long history of successful projects is a 38-knot, 110m Wave Piercing Catamaran ferry under construction for Virtu Ferries. With service between Malta and Sicily, it will be the largest high-speed catamaran in the Mediterranean. Passenger comfort is enhanced with a Naiad Dynamics Total Ride Control system operating two 10m² T-foils, two yaw control skegs and two trim tabs, all for simultaneous control of roll, pitch and yaw motions.
In addition to Naiad Dynamics Asia Pacific, the Group will continue to operate from a core of established Naiad Dynamics subsidiaries in Connecticut, Maryland and Florida, USA, as well as in Southampton, UK and Maastricht, Netherlands, plus a network of authorized independent dealers.
The decision to invest in the region was simplified by the opportunity to hire local Western Australia resident Westerhout, according to Venables. He commented, "Brendon brings a wealth of experience across many of the marine industry sectors in which we operate, from superyachts to commercial ships. He has both land-based marine project management/build captain experience — including for Greg Norman Yachts International—as well as significant seagoing experience as a licensed 3000 GT Master for yachts and a Commissioning Captain within the high-speed ferry sector for Austal Ships."
Naiad Dynamics Asia Pacific Pty Limited is based in Fremantle, Western Australia with its registered office in Perth. Brendon Westerhout may be contacted at +61 (0) 451 699 676, bwesterhout@naiad.com.
About Naiad Maritime Group
Headquartered in Shelton, Connecticut, USA, Naiad Maritime Group is the world's most prolific manufacturer by volume of ship stabilization systems and the foremost innovator of Active Ride Control Systems for all advanced hull forms. Operating from Naiad Dynamics facilities in Connecticut, Maryland, Florida, USA, the United Kingdom, Netherlands and Australia, the business offers a wealth of expertise, research and development, advanced technologies, and worldwide customer service to a range of industries including marine, aerospace and defense; with emphasis on naval, commercial and luxury yacht shipbuilding.
For more information, visit www.naiad.com and www.naiaddynamics.com.
The products and services herein described in this press release are not endorsed by The Maritime Executive.