Marketing in Maritime to Bring Top AI Influencers to LISW23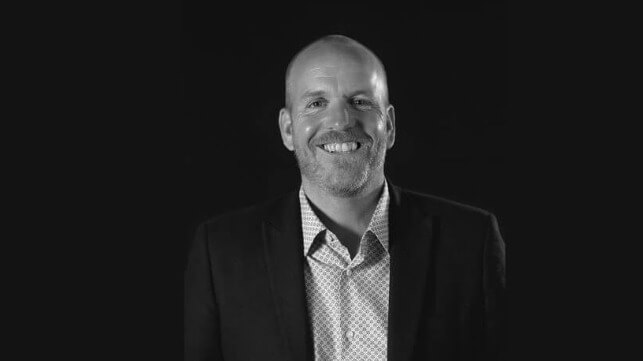 Marketing in Maritime, the one-of-a-kind event for media and communications professionals in the marine and energy sectors, is set to deliver an unmissable event at London International Shipping Week this September.

Focusing on the highly topical subject of AI in marketing, the event will feature two world-leading AI influencers in its first in-person event of the decade. The keynote speaker is Danilo McGarry, ranked as one of the 20 most influential people in AI in the world. With two decades of designing, delivering and scaling global technology strategy at board level in his resume, Danilo will explore the future of AI and digital tech in marketing communications.

Joining Danilo on the Marketing in Maritime stage will be Richard Norton (Norts) who will give the topic an artistic twist and consider the mastery of creative AI. A renowned concept cruncher and innovator, Norts will share his insights following six years as a creative AI practitioner.

Founded by maritime marketing specialists Wake Media in 2018, along with close collaborators Bray Leino and Oakwood Agency, Marketing in Maritime has fast earned a reputation as a unique and progressive community hub for people working in the sector.

"We are all so excited to be bringing a live Marketing in Maritime event to London International Shipping Week," says Andy Ford, Managing Director at Wake Media. "Everyone is talking about AI and its potential to revolutionise marketing technology, so we were compelled to put AI in the spotlight as our event theme this year. Our speakers and panellists are known throughout the world and we can promise maritime marketers an inspiring afternoon that will enable them to stay ahead of the curve on this game-changing topic."

Marketing in Maritime 2023 will take place at the Informa HQ in Blackfriars at 4pm on Wednesday 13th September and is free to attend for maritime marketing professionals.

The event will feature a panel of industry experts discussing AI's impact on maritime marketing, followed by a Q&A looking ahead to marketing in maritime in 2024 and beyond. A networking reception with live music will bring the thrilling event to a close.

With the limited seats being snapped up fast, book here now to avoid disappointment: mimcrowd.com/events/2023/.
The products and services herein described in this press release are not endorsed by The Maritime Executive.