Kangrim Heavy Industries Offers SOx Exhaust Scrubbers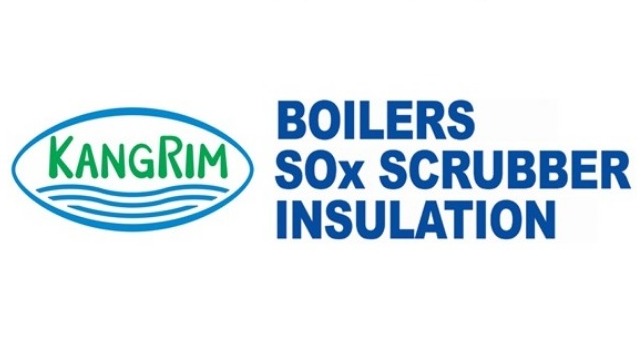 Kangrim Heavy Industries has developed a U-Type scrubber, holding 5 main patents. The system operates in an open loop, utilizing seawater to remove SOx from the exhaust. Exhaust gas enters the scrubber and is sprayed with water in three different stages. The sulphur oxide in the exhaust reacts with water and forms sulphuric acid. There is no need for chemicals since the natural alkalinity of seawater neutralizes the acid.
Kangrim's Open Loop Scrubber system benefits from their 30-years of know-how. Kangrim applies IGS/IGG scrubber manufacturing technology, which has developed over 30 years, to SOx scrubber to ensure high quality and stable performance. Kangrim's SOx scrubbers are been manufactured in South Korea in Kangrim's Changwon and Pohang factories of about 250,000 square meters, with a production capacity of up to 50 scrubbers per month and a lead time of eight months from order.
Kangrim provides stable after sales service through a worldwide established network for Boilers and Inert Gas Systems/Generators in 72 locations.
Kangrim is considered a leading producer of marine equipment who shipowners trust for the quality, experience and manufacturing capabilities that can meet the recently concentrated demand on SOx scrubbers at competitive rates.
Kangrim is exclusively represented in Greece and Cyprus by Franman since 2002, promoting with great success their boilers, IGG and IGS to newbuilding and retrofit projects. Franman is also an authorized service provider for Kangrim in Greece.
The products and services herein described in this press release are not endorsed by The Maritime Executive.