High Resolution Radar Supports Safety of Large Cruise Ships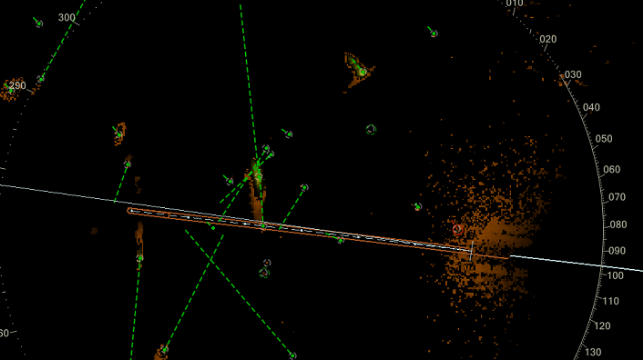 Originally developed for naval use, SeaGuard can enhance situational awareness in congested waters and improve search and rescue operations
Sperry Marine has unveiled SeaGuard, its latest high resolution radar system, which delivers a new standard in navigational awareness for operators of very large cruise ships.
SeaGuard draws on Sperry Marine's experience supplying navigation systems to some of the world's largest and most advanced vessels – and on the heritage of its parent company, Northrop Grumman.
Originally designed as a naval surveillance radar capable of identifying small targets in water, SeaGuard differs from conventional radar by providing very high resolution in a solid state transceiver which can scan for targets almost simultaneously across six different frequencies.
Substituting the conventional magnetron receiver delivers improved 'clutter' correction and much better performance, especially in bad weather. SeaGuard can support navigators when manoeuvring in congested ports and harbors and can also assist with search and rescue in the event of a casualty involving passengers or crew.
"As cruise ships continue to grow in size and passenger numbers increase, so do the navigational risks they encounter and operators are more concerned with minimizing the risks of collision," says Pascal Göllnitz, Associate Product Manager, Northrop Grumman Sperry Marine.
"It's also a regrettable fact that cruise ships can be involved in searching for people lost overboard. It is no exaggeration to say that being able to quickly identify and retrieve people from the water can be a life saver."
SeaGuard is intended as an auxiliary system for use in specific operational conditions, providing an additional layer of situational awareness. To help navigators keep a close eye on activity in congested waters or quickly begin a search and rescue operation, Sperry Marine has designed the interface to be as intuitive as possible, with a display and menu structure very similar to its navigation radar and ECDIS platforms.
"While a conventional navigation radar typically shows large targets, SeaGuard is designed to focus on and distinguish small targets in the water that a navigator normally wouldn't choose to see," adds Göllnitz.
"Because the system generates high resolution clusters in smaller cells, SeaGuard also provides more accurate video response and a more detailed picture, depending on the targets prioritized by the user."
Installation of Seaguard is a simple process, thanks to its flexible network topology, with single connection between transceiver and display and configuration via a dedicated screen or an auxiliary unit.
The products and services herein described in this press release are not endorsed by The Maritime Executive.