Fronline & Euronav NV to Create Global Independent Oil Tanker Operator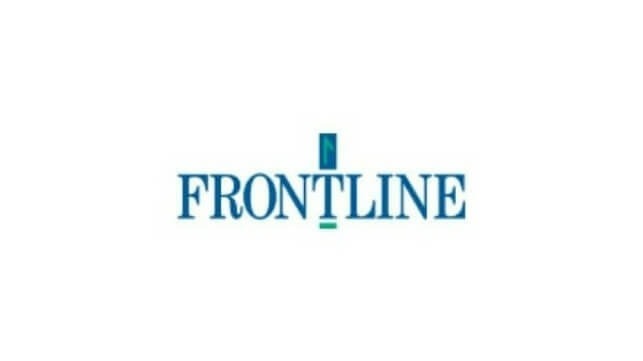 [By: Frontline]
Frontline Ltd. ("FRO" or "Frontline") (NYSE: FRO - OSE: FRO) and Euronav NV ("EURN" or "Euronav") (NYSE: EURN & Euronext: EURN) are pleased to announce that they have entered into a definitive Combination Agreement for a stock-for-stock combination based on an exchange ratio of 1.45 Frontline-shares for every 1.0 Euronav-share (the "Combination"), which was unanimously approved by all the members of Frontline's Board of Directors and by all members of Euronav's Supervisory Board. The agreement memorialises the principal aspects of the previously announced term sheet that was signed on 7 April 2022.
The combined group will create a leading global independent oil tanker owner and operator with the management, capabilities, resources and scale to successfully capitalise on the opportunities presented by the new era in the sustainable shipping industry.
With its complementary platforms, financial strength and skills, the combined group will be particularly well placed to provide innovative, clean and sustainable oil shipping solutions in a highly competitive environment. The combination of the two organizations will create a single best-in-class, highly competent and experienced team. The enlarged fleet will enable the combined group to provide better service to customers on a global basis. Additionally, and in view of rapid technological changes, including digitalisation and new "low carbon fuels" adoption, the combined group will be able to mobilise more resources and achieve meaningful scale to meet these challenges and opportunities from the energy transition.
Commenting on the transaction, Mr. John Fredriksen said: "This transaction creates a clear market leader in the tanker market and will position the combined group for continued, sustainable shareholder value creation and the realisation of significant synergies. Frontline, with a fleet of 146 vessels, will be able to offer value enhancing services for our customers and increase fleet utilisation and revenues which will benefit all stakeholders. I am very excited and give my full support and commitment to this combined platform."
Mr. Hugo de Stoop, CEO of Euronav said: "The proposed Combination is a huge opportunity to take a leading position in the tanker industry as we seek to master the transition to a world of clean, safe and sustainable shipping. This transaction represents a unique opportunity to deliver substantially better service to our customers, enhanced returns to our shareholders, and to provide a unique platform where people can fully express their talents while advancing our ambitious sustainability strategy towards decarbonisation of the shipping industry."
Mr. Lars H. Barstad, CEO of Frontline said: "Frontline believes this transaction will form a powerful combination at an exciting point in the cycle. We are amalgamating a strong operational, technical and commercial platform to enhance shareholder value."
The products and services herein described in this press release are not endorsed by The Maritime Executive.