Ferry Safety and Technology Conference to be Held in Bangkok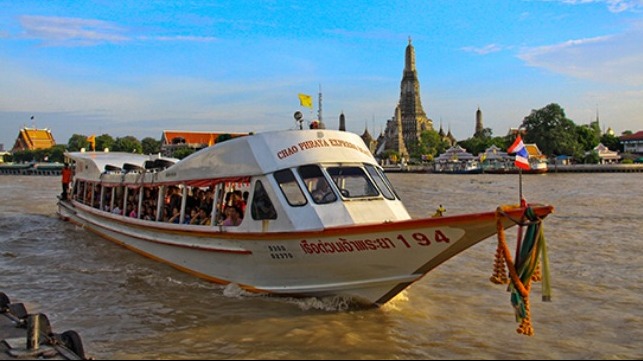 The 5th Annual Ferry Safety and Technology conference will be held in Bangkok Thailand on February 20?22, 2019. The conference is designed to showcase the best practical technologies to improve safety particularly? but not solely, for the developing world. The conference is co?hosted by the Worldwide Ferry Safety Association (WFSA) and the famed Chao Phraya River Boat Co.
The conference features good news on multiple fronts: new high?quality ferry systems; new development of inland waterways making them safe for ferries in India and Bangladesh (in a presentation by the World Bank); and a new method, championed by the US Coast Guard, of transmitting real time hazardous weather information directly to vessels via AIS; there will also be a presentation on how governments and operators can acquire AIS, as mandated by IMO.
There will be a presentation by vendor of shoebox?sized satellites soon to be launched that will vastly improve communications for the equatorial Pacific? a hitherto underserved area. In addition, leaders from the ASEAN Regional Forum will discuss a new program for information exchange about appropriate technologies.
Building upon a very popular tradition from previous conferences, the winners of the International Student Design Competition for Safe Affordable Ferries will present their innovative ideas. This year, students were tasked with designing a passenger ferry for the Pasig River, in Manila.
Dr. Roberta Weisbrod, Executive Director of WFSA, commented: "Manila traffic is legendary to the point that walking is reliably faster than vehicles. The Manila Municipal government is planning a multi?stop ferry along the Pasig River, which the city grew around and is the locus of commercial and public activities. The students have been tasked with designing a ferry that would make express stops supplementing the planned service. Major navigational challenges are low bridges and waterborne vegetation and debris."
The panel on training, another popular activity at previous conferences, will be conducted by ferry operators, showcasing their innovative methods for employing on?board and e?learning technologies to enhance passenger safety and operational efficiency; this year a startup from the Philippines will make a presentation on Virtual Reality and maritime training. A presentation on maritime insurance will include a discussion of precision maritime insurance using technology to measure performance, and the promise of spurring cost effective improvement of insurance and operations.
A high?level governmental agency leader from Thailand will welcome attendees to the conference. Registration information and details may be found on the conference website:
www.ferrysafetyconference.squarespace.com
Early bird registration for the conference and for the conference hotels closes November 15, 2018.
For further information contact Roberta Weisbrod through ferrysafety@gmail.com or Farn Sritrairatana at Farn@chaophrayaexpressboat.com
The products and services herein described in this press release are not endorsed by The Maritime Executive.