DSEI: Naval Zone SME Exhibitors Unite To Showcase Innovation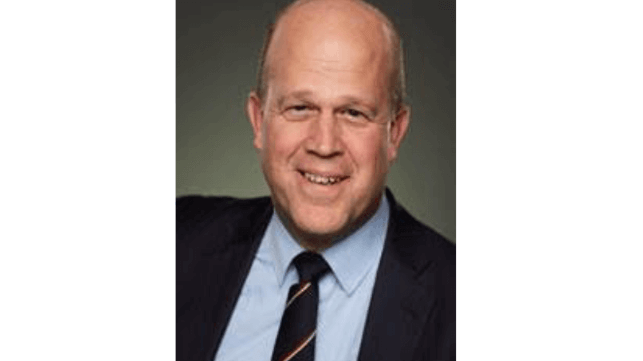 [By: Society of Maritime Industries]
Some of Britain's most innovative smaller companies will come together at Defence and Security Equipment International (DSEI) in a shared exhibition space organised by the Society of Maritime Industries (SMI), to showcase how their products can benefit the naval sector.
Housed in DSEI's Naval Zone, at ExCeL London, the combined space will create a must-visit destination for attendees involved in ship building or the wider maritime industry.
With eight exhibitors (three profiled in case studies below), in addition to SMI, the combined space will deliver dual benefit both to the companies themselves, and the likes of global navies and defence departments.
Tim Currass, Programme Director at SMI, said: "We are making the space available for some of the smaller SMEs who may not have traditionally attended DSEI.
"These smaller SMEs are also often more innovative and are offering things into the defence sector or the naval sector from other commercial sectors – from science and technology for instance.
"However many have not previously attended DSEI before and are not traditional defence suppliers and yet in the Ministry of Defence and Navy, there is a great thirst for technology and innovation as they seek to exploit rapid technological advances.
"Customers want to make sure they can leverage this innovation which is often coming from SMEs, but they have great difficulty in engaging with them..
"There is a thirst from the Royal Navy and other navies to engage with SMEs and so this is a great way of bringing some together, in the naval zone, focussed on maritime, providing that access and exposure."
DSEI, which runs from 12 to 15 September at ExCeL London, is also perfectly timed as the British Government continues to develop its National Shipbuilding Strategy, in which technology and innovation play a crucial role. (further details in notes for editors below)
"Our exhibition space is helping SMEs to have conversations related to the National Shipbuilding Strategy," Currass added.
"Technology and innovation are embedded in the strategy which includes a Royal Navy technology road map. There is obvious value in helping innovative SMEs engage and have initial conversations where they can showcase what they are bringing to the industry."
The shared space will offer a further benefit, enabling the companies present to converse and share knowledge.
"One of the great things about the Naval Zone is it brings like-minded companies together and gives an opportunity to partner with each other and look at synergies," Currass said.
"DSEI is a fantastic exhibition, but given the sheer scale it is really good to have the Naval Zone as a place where maritime specialists can gather."
Information and quotes from three exhibitors on the SMI shared stand:
1) P & S Automation Limited
An expert in Instrumentation, Control and Automation Systems for Marine and Land Based Industries, it serves clients in the UK, Europe and globally with a special focus on the United Kingdom's Ministry of Defence.
"This is our first time exhibiting at DSEI, though we have visited previously and know that it is a really worthwhile and relevant event," Managing Director Paul Edwards said
"Our sales budget is quite small and we normally would not contemplate exhibiting, however the SMI stand allows the members to share, reducing the cost to exhibit.
"We aim to showcase the systems that we can offer to key personnel in the Royal Navy and other worldwide Navies. We hope to create some positive momentum for P & S Automation Ltd which we hope will lead eventually to some exciting orders.
"A shared stand provides a better atmosphere and further opportunities to meet potential customers who we would not necessarily meet if we had a small stand just for P & S Automation."
Of P & S Automation's customer base, Edwards added: "About 70% of our work is currently with the UK Ministry of Defence and predominantly with the Royal Fleet Auxiliary.
"We play a very active role in keeping the Automation and Control systems maintained and reliable to help ensure safe and efficient operation of their platforms.
"With regards to the Royal Navy we have supplied and fitted new systems to HMS Scott and the P2000 vessels but have not had the opportunity to supply any systems on the 'fighting' platforms to date."
2) AutoNaut
AutoNaut, a pioneer in maritime technology, will showcase the remarkable potential and versatility of its Uncrewed Surface Vehicle (USV), highlighting its crucial role in advancing defence and security operations.
"This dedicated zone fosters collaboration and synergy among key players in the naval and maritime sectors," Harry Spedding, AutoNaut's General Manager said.
"The Naval Zone provides a platform for AutoNaut to engage with industry leaders, exchange ideas, and showcase its USV's capabilities to a focused audience of defence and security professionals, government representatives, and potential partners.
"AutoNaut is excited to be a part of this dynamic event and looks forward to demonstrating how its Uncrewed Surface Vehicle can contribute to advancing defence and security objectives."
Applications for the USV include:
Maritime ISTAR (Intelligence, Surveillance, Target Acquisition, and Reconnaissance): Leveraging its autonomous navigation and sensor capabilities, the AutoNaut USV enhances maritime surveillance efforts, ensuring comprehensive coverage and timely threat detection. This includes operating in the ASW (Anti-Submarine Warfare) domain through the use of towed and vertically deployed passive hydrophone arrays.
Environmental Monitoring: Equipped with environmental sensors, the USV contributes to the monitoring of marine ecosystems above and below the water, helping safeguard natural resources and contributing to environmental conservation.
Communication Relay: The AutoNaut USV serves as a reliable communication relay in remote or challenging maritime areas, ensuring seamless data transfer and enabling effective command and control operations.
MCM (Mine Countermeasures): Its adaptability and endurance make the USV an ideal candidate for mine countermeasure operations, minimizing risks to human personnel in hazardous zones.
3) Kinsetsu
Kinsetsu will display technology that can reduce the Risk to Life (RtL) of Souls on Board as part of its Internet of Things and Internet of Battlefield Things solutions.
Heralded by the Royal Navy for 'unheard of levels of success' within a trial, the ktrack platform will be demonstrated to a wider audience.
"Kinsetsu is delighted to be exhibiting with SMI at DSEI 2023, at the forefront of naval, ports and harbour innovation within the Naval Zone," Owen Miller, Kinsetsu Marketing and Business Development Manager, said.
"We are excited to showcase our IoT and Internet of Battlefield Things (IoBT) solutions along with nearly 3,000 other defence and security suppliers.
"The conference theme of 'Achieving an Integrated Force' is fitting for Kinsetsu as we help connect, optimise, integrate, and transform defence operations utilising our ktrack® platform."
Kinsetsu has already worked with the Royal Navy, the ktrack platform tested on Royal Navy's HMS Queen Elizabeth (QNLZ) and HMS Prince of Wales (PWLS).
For naval buyers, the technology takes the "search" out of accounting for and locating naval crew, embarked forces, and visitors on the UK's QE Class Carriers.
The products and services herein described in this press release are not endorsed by The Maritime Executive.