Complete MOB System for Subchapter M Compliance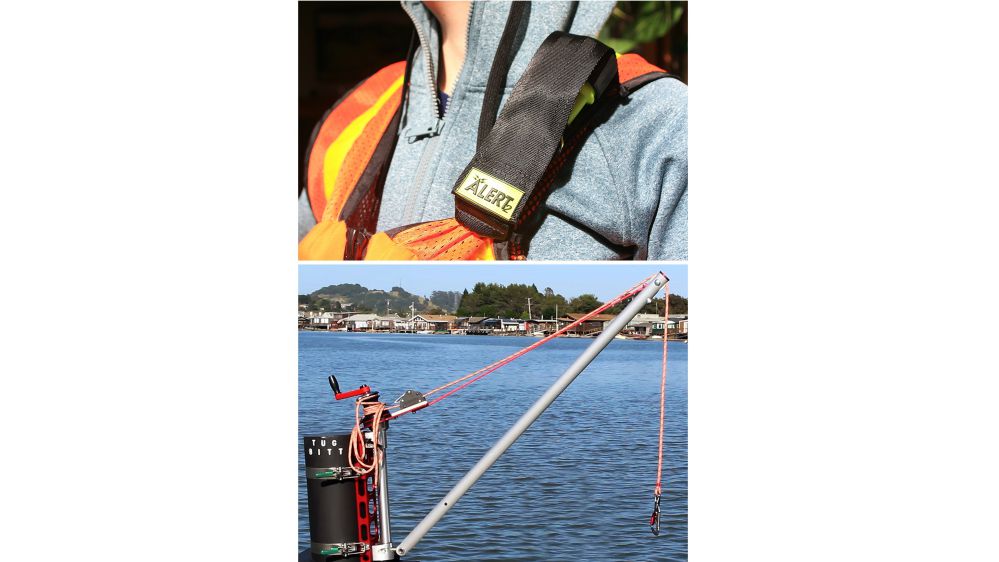 Tugboat companies complying with Subchapter M regulations are required to have man overboard (MOB) procedures in place, including a way of retrieving crew who have fallen overboard. C-HERO has put together a package to help tug and barge workers fulfill this mandate, the MOB Total Solution. The system includes the C-HERO Lift™ Portable MOB Davit, C-HERO Reach™ Attachment Pole, and Emerald Marine Products' ALERT2 Man-Overboard Alarm System.
The pioneering ALERT2 system consists of a water-activated transmitter and receiver. When the unit is immersed in water, a piercing wheelhouse alarm alerts crew to the fall. It can be wired to set a waypoint, sound external speakers and/or stop engines. Unlike AIS, the audible response is instantaneous. When every second matters, ALERT2 provides the critical extra time needed for a successful rescue.
Once crew is alerted to a fall overboard, the next step is to pull the victim out of the water. This is the connection that formed the business relationship between Emerald Marine Products and C-HERO. Sharing the same customer base, the companies are working together to provide the commercial marine industry quality lifesaving solutions.
The C-HERO Reach Attachment Pole is designed to attach a lifting strap to an alert or unconscious person in the water (PIW). Connected by the 10mm Samson WarpSpeed line to the davit, the strap is cinched and the PIW is lifted.
Weighing only 30 lbs. and deploying in less than 20 seconds, the C-HERO Lift Portable MOB Davit quickly attaches to a quarter bitt and reaches out 5.5'. Built of durable marine-grade aluminum and stainless steel, it features a Harken 20:1 winch, Antal line clutch and Wichard Snap Hook. It's so rugged and easy to use, one person can hoist and bring back on board over 400 lbs.
"The products our companies manufacture are a perfect match with one another," said Robert Linder, Emerald Marine Products president. "Combined, the complete MOB solution will make a significant contribution to helping deckhands stay safe and survive a fall-overboard situation." The total package for a three-man operation runs around $12,000; additional transmitters are $269.00 each.
Shane Smith, the founder of C-HERO, is a licensed tugboat captain. His company provides innovative lifesaving and safety products to the commercial marine industry, including C-HERO Report™, a real-time safety reporting system. Its website is c-hero.com.
The products and services herein described in this press release are not endorsed by The Maritime Executive.