Cargow Adds Energy Efficient Vessels to Liner Fleet
Dutch shipping company has increased capacity with the introduction of a new line of energy-efficient vessels. Frigg W, with a tonnage of 12,200 dwt, is the first of four new and more environmentally friendly vessels, and with this investment, Cargow BV plan to grow its liner traffic in Northern Europe, Norway and Iceland.
Cargow's liner system currently operated by five vessels, providing weekly sailings both northbound and southbound between Rotterdam and the West coast of Norway and the East coast of Iceland. This service has now been in effect for five years. Cargow's liner service supports a long-term contract with Alcoa regarding the annual shipment of approximately one million tons of aluminum, anodes and other supplies between Norway, Iceland and Rotterdam.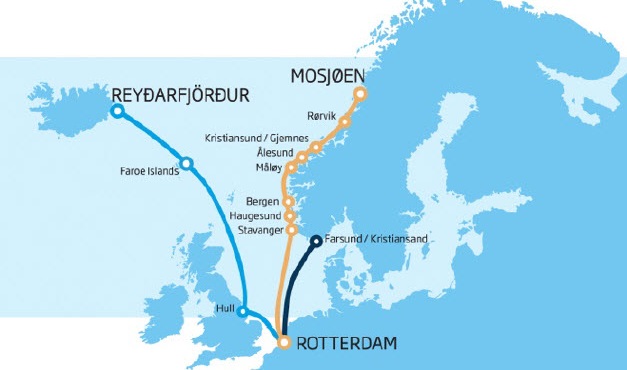 In order to optimize the service further, Cargow has commissioned the building of four new vessels. They will come into operation this year. The new, modern ships are more energy efficient, with a lower carbon footprint than the previous fleet. The vessels' score on the Energy Efficiency Design Index (EEDI) is 24 percent better than the base line requirement for newbuild vessels of this kind. With the new vessels, Cargow's CO2 emission are expected to be reduced by around 40 percent per ton nautical mile. The improved energy efficiency has been obtained by various means including improved hull design and a a new propeller fin.
"This has been a very ambitious program, and we are pleased to bring in more cargo capacity and more environmentally friendly vessels into the service, and look forward to addressing the needs of our customers with these new vessels in the future," said Stefán H. Stefánsson, CEO of Cargow.
"Our service is based on a long-term contract for stable base load cargo. We emphasize stability and punctuality in the schedule," says Stefánsson. The service is operated on MPP (multi-purpose) vessels, strengthened for heavy cargoes and featuring two modern 60 ton cranes with tandem operability as well as efficient container handling.
"In Norway we have two fixed ports of call every week but also flexibility to call at additional ports. Hence Cargow can offer good service for project cargoes as well as containers," he says. With the new vessels Cargow's cargo capacity is increasing, with higher number of reefer plugs, which is a key factor for fish exports both from Norway and Iceland. "The competition in both markets is intense, but Cargow is in our mind well placed to and able to offer a good service to our customers."
The capacity of the 138-meter vessels is about 12,200dwt, and the container intake is 834 TEUs, with 100 reefer plugs. All the vessels are being built at Taizhou Sanfu Ship Engineering in Taizhou, China and are financed by Japanese counterparties.
The first new building, Frigg W, came into the service this month.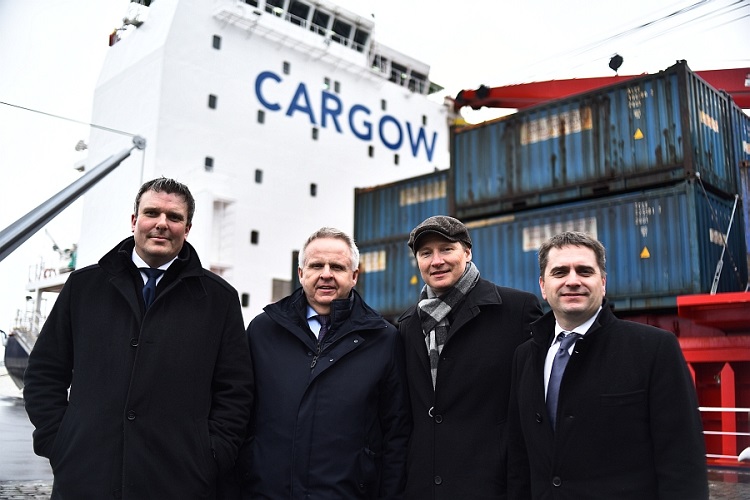 Cargow BV was founded in 2012 by Øyvind Sivertsen and Karl Hardarson, both with extensive experience in the shipping industry, shortly thereafter joined by Bjarni Armannsson who brought in banking and financial expertise. Stefan H. Stefansson joined the company in 2014. The above four form the management board of the company.
The products and services herein described in this press release are not endorsed by The Maritime Executive.