Bollinger Announces Arrival of 4,000 Ton Drydock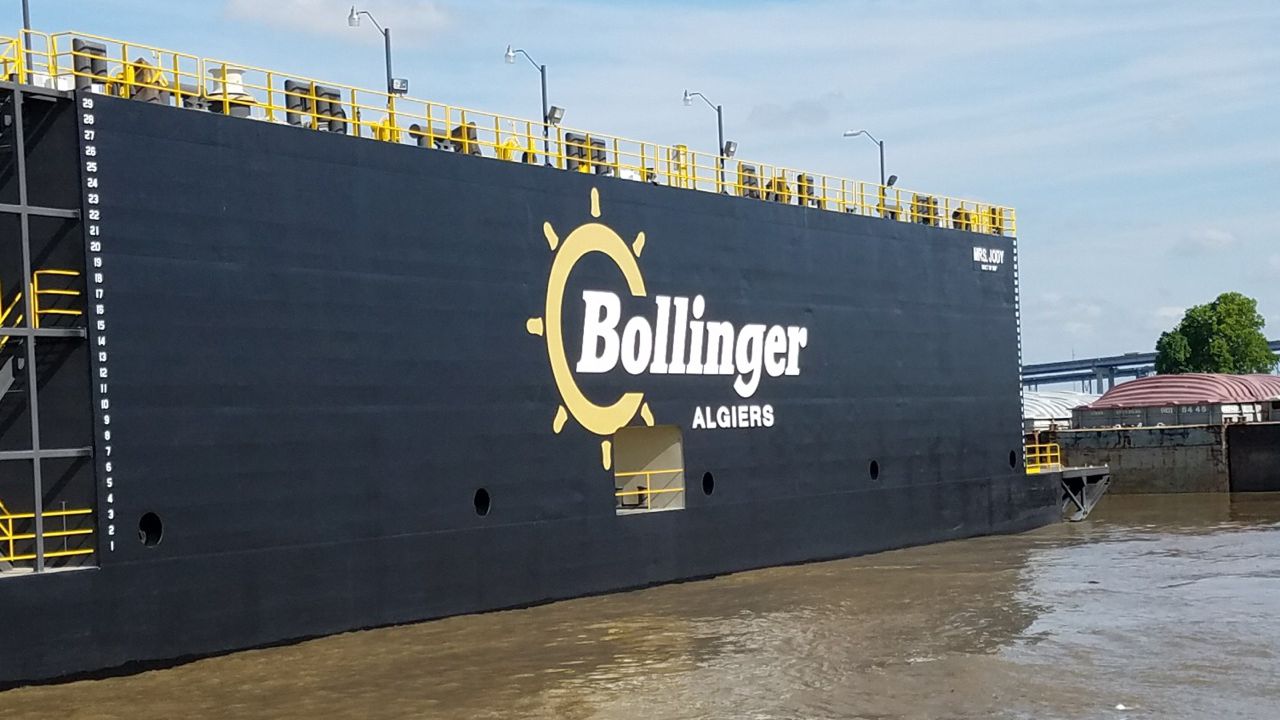 Bollinger Shipyards has announced the arrival of the drydock "Mrs. Jody" with a total lifting capacity of 4,000 tons at Bollinger Algiers.
The announcement was made by Bollinger C.E.O. & President Ben Bordelon, "We are very pleased to announce the arrival of the "Mrs. Jody" at Bollinger Algiers. This drydock will position us well in the diverse customer markets that we serve, and will further enhance our position in the market with lifting capacity needed by our customers."
The "Mrs. Jody" drydock measures 198-ft. x 76-ft. between the wing walls and has lifting capacity of 4,000 tons. Bollinger has two (2) commercial dry-docks located in Algiers with a combined lifting capacity of 5,800 tons.
Bollinger Algiers, a full service shipyard with an on-site machine shop, is located on the Mississippi River across from downtown New Orleans and provides service to both the inland and offshore marine transportation sectors.
The products and services herein described in this press release are not endorsed by The Maritime Executive.