Ascenz Marorka & Greenfield Marine Technologies Digitize Offshore Industry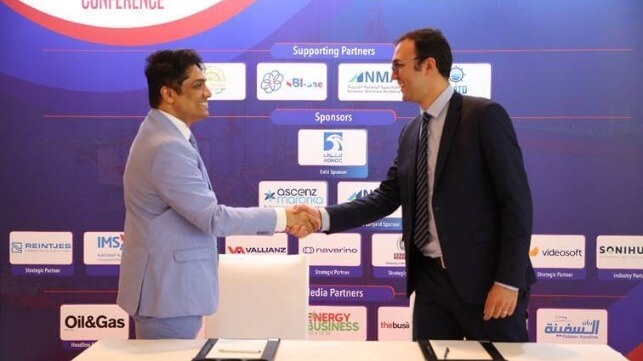 [By: Ascenz Marorka]
Ascenz Marorka, a trusted provider of maritime digital solutions, and Greenfield Marine Technologies, a pioneer company in digital solutions focused on sustainability, are pleased to announce their collaboration in supporting maritime digitalisation efforts focused on Environmental, Social, and Governance (ESG) solutions.
The objective of the collaboration is to provide to the offshore industry, a comprehensive digital Sustainability and ESG package combining Ascenz Marorka's vessel performance optimisation solutions to reduce vessels' emissions through automatic sensor data collection and artificial intelligence and Greenfield Marine Technologies' digital platform which looks at Safety of Offshore personnel and the Environment through Data Analytics using Hazard Reporting, Engagement, Training & Motivation of people as a tool.
Anouar Kiassi, Vice President Digital of GTT, stated: "Tackling environmental challenges in the maritime industry requires modern technology and engaged crews. This memorandum of understanding (MOU) between Ascenz Marorka and Greenfield Marine Technologies will offer a powerful solution to support sustainability and ESG initiatives."
Under this agreement, Ascenz Marorka and Greenfield Marine Technologies will work on complementary ESG solutions based on their respective expertise: Greenfield Marine Technologies' software "Shiparc.ai" would enable to directly address issues related to crew safety, which is a critical aspect in terms of ESG and sustainability in the maritime industry. Shiparc.ai offers comprehensive solutions for crew safety, employee well-being, legal compliance and meeting stakeholder expectations. Its data analytics platform, training programs and reporting software mitigate risks, improve job satisfaction, ensure regulatory compliance and attract stakeholders who value sustainability and social responsibility.
Abhay Nimbalkar, Chief Executive Officer of Greenfield Marine Technologies, said:" We strongly believe that ESG and sustainability goals can be achieved quickly by a grassroots approach that involves the engagement of crew working offshore. By integrating crew safety into their ESG strategies, maritime companies can foster a sustainable and socially responsible approach to operations, thereby reducing costs, minimizing disruptions, both external and internal, and increasing productivity. This contributes directly to revenue and margin growth.
The products and services herein described in this press release are not endorsed by The Maritime Executive.