Aqua Blaster Fire Hose Carrier Readied for Maritime Applications
KBLOCK TOOLS LLC has developed the Aqua Blaster Fire Hose Carrier and is preparing the patent-pending harness system for maritime applications.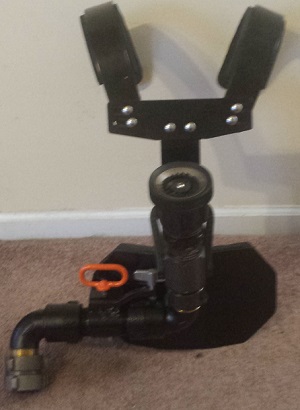 The system can be used with a standard fire hose and nozzle, and it incorporates the fire hose an nozzle in a a way that allows a charged hose to be used with much less stress. A frame is worn over the shoulders and secured to the torso. This allows the larger and stronger body muscles to be used while operating the charged hose whether stationary or maneuvering the hose. The lower belly plate on the frame will absorb the pressure that's being created by the charged hose while providing both balance and leverage.
The flow control component mounted on the belly plate consists of two 90 degree continuous elbow swivels on opposite ends of a tube. Both elbows have the capacity to rotate 360 degrees, allowing the hose to be manipulated and controlled freely.
The concept serves multiple purposes on ships. As well as fire fighting, it can be used when power washing decks or aircraft carried on board.
CEO and inventor Ken Blocker: wkblocker2@sc.rr.com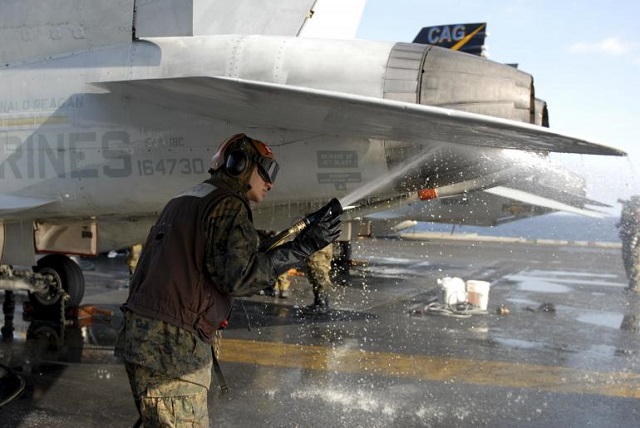 The products and services herein described in this press release are not endorsed by The Maritime Executive.