Tugs: Consider Training Needs and Training Tools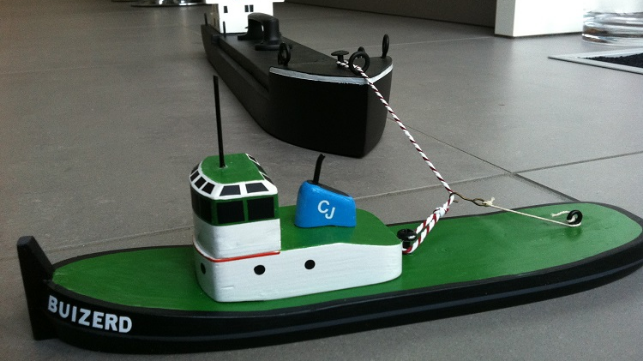 Training in tug operations is even harder needed than before; the time of a simple conventional 500 or 1,000hp tug is completely past.
There are many reasons why training has become ever more important:
• The work of a tug master is very often of high risk.
• Tugs and tug deck equipment are becoming more complex.
• New tug type are coming on the market with different handling characteristics.
• Decision support systems, data sensing and remote control systems will become more common on board tugs.
• Tug operations in open waters, in wave and swell conditions, and in ice, increase.
• Effective use of the present costly and high powerful tugs and equipment is needed.
Many more reasons for training can be mentioned, such as more complex tug drive systems due to the introduction of so-called green tugs, increase in ship size as is the case with container vessels, new ports or harbor basins and larger ships expected to come to the port that need training of tug masters and pilots as is the case with changes of port's infrastructure, training is needed to cope with failures on board ship or tug, training for escorting, etc.
It is not just the tug master and his/her crew who benefit from well setup training courses. There is a much wider advantage, such as for:
• Pilots and ship captains.
• The towing company.
• The ships and shipping companies.
• The ports and terminals.
• The environment.
In the book Tug Use in Port several training objectives are mentioned as well as training tools. When reading accident investigation reports one aspect plays a crucial role in several accidents with often dramatic consequences and that is the lack of sufficient knowledge of the capabilities and limitations of tugs including of the risks of it. The book Tug Stability refers to a large number of such dramatic accidents.
Therefore, training focusing on the capabilities and limitations of tugs operating in a port is crucial. As shown above, there are many more training objectives. In addition to training on the job which is still of great importance, there is a large range in training possibilities. These include training on a large full mission simulator, a very flexible tool and most suitable when pilots and tug masters train together, for instance for a new port layout, operations in fog, for larger ships calling at the port, a new tug type, etc. Also communication between pilots, captains and tug masters can be trained in an optimal way on such a simulator; a necessity as recently discussed during a British Tugowners Association conference.
There are, however, several more training options, such as part task simulators, training with manned models or training with a mini-tug, such as the ASD mini-tug BRAtt and rotor tug RT Borkum. For instructions and discussions about certain ship and tug maneuvers, simulations with miniature tugs work perfectly. It is simple, cheap and very handy option, and no simulator failures happen.
Future training will change due to the increased use of virtual reality and augmented reality, in combination with simulators.
It is best to define training needs accurately and then have a look in what way these needs can be met, for instance by a full mission simulator programmed and equipped in such a way that it meets the training requirements, or by manned models, part task simulators, maybe by mini tugs, etc. Training should include lessons learned from accidents.
Whatever the training methods employed, qualified instructors with experience in the subjects that are trained are indispensable.
The above and much more are discussed in the book Tug Use in Port. The large-format hardback book is illustrated with a wealth of detailed diagrams, graphics and photographs. The book can be ordered at a price of €45 at The ABR Company Limited www.tugandosv.com. The book Tug Stability can also be ordered there.
The opinions expressed herein are the author's and not necessarily those of The Maritime Executive.