Harnessing Data to Boost Terminal Management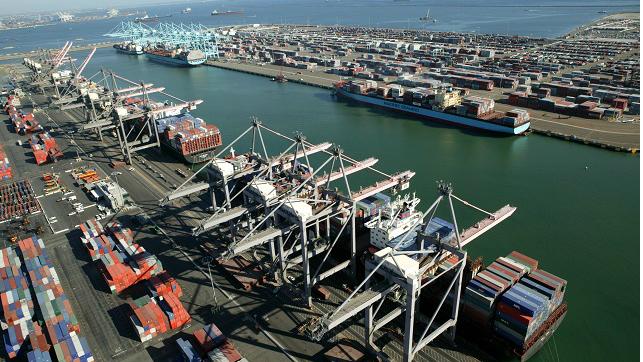 The global trend of digitization has begun to take hold in the maritime industry with an increasing number of ports turning to new technologies as a means to stay afloat in a rapidly changing environment. At the forefront of these industry trends are data-driven operations. Big data is becoming a strategic driver in shipping operations, and when leveraged correctly, it can also be a key competitive advantage.
Major international hubs like the Port of Rotterdam and the Port of Los Angeles are harnessing the power of data to gain insights and drive transparency across the industry, while reducing costs and improving overall productivity. As the industry continues to evolve, the way in which ports leverage the value of data will become an increasingly important competitive differentiator.
Here are ways that data can add value to port operations as well as enhance port performance and lead strategies.
Cargo Tracking
The power of real-time data has proven especially beneficial for cargo tracking. While the average consumer is accustomed to tracking packages from the moment they leave the distribution center, some of the world's busiest ports are unable to provide the same precise information with traditional systems.
Each year approximately 1,679 shipping containers are lost at sea due to various factors. Collecting detailed information about the movements of a container can help track container movement. Data can alert relevant parties to anomalies, alerting customs to look into that container for possible security breach. The advantages of being able to track exactly where cargo is at all times can have a significant impact on security and delivery estimates.
Customer Service
With the help of detailed data collection and tracking, port operators can easily report real-time data to customers, improving their service offerings and minimizing complaints. This feature not only boosts overall customer service, it also frees up time for operators to focus on other matters.
Companies should look for a system that can identify common bad data scenarios and alerts the necessary team members and customers so that the dirty data can be found and corrected before any complications arise. Whether on the shipping or receiving side, getting goods to their final destination undamaged and in the most cost-effective way is crucial, and data is playing an increasingly important role in making that possible.
Predictive Repairs
It's always great to solve a problem before it happens, and in a terminal this is vital. Cargo ships spend a majority of their lifetime at sea and face an incredible beating on a daily basis. Despite the impressive construction technologies behind these ships, they still require intensive maintenance.
Capturing data from equipment sensors makes it possible to design a predictive model for each machine type. The addition of sensors alongside predictive analytic software could identify areas that may require maintenance in advance to prevent delays and increase overall efficiency. These insights not only result in maintenance savings but could also avoid potentially catastrophic machinery failures.
Terminal Operating Systems
While some terminal operators have traditionally relied on pen-and-paper methods for tracking productivity, these systems increase the prevalence of dirty data and decrease efficiency. Cloud-based software has the ability to dramatically improve how shipping companies measure and incorporate data.
Terminal operating system (TOS) platforms help executive teams visualize and interpret the large amounts of operational data that are collected on a daily basis, all in real-time. This means that terminal operators can review their operations as they are happening (not two days later!) and deploy new resources as needed to resolve bottlenecks and improve operational efficiency.
With a reliable TOS, terminal productivity increases, stevedores begin communicating and operating as more of a unit, and ultimately ships can move faster.
Data-driven ports are here to stay
There is little doubt regarding the potential benefits of data analytics in port terminals and logistics more broadly, but there is still a long way to go. A recent Accenture survey of more than 1,000 senior executives found that that 97 percent understand how big data analytics could benefit their supply chain, but only 17 percent said they had implemented it in at least one supply chain function.
For port operators to remain competitive in the digital age, investing in new technology should be a top priority. Given the proliferation of industry-specific data solutions like Octopi TOS, the opportunity for improvement has never been greater.
Guille Carlos is Co-founder of Octopi TOS.
The opinions expressed herein are the author's and not necessarily those of The Maritime Executive.