Yamal LNG Reaches Full Capacity, On Budget and One Year Early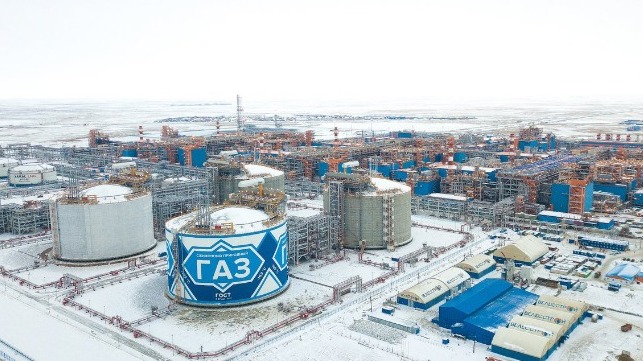 On Wednesday, the icebreaking LNG carrier Christophe de Margerie loaded the first cargo of LNG produced by the third and last train of the Yamal LNG project. The loading marks Yamal LNG's arrival at full capacity operation, twelve months ahead of schedule and within the planned budget.
Dmitry Medvedev, the Russian Prime Minister, initiated the start of cargo operations via video conference. The ceremony was attended by Leonid Mikhelson, Chairman & CEO of Novatek; Evgeny Ambrosov, SVP of vessel operator Sovcomflot; and representatives from investors Total, CNPC, and Silk Road Fund.
"This is a significant milestone for the entire Russian gas industry and, of course, for our international partners," said Medvedev. "For half a century, our country has been successfully cooperating with its European neighbours in the natural gas sector; now we are making forays into Asian markets. Yamal LNG is a significant confirmation of the reliability of our partnership with other states – in this case, with France and China."
Medvedev also pointed to Yamal LNG's furtherance of Russian interests in the Arctic - in particular, the development of the Northern Sea Route, which offers a faster way for ships to transit between Northern Europe and Asia.
French oil company Total, which has a large investment in Yamal LNG, expressed pride in the project's rapid completion. Yamal was completed within one year of its startup, despite the site's remote and frigid location in the Russian Arctic. The rapid timeline sets a new industry record, according to Total CEO Patrick Pouyanné.
Novatek, Total and their partners are already working on plans for a second facility on the other side of the Gulf of Ob from Yamal. The new plant, Arctic LNG 2, would produce up to 20 million tonnes per annum - about 25 percent more than Yamal LNG's nameplate capacity.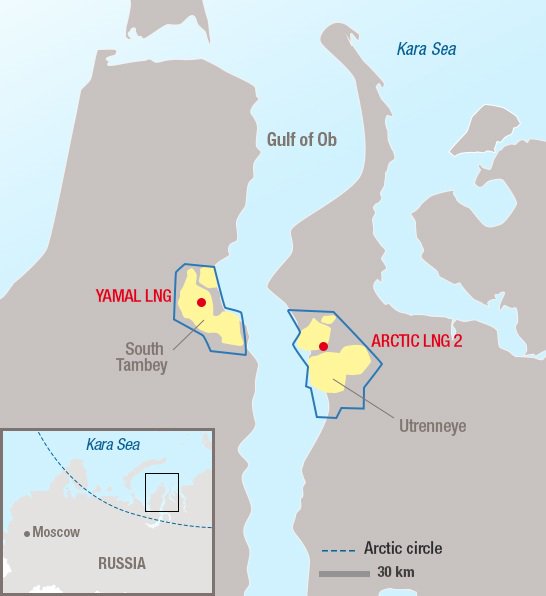 Map courtesy Total