Wilhelmsen Launches Delivery Drone Service at Nor-Shipping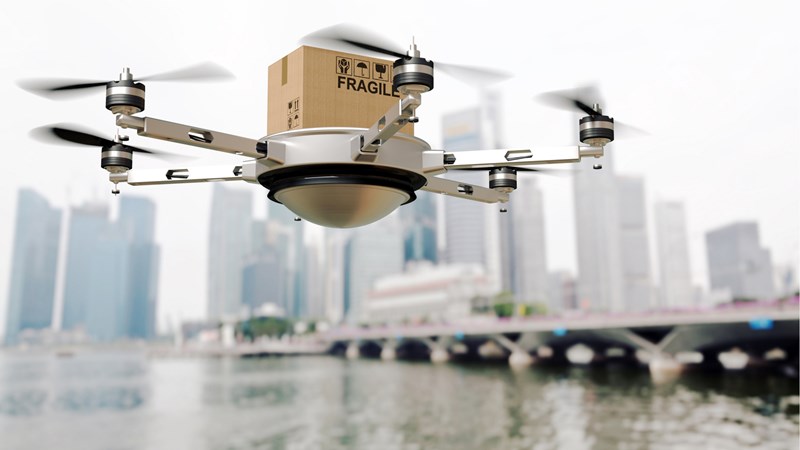 Wilhelmsen Ships Service, a division of Wilh. Wilhelmsen Holding, plans to debut a new drone-based ship delivery service for its clients - a cost-effective alternative to hiring a launch whenever a ship needs a few documents or a spare part.
For "owners, operators, vessels and crew to get spare parts, medicine, documents, or cash to master where it needs to be at moment's notice, drone delivery is a natural extension of our existing agency service portfolio," said Marius Johansen, WSS Ships Agency VP for business solutions and marketing.
The drone service will save time on deliveries, but it will also save money. Launch vessels typically cost about $1,500, but Johansen suggests a drone delivery would eventually come down to about $150.
WSS Ships Agency will debut its service at Nor-Shipping 2017, and it plans to lauch a working pilot project in a large port sometime this year. The firm does not expect that aviation regulations will stand in the way.
WSS would not be the first maritime firm to trial the use of drones for deliveries. Last year, Maersk Tankers supply chain manager Markus Kuhn hired a drone and a pilot to deliver a box of cookies to the deck of the tanker Maersk Edgar. The test was straightforward and successful, and Kuhn said that Maersk is testing drones for all sorts of purposes, including inspections of Maersk Oil's offshore assets and APM Terminals' port facilities.
Drones are already popular with many oil and gas companies for inspection work at offshore installations, and are gaining traction as an alternative for inspections of ships' ballast tanks and holds. AkzoNobel and DNV GL have both developed drone systems for this purpose, but Maersk's device may be unique in that it is ATEX-approved for use in explosive environments.