World's Largest Semi-Submersible Floated Out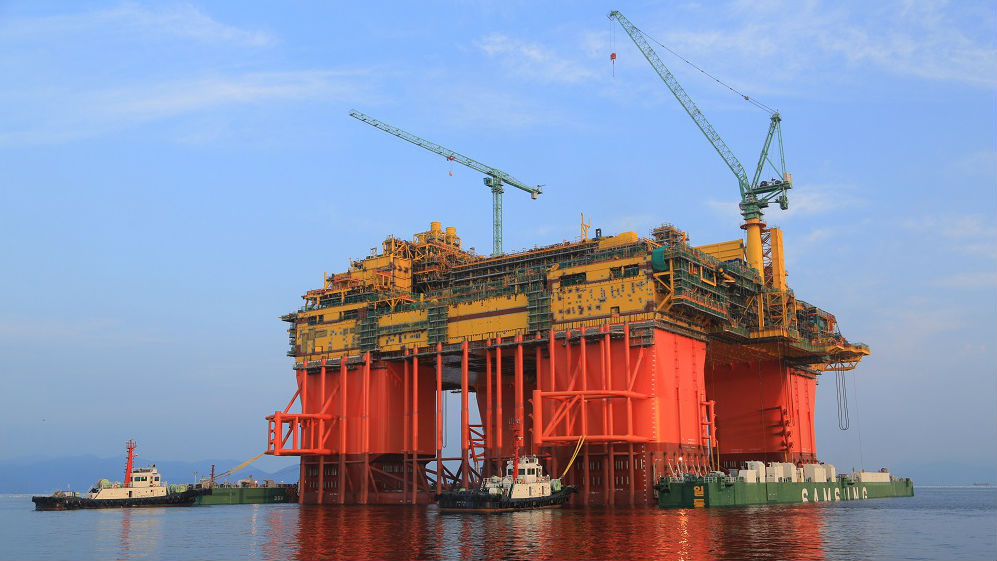 The Inpex-operated Ichthys LNG Project in Australia has reached a milestone with the safe launching of its central processing facility (CPF) from the offshore floating dock at the Samsung Heavy Industries shipyard in Geoje, South Korea.
Managing Director Ichthys LNG Project Louis Bon expressed his congratulations to the project and contractor teams for the excellent result. "The operation was completed within two days in the safest conditions," Bon said. "The CPF is now berthed quayside at the shipyard where work is continuing to lift and install the living quarters and integrate and commission all equipment in preparation for the CPF's sail away."
Once completed, the CPF, which was started in January 2013, will be towed 5600 kilometers to the Ichthys Field in the Browse Basin, offshore Western Australia (WA), where it will be permanently moored for the life of the project, more than 40 years.
Currently under construction in South Korea, the CPF and FPSO, once completed, will be towed to the Ichthys field in 2016 where they will be moored by 40,000 tons of chain secured to about 20,000 tons of foundation piles.
Mooring installation work is being led by Heerema Marine Contractors Australia, under subcontract to the lead contractor McDermott Australia, using the deepwater construction vessel DCV Aegir.
The Ichthys reservoirs are situated in the Timor Sea around 200 kilometers off the WA coast and more than 800 kilometers (500 miles) southwest of Darwin. Exploration wells resulted in the discovery of an extremely promising gas and condensate field with reserves estimates from two geological horizons of around twelve trillion cubic feet of gas and five hundred million barrels of condensate. This makes it the largest discovery of hydrocarbon liquids in Australia in more than 40 years.
When operational, the project is expected to produce 8.4 million tons of LNG and 1.6 million tons of LPG per annum, along with approximately 100,000 barrels of condensate per day at peak.
The project includes some of the world's biggest and most advanced offshore facilities, massive onshore processing facilities near Darwin in the Northern Territory and an 889 kilometer gas export pipeline to unite them. Each of these three components is itself a mega-project and work is progressing for all, with production scheduled for the end of 2016.