Woodside FLNGs Get Government Go-Ahead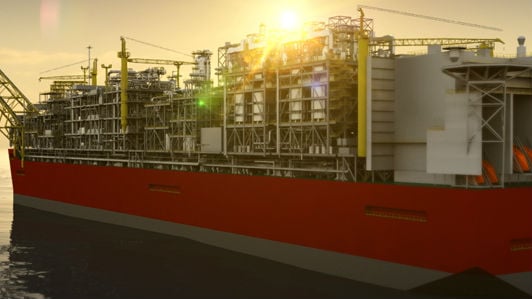 The Australian Department of Environment has approved Woodside Energy's $40 billion plans to progress with the Browse FLNG project.
The approval is valid until 31 December 2070, and allows for Woodside to install, operate and decommission the infrastructure for the development of the Torosa, Brecknock and Calliance gas fields, located approximately 425 km north of Broome, Western Australia, in the Browse Basin, using FLNG technology.
The Browse Joint Venture participants agreed to enter the front-end engineering and design (FEED) phase for the proposed floating LNG development earlier this year, a key milestone in preparing for a final investment decision, targeted for 2H 2016.
The Browse FLNG Development concept is based on three FLNG facilities using Shell's FLNG technology.
Initial development plans involved an onshore plant at James Price Point on the remote Kimberley coast, but the idea was scrapped just weeks before a final investment decision was due, after finding it would cost at least $80 billion.
Participants in the Browse joint venture include Woodside as operator, Shell Development Australia, BP Developments Australia, Japan Australia LNG (MIMI Browse) and BHP Billiton Petroleum (North West Shelf).
The approval notice is available here.