Water Entered Missing Submarine's Snorkel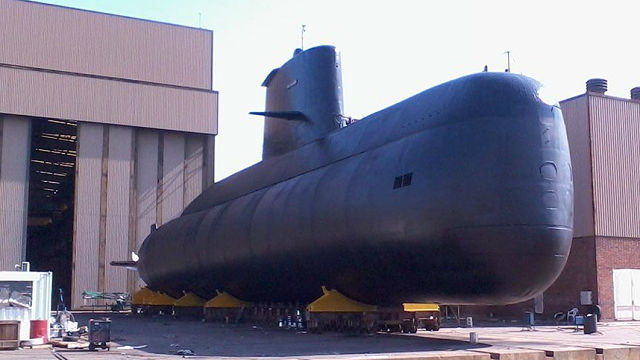 The Argentinian Navy has revealed that the submarine that disappeared over a week ago vanished after water got into its snorkel and made a battery short-circuit.
The diesel-electric ARA San Juan and its 44 crew members were last traced on November 15, when they were believed to have a maximum seven-day oxygen supply.
The San Juan was returning from a routine mission to Ushuaia, near the southernmost tip of South America. She had been ordered back to its Mar del Plata base after it reported water had entered through the snorkel, causing a battery short circuit, navy spokesman Enrique Balbi told a news conference on Tuesday. "They had to isolate the battery and continue to sail underwater toward Mar del Plata, using another battery," he said.
An explosion was detected in the vicinity which could have been the vessel imploding.
The search for submarine continues and involves ships and planes from 13 countries. Search efforts are focusing on an area 267 miles from shore. The search operation is carried out under the auspices of ISMERLO, an international organization of over 40 countries set up in 2003 following the Kursk submarine disaster.
Argentine President Mauricio Macri has promised an inquiry into the disappearance of the submarine. He said the 34-year-old submarine had recently undergone a refit and was in perfect condition.