Wallem Ro-Ro Assists with Yacht Rescue in the Med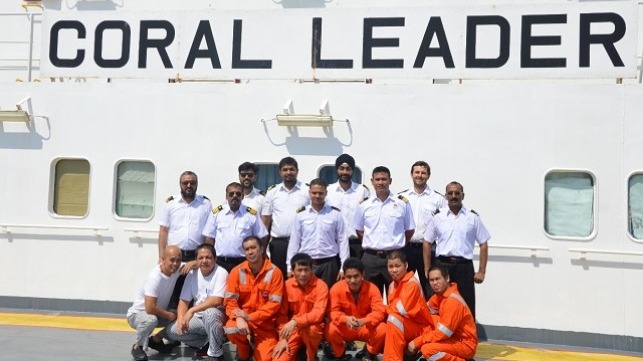 The Wallem-managed ro-ro vessel the Coral Leader was involved in the rescue of the crew from a sailing yacht last month. The yacht was in distress in the Mediterranean Sea, just off Corsica.
On August 26, the Coral Leader was on route to Tarragona in Spain when the Master received a call from the French Coastguard asking for help with the rescue of a yacht with five people onboard. The Coral Leader diverted course to help. The yacht was eventually spotted by the Wallem crew and a French navy rescue helicopter arrived onsite shortly after.
Due to adverse weather conditions, the Coral Leader was requested to remain on standby close to the yacht while the helicopter left the scene to get additional rescue equipment.
When the helicopter returned, all five people were successfully airlifted to safety. The Master of the Coral Leader, Captain Monish Nesaraj and his crew were thanked by the French coastguard for their part in the rescue mission.
The yacht, the Jab De Mar as seen from the Coral Leader
Wallem seafarer prepares to send across a safety line to the yacht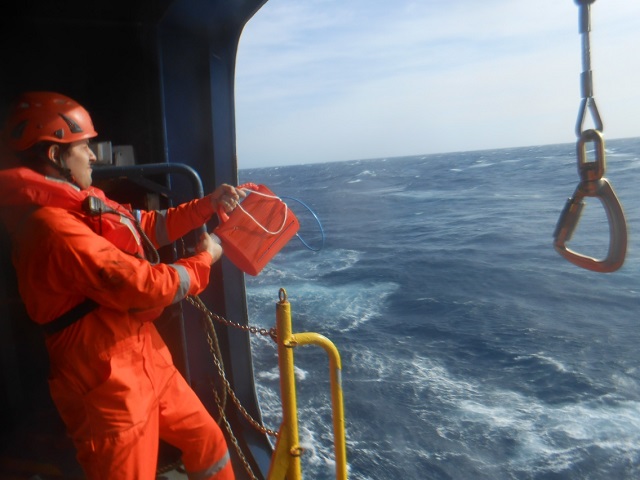 The helicopter in place for the rescue operation