W. Australia Calls for Controls on Vessels Arriving from Indonesia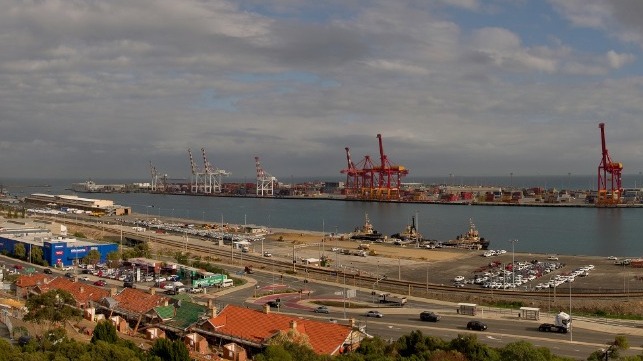 After outbreaks aboard four vessels that recently called in Indonesia, the provincial government of Western Australia is calling for heightened scrutiny of vessels with Indonesian ports on their itinerary.
"It is clear that ships originating from Indonesia pose a significant risk to the West Australian community and our country," Western Australia Health Minister Roger Cook told ABC. "Last year we tightened the protocols with shipping companies for ships that travelled through the Philippines, so we would like to see similar tightening of protocols for ships originating from Indonesia."
Indonesia is currently experiencing one of the world's largest Delta variant outbreaks, and it is recording about 40,000 new cases per day, up tenfold since April. The vessels BBC California and Darya Krishna, which both recently called in Indonesia, are now in quarantine in Fremantle with multiple COVID cases on board.
"[Darya Krishna] is the fourth ship out of Indonesia in recent weeks with positive cases onboard . . . it's obviously a growing problem. That's why I raised it at national cabinet, that's why I wrote to the Prime Minister, [we're] doing all we can to try and deal with this difficult situation," Western Australia Premier Mark McGowan told WA Today.
Three of the crewmembers aboard Darya Krishna were critically ill, and they were evacuated to the nearby Fiona Stanley Hospital for treatment - where they accidentally found themselves playing a part in local politics.
To ensure the preservation of Western Australia's ultra-low case rate, Fiona Stanley Hospital uses strict protocols for COVID isolation, including a rigorously-enforced elevator sanitation requirement. After each use of an elevator by a COVID-positive individual, the elevator automatically goes to the 9th floor and is locked out for ventilation and disinfection before it is put back in use.
However, the elevator used to carry the seafarers to the ICU failed to lock out after they exited it. Shortly after, two unvaccinated hospital staffers were potentially exposed when they entered the space, prompting a two-week quarantine and a local political uproar. It was the third hospital-elevator breach in the province this year, and the opposition placed responsibility for the malfunction squarely on the minister of health.
In response, Minister Cook has promised a full inquiry into the programming of the hospital's elevators, and he has reiterated the premier's concerns about vessels arriving from Indonesia.