Video: Chinese Yangtze Bulk Carrier Runs Up on Seawall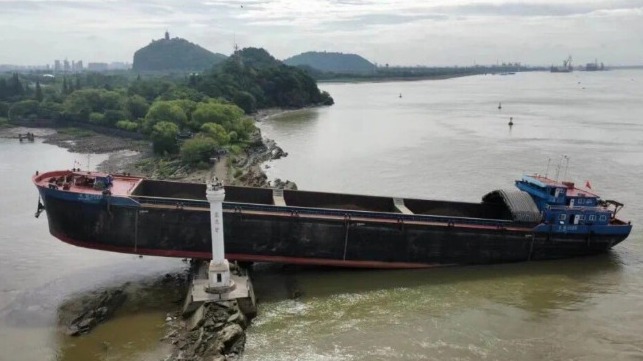 A Chinese bulker operating in the area around Shanghai and the Yangtze River ended up on a seawall on August 31. While no one was injured and the ship was not causing pollution in the river, it was becoming a local attraction and resulted in some unusual pictures which were being placed online.
The Nantong Maritime Affairs Department issued an alert saying the traffic in the Yangtze Estuary was not being impacted. The Chang Neng 6588, a river bulker which is reported to be approximately 320 feet in length was empty and beginning the trip along the Yangtze. The first reports of the vessel having run up on the sea wall were received shortly after 10:00 local time.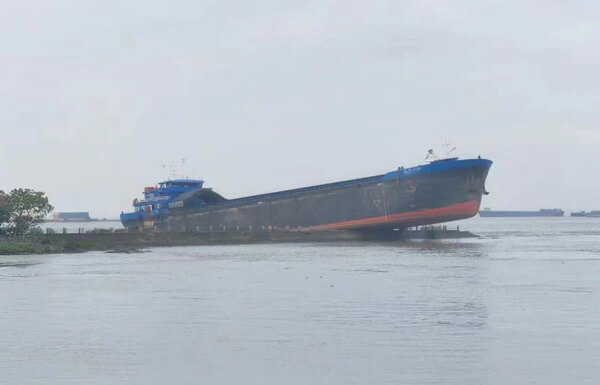 No details of how the accident happened were released but local media reports are blaming operator fatigue on the person who was steering the vessel along the river. From the pictures, it appears at least a third of the vessel is up on the seawall.
The accident was reported to have drawn the attention of many local residents. The ship came to rest close to a popular local lighthouse on the Longzhaoyan seawall.
Later reports indicated that a salvage crew was already on scene and they expected to be able to refloat the vessel at high tide on September 1.