Video: Barge Collision Kills 11 on Volga River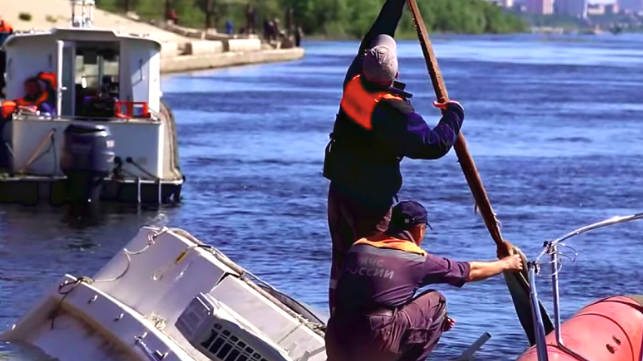 On Monday, a small river cruise catamaran collided with a barge on the Volga River in Volgograd, Russia, killing 11 and injuring three. Russian authorities suspect that operator error and intoxication were factors in the accident.
Russia's Investigative Committee said that at least 16 people were on the vessel at the time of the collision, and the agency has opened an investigation into the cause and any possible regulatory violations. Russian state news agency TASS reported that the vessel was believed to be unlicensed and carrying more passengers than it was designed to accommodate.
In a statement Tuesday, the Investigative Committee said that the operator of the catamaran "completely neglected both light and sound warning signals from the barge" and was "under the influence of alcohol." The head of Volgograd's regional medical examiner told TASS that the captain of the catamaran was drunk, with a blood alcohol level of 2.17 per mille, or 0.217 percent as calculated in the United States. The legal limit for driving in the U.S. is 0.08 percent.
UK media reported that the captain and owner of the catamaran was a former local politician and ex-convict named Dmitry Khakhalev, and the outing was a celebration for a member of the local traffic police. Khakhalev did not survive the accident.
[Video in Russian]