Veterans Win Final Ceremony for USS Independence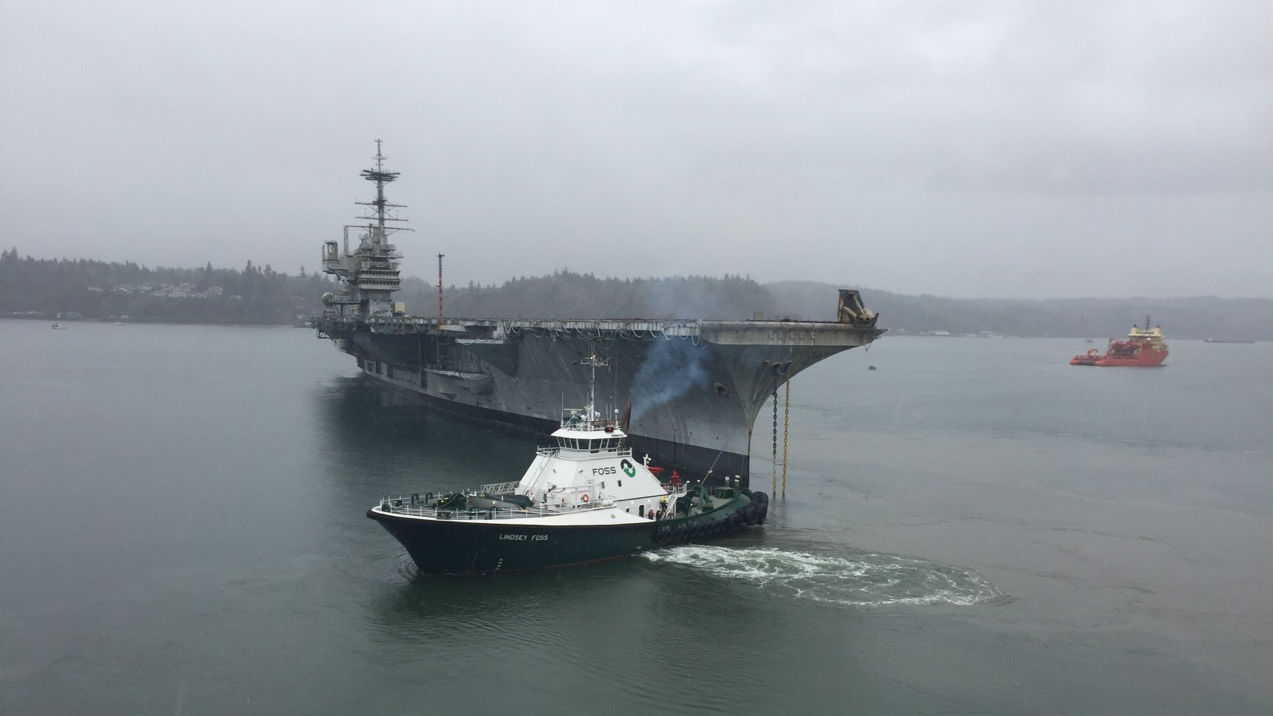 The decommissioned aircraft carrier USS Independence is set to dock at the Port of Brownsville, Texas on May 30 after a 16,000-mile voyage from Bremerton, Washington.
International Shipbreaking, part of the EMR Group, will be holding a special ceremony at Brownsville's Isla Blanca Park on the day of the arrival for veterans, school children and members of the local community to honour the vessel, which was home to tens of thousands of veterans throughout its 39 years of service. Congressman Filemon Vela (D-Texas) and many other federal, state and local elected officials will be in attendance.
A commemorative booklet has been produced to mark the special occasion with pictures and a history of the Independence's service to the nation. In response to feedback from veterans and their families, mementos made from parts of the ship will also be available to purchase on eBay.
"Dismantling such a large vessel is an enormous undertaking, but it's important to remember that the carriers themselves have a significant sentimental meaning for the people who were stationed on them," said Chris Green, senior manager of the Brownsville facility. "We felt it was important and appropriate to give the USS Independence and those who served on her a deserving tribute."
International Shipbreaking won the Navy bid to recycle the 60,000-ton vessel, the last of the Forrestal-class of "supercarriers," and she will be the third vessel of its kind to be recycled at the world class facility. In fact, the company lifted the last piece of the former USS Constellation out of the water on May 10, making way for the arrival of the USS Independence. Once she has arrived in Brownsville, the carrier will undergo an extensive dismantling and recycling process which is expected to take around a year and a half to complete.
"Preparations at the Brownsville yard are complete and the team is excited for her arrival," added Green. "We take great pride in having been awarded another U.S. Navy ship recycling contract to dismantle this historic vessel in a safe and environmentally responsible manner."
Ceremony details:
8:00am: Ceremony begins at Isla Blanca Park, 33174 State Park Rd 100, South Padre Island, TX 78597
9:00am: USS Independence to be brought through the Brazos Santiago Pass