USS Zumwalt Suffers Engineering Casualty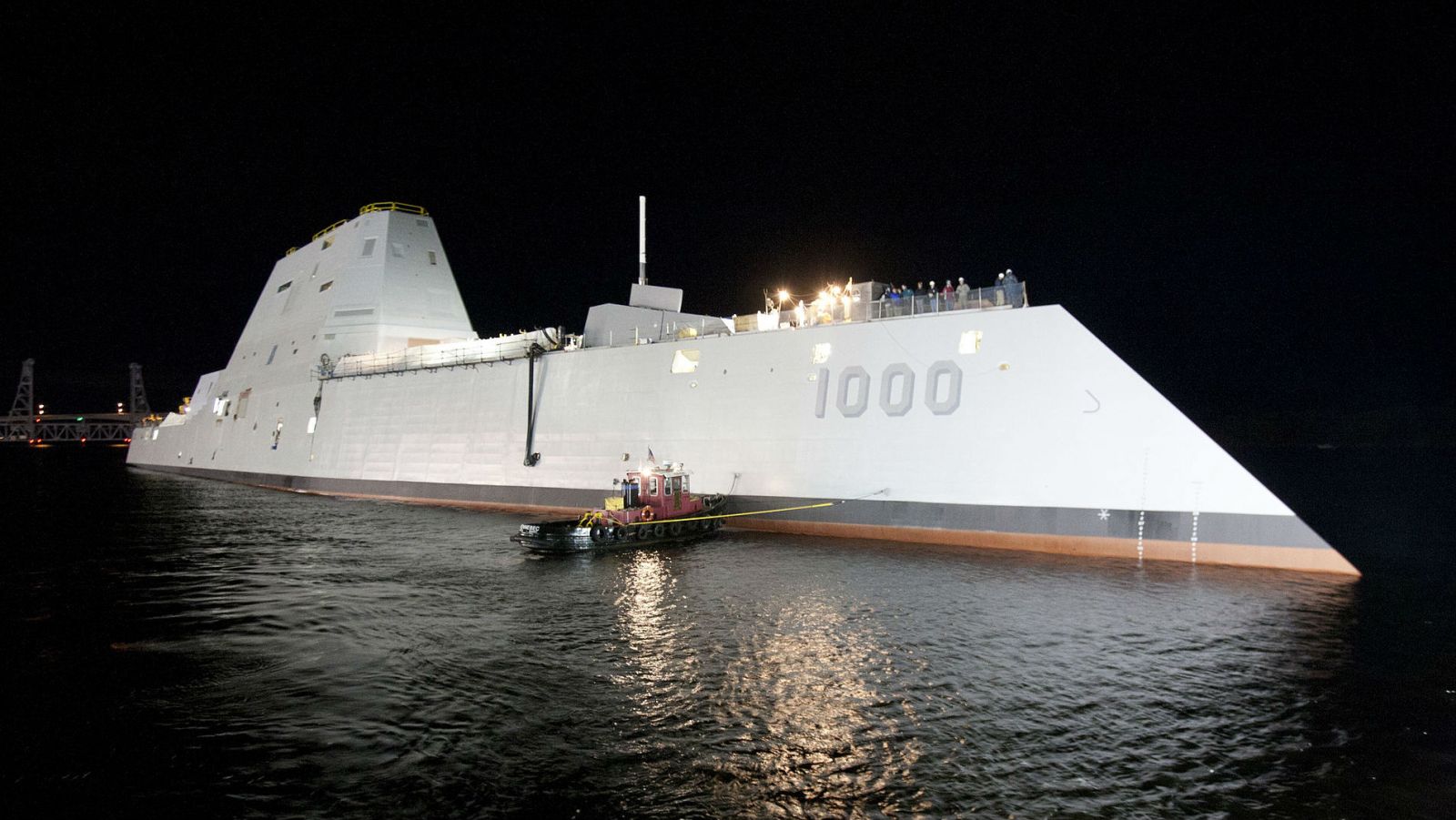 On September 19, the USS Zumwalt, the world's most expensive destroyer, became the latest technologically advanced U.S. Navy vessel to suffer delays from an engineering casualty.
It is the sixth such incident in a year, and follows propulsion problems on the littoral combat ships Montgomery, Freedom, Coronado, Fort Worth and Milwaukie, plus damage to two turbine generators on the pre-commissioning unit Gerald R. Ford, the lead ship in a new class of aircraft carriers.
The Navy said in a statement that "the crew discovered the casualty [on the Zumwalt] after detecting a seawater leak in the propulsion motor drive lube oil auxiliary system for one of the ship's shafts."
The service did not provide additional information on the nature of the problem, but it noted that the Zumwalt has a high level of redundancy.
The crew found the leak while the Zumwalt was alongside the pier in Norfolk, and she will remain in port until the problem is corrected. She was less than a month from her scheduled date of commissioning.
Zumwalt is powered by two main turbine generators, two auxiliary turbine generators and two electrically-driven fixed pitch propellers. The gensets are all connected with an Integrated Power System, which is intended to provide up to 78 megawatts to propulsion or to weapons systems as needed.
"Repairs like these are not unusual in first-of-class ships during underway periods following construction. Zumwalt will conduct the repairs at Naval Station Norfolk prior to getting underway for training and certification operations," the Navy said.
The first two ships of the Zumwalt class were delayed in construction due to problems with "installation, integration and testing" of their complex electrical systems.