USCG Cutter Rescues 10 Crewmembers from Drifting Freighter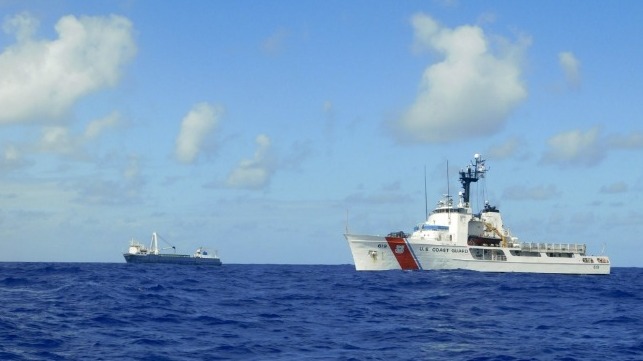 The Coast Guard cutter Confidence has rescued the 10 crewmembers of the cargo ship Alta, which has been disabled and adrift in the mid-Atlantic since September 19.
The USCG learned of the Alta's predicament on September 30. The 250-foot vessel suffered a loss of propulsion while she was under way from Greece to Haiti, and by the time her situation was reported to U.S. authorities, her crew had only two more days of food. An HC-130 Hercules aircraft based at Coast Guard Air Station Elizabeth City dropped one week's worth of food supplies to the crew on October 2, helping sustain the men until help could arrive. Meanwhile, the Confidence got under way from her patrol zone near Puerto Rico to assist.
HC-130 drops food supplies to the Alta, October 2 (USCG)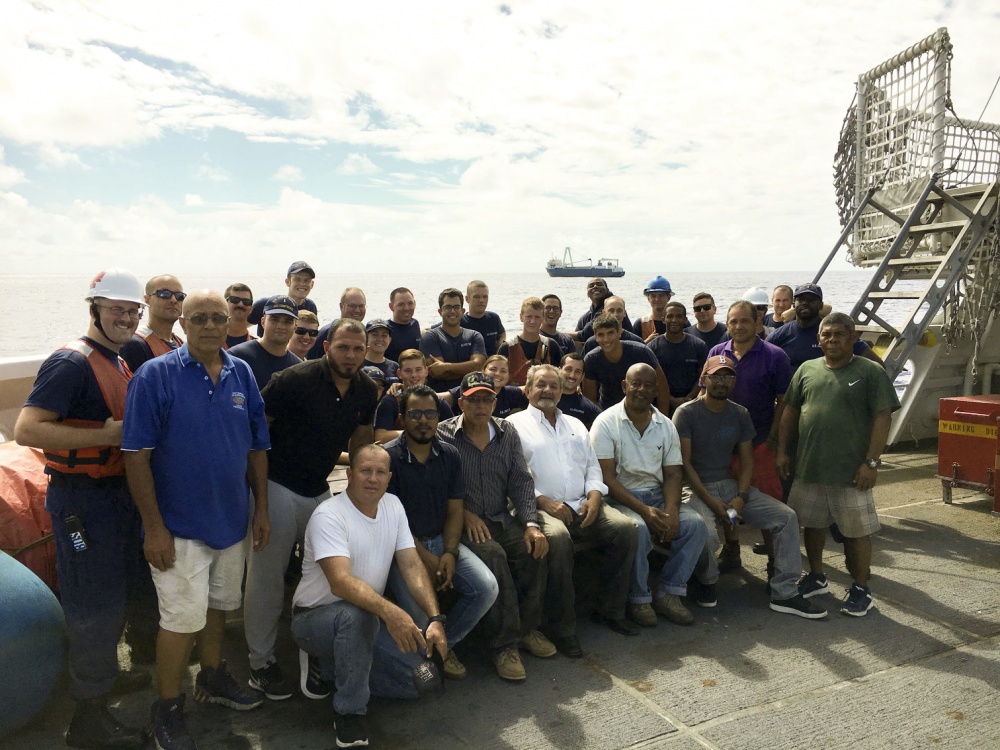 The Alta's crew with their rescuers, October 7 (USCG)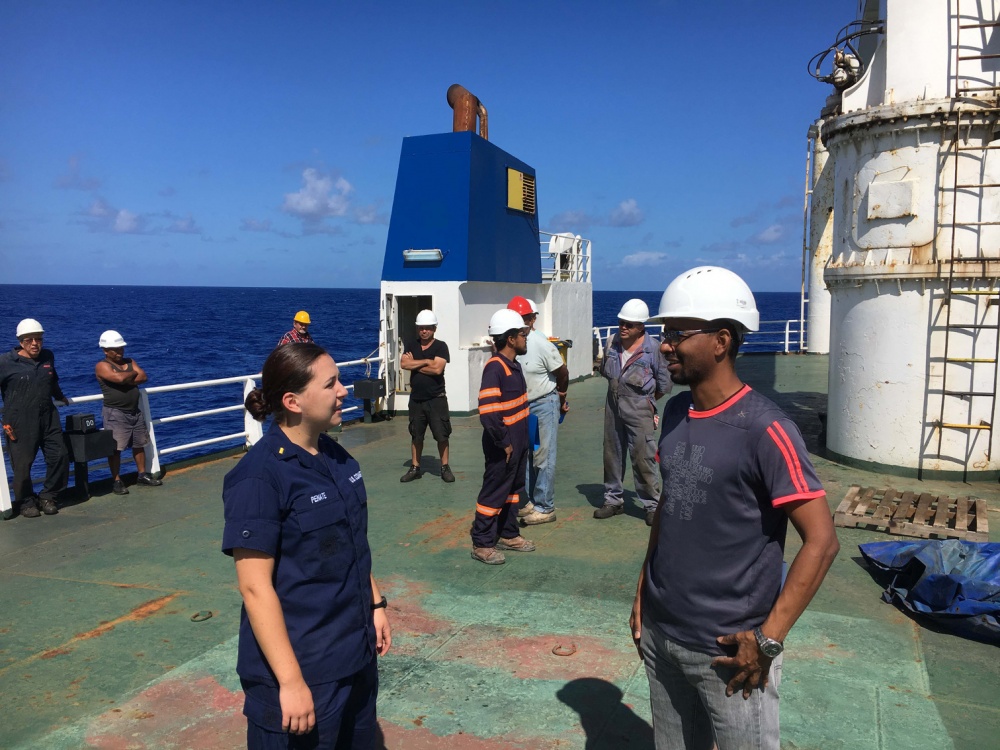 USCG Ensign Samantha Penate with the master of Alta, October 7 (USCG)
"We traveled over 1,300 nautical miles to get to the disabled ship ahead of Hurricane Leslie's forecasted track and brought the 10 crewmembers aboard. We are all proud of our part in this coordinated Coast Guard response to rescue this crew," said the Confidence's commanding officer, Cmdr. Travis Emge.
The Confidence is carrying the crewmembers to Puerto Rico and is scheduled to arrive there Friday. While the Coast Guard reported last week that the shipowner had arranged for a commercial tug to bring the Alta into port at St. Maarten, the service reported Wednesday that the owner is still working on making towing arrangements.
The Tanzanian-flagged Alta (ex name Avantis II) was built in 1976, and she was purchased by a Miami-based firm and renamed last year. An inspection in Piraeus prior to her departure found minor deficiencies.