Photos: Navy Provides a Lifeline for Rural Puerto Rico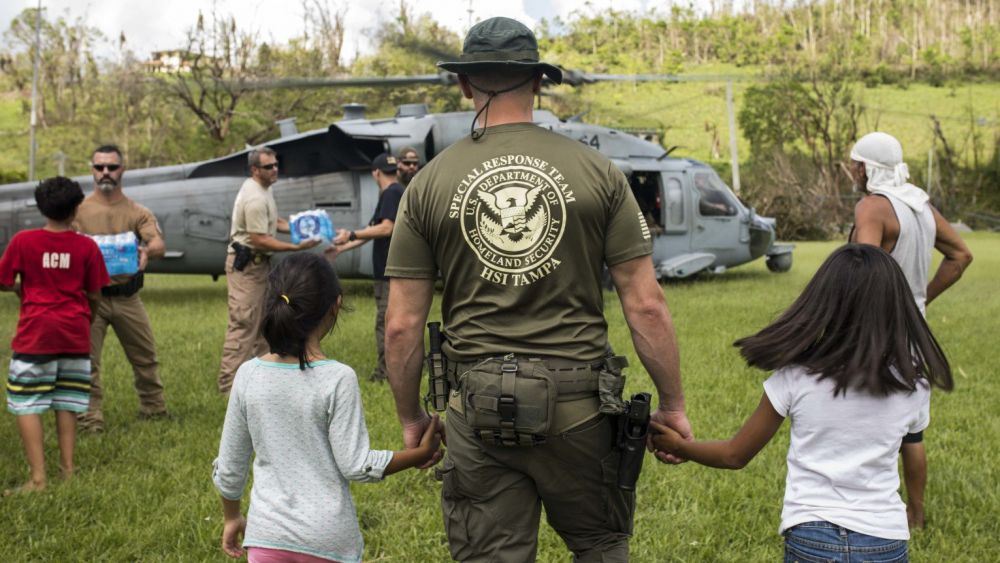 More than three weeks after Hurricane Maria made landfall, the distribution of basic aid remains a serious challenge for rural communities in Puerto Rico. Landslides, downed trees, washed-out roads and collapsed bridges have cut off many areas in the island's mountainous hinterlands, leaving them without a reliable food supply. A severely damaged power grid and municipal supply system have also left many without running water, making them dependent on outside deliveries at a time when delivering anything is a challenge.
"We don't have water," said Luz Mendez Santiago, 52, speaking to the LA Times at an aid distribution site. "And without it we can't live." Many Puerto Ricans have resorted to stream and river water instead, an uncertain and potentially hazardous source, and the Environmental Protection Agency has reported that some survivors have tried to access contaminated wells in Superfund sites out of desperation.
For now, many of these communities must wait for military convoys and aviation crews to deliver safe drinking waterr and food supplies. Coast Guard and Navy aviation assets have been particularly active in the aid distribution effort (below).

Personnel from the Army Reserve, Coast Guard Investigative Service, Coast Guard TACLET South and law enforcement bring water and food by convoy to Utuado, Puerto Rico
People in Jayuya, Puerto Rico, receive food and water from the rescue basket of an MH-65 Dolphin helicopter from Coast Guard Air Station Borinquen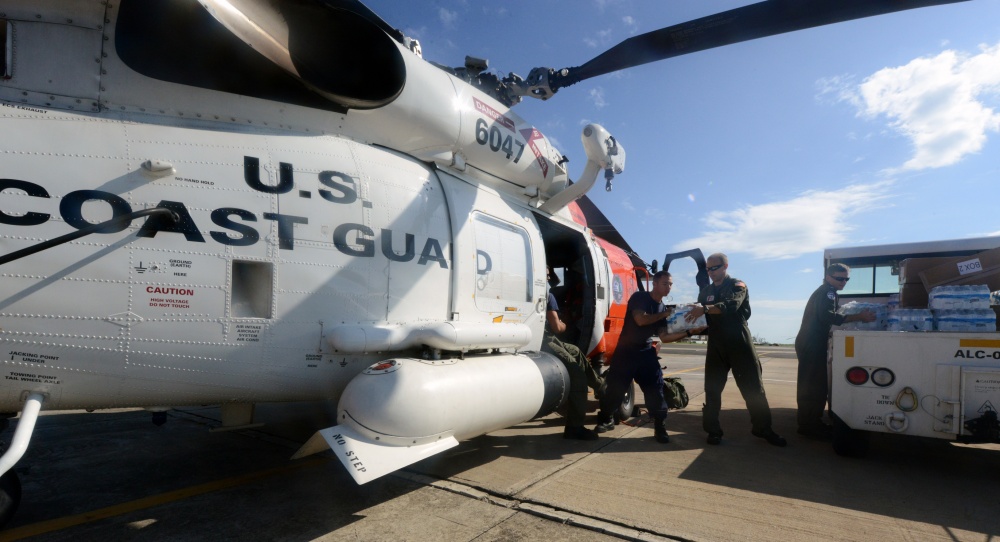 Coast Guard aircrew delivers water to a hospital in Mayaguez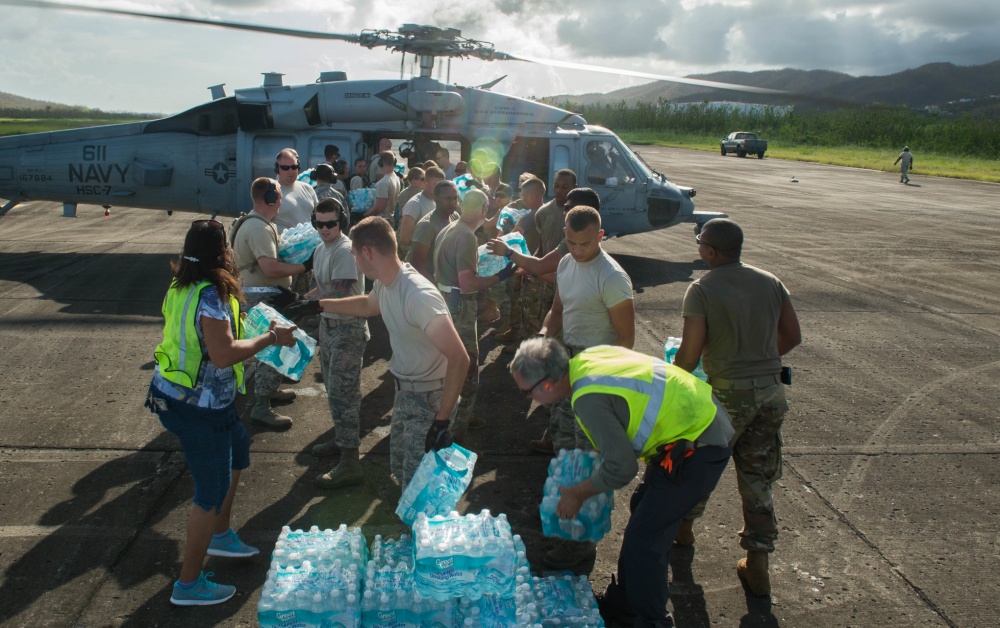 Helicopter from USS Kearsarge takes on bottled water at the former Roosevelt Roads Naval Station, Puerto Rico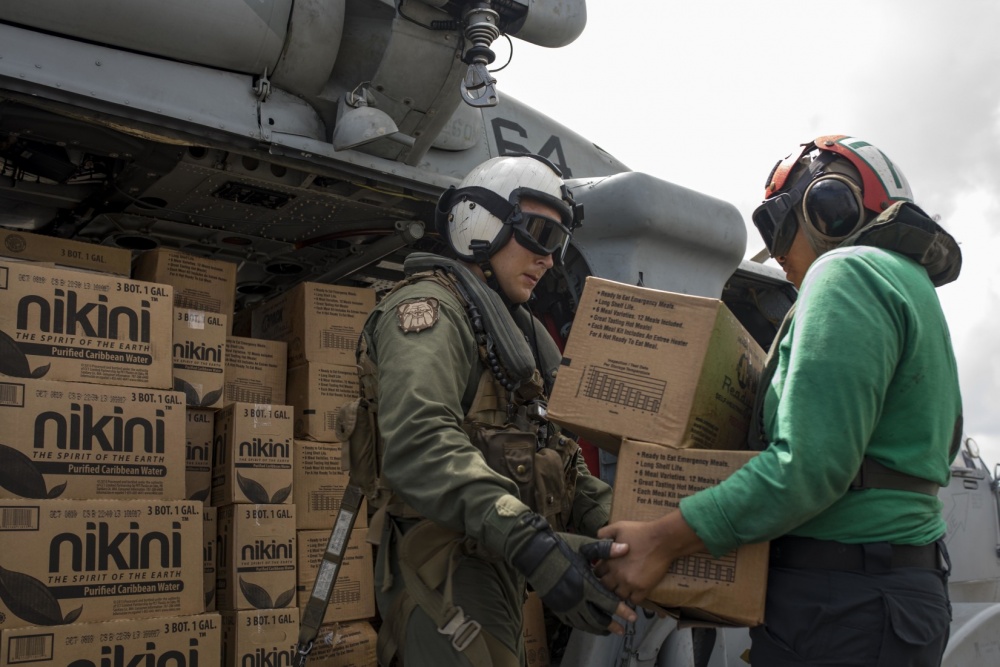 Crewmembers aboard USS Kearsarge load food onto an MH-60S Sea Hawk for delivery to citizens of San Salvador, Puerto Rico
On Monday, President Donald Trump emphasized that the distribution of aid isn't the responsibility of U.S. military forces. "We have delivered tremendous amounts of water, and then what you have to do is you have to have distribution of the water by the people on the island," he said at a news conference on the White House grounds. "What we've done is we now actually have military distributing food, something that really they shouldn't have to be doing."