U.S. Navy Sends Warships to Secure Bab el-Mandeb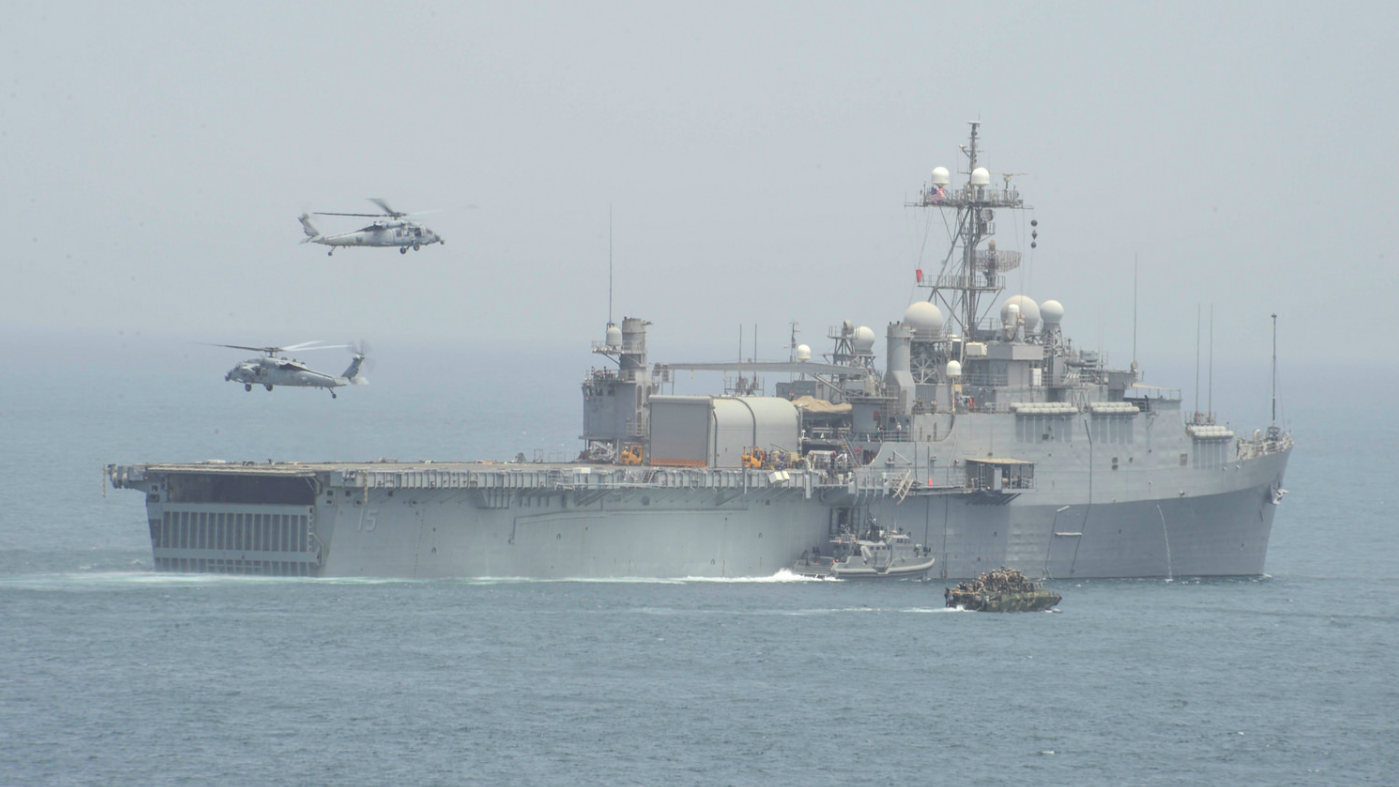 The U.S. Navy has responded to the Yemeni missile strike on a UAE-operated high-speed transport ship by dispatching three warships to the region, according to reports from Fox News and USNI.
The guided missile destroyers USS Mason and Nitze will be accompanied by the afloat forward staging vessel USS Ponce. Mason and Nitze carry Tomahawk land attack cruise missiles as well as the Harpoon anti-ship missile. Ponce serves as a mobile base for special operations forces.
Iranian-backed Houthi rebels in Yemen claimed responsibility for Saturday's attack on the experimental fast transport HSV-2 Swift, which occurred in the vicinity of the Strait of Bab el-Mandeb. The Swift operated under the control of a Saudi-led coalition, which backs the Yemeni government against the rebels. The coalition insists that the Swift was conducting a humanitarian mission at the time of the missile strike.
The crew of the Swift survived the attack, and the wreckage of the vessel is under tow to Eritrea, the officials said.
Bab el-Mandeb is a strategic pinch point for world trade: millions of barrels of oil and countless shipping containers pass through the strait every day on the way to European and American markets. So far, Houthi attacks on shipping have targeted only Saudi coalition vessels.
In a statement Tuesday, the U.S. warned of the potential threat to merchant shipping from an expansion of maritime conflict in the region. "We take these threats seriously. The United States remains committed to upholding freedom of navigation through the Bab al-Mandeb. We call on the Houthi-Saleh groups to immediately cease attacks against all vessels. These provocative actions risk exacerbating the current conflict and narrow the prospects for a peaceful settlement," said U.S. State Department spokesman John Kirby.
U.S. Navy officials told Fox that Iranian-supplied "shoulder-fired rockets" were used to attack the Swift, but did not specify the model. Earlier reports suggested the use of the heavier C-802, a Chinese anti-ship missile fielded by the Yemeni military. Analysts link Iran to several missile munitions used by Houthi forces, including ballistic rockets fired over the border into Saudi territory last month.